On Friday, June 7th 2019, Eden Hazard became the latest player to ditch the premier league for the Spanish La Liga following his move to 13-time European Champions, Real Madrid. Chelsea announced that they have agreed a deal with the Los Blancos over the transfer of their most prized asset subject to completing a medical. The Belgium international gave the London club seven memorable years and endeared himself into the hearts of the fans.
Chelsea director Marina Granovskaia said: 'Although it is with sadness we say goodbye to Eden and we made it absolutely clear to him the club wished him to stay, we respect the decision he has made to take on a new challenge in a different country and follow his childhood dream of playing for Real Madrid.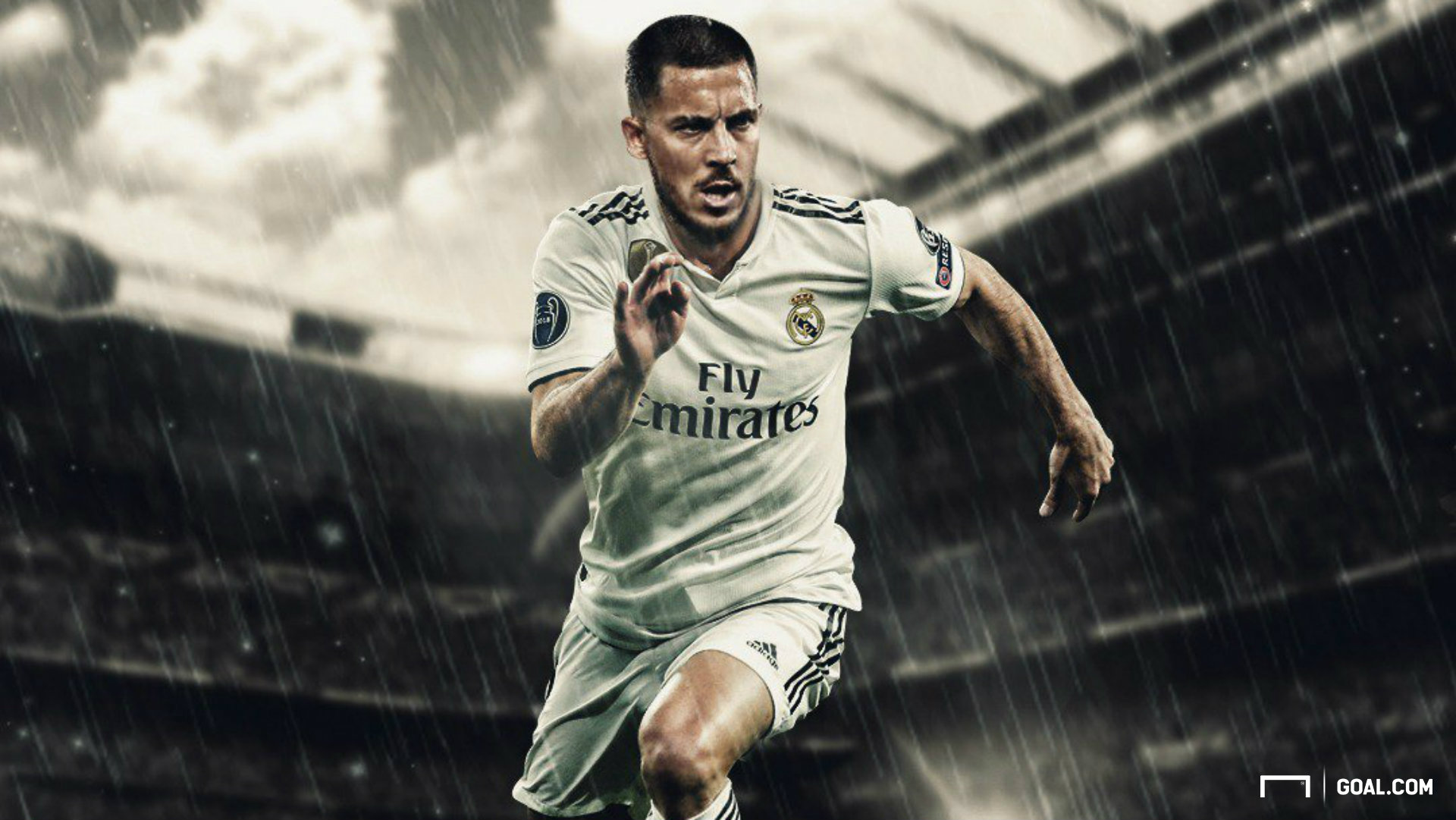 'The memories he leaves us with will not fade. He provided all who watched Chelsea play with great entertainment and many match-winning contributions, and for that, we thank Eden enormously. He has been a model professional throughout his time at the club, a wonderful individual to have around and a joy to work with. We look forward to welcoming him back to Stamford Bridge in the future.'
The 28-year-old helped the Blues to won two premier league titles, two Europa League title, one FA Cup and the League Cup once. His last season was the most productive of his Chelsea career in the English Premier League finishing with 16 goals and 15 assists.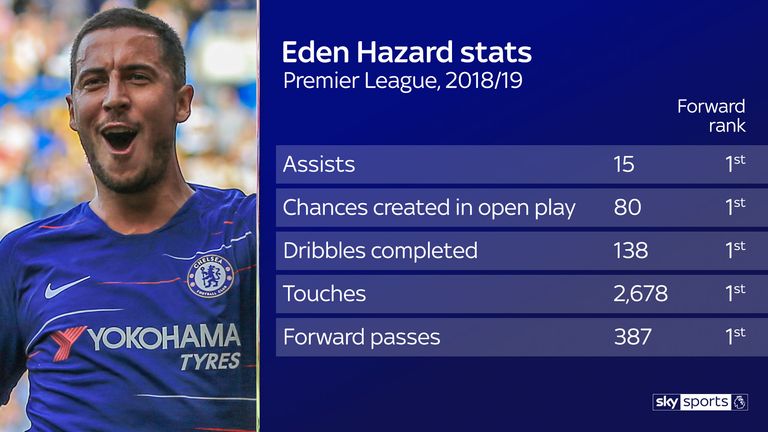 In 352 games, Hazard scored 110 goals while also racking up 92 assists. His form for Chelsea suggests he's set to continue the trend of Premier League players having success in the La Liga.
Hazard for Chelsea

Games – 352 ?
Goals – 110 ⚽️
Assists – 92 ?️
G + A – 202⚽️?️

Trophies – 6 ?
PL titles – 2
Europa League – 2
FA cup – 1
League Cup – 1

PL POTY – 1
PL TOTY – 4
PL YPOTY – 1#ThankYouEden ? pic.twitter.com/BySYdIPd40

— iChelseaTweets (@iChelseaTweets) June 8, 2019
Following his move to the Santiago Benerbeu, DailyAdvent highlights five players who made the move from Premier League to the Spanish top flight.
Luka Modric
The Croatia Captain has enjoyed success at the Spanish capital since he joined Real Madrid from Tottenham in 2012. But it was not all rosy at the start as he was voted the worst signing of that Season. In his first season, he played 53 times in all competitions but could only manage just four goals and eight assists. Following the season, Modric admitted he's had a below-par season but promised to turn it around.
"This is Real Madrid. I understand there is great pressure for new signings to succeed here. "I'm not making excuses, I am not that kind of person, but it is very challenging to adapt to life at a big club like Madrid. "I have had a few good performances, if not in every game, but I believe that I can prove I have something to offer."  The Croatian told Sportske, a newspaper in his home country. 
He kept to his word, as he helped Madrid win the La Decima the following season. Since then he's won the champions league three times more, La Liga once and just last year he ended Ronaldo and Messi dominance by winning the Ballon d'Or.
Ruud Van Nistelrooy
The former Netherlands international joined Real Madrid from Manchester United in 2006 after falling out with former Red Devils boss Sir Alex Ferguson. The former PSV star went on to have success with the Los Blancos albeit not for a long time.
In his first season, he finished as La Liga's top scorer winning the league in the process. However, he couldn't follow up the feat in the following season as his campaign was blighted by injuries. He left the club in 2010 winning two domestic titles.
David Beckham
The first high profile name in the Premier League to move to the La Liga. Most of the major movers from Premier League have always joined Real Madrid due to the Spanish giants' love for Galacticos.
Beckham joined the Los Blancos in 2003 but his time at Real Madrid was not as successful as it was at Manchester United. However, he still won the La Liga and Spanish Super Cup titles.
Xabi Alonso
The former Spain international joined Real Madrid from Liverpool in 2009. He went on to make 159 appearances for the Los Blancos, winning the Champions League and Copa Del Rey before departing for Bayern Munich in 2014.
Gareth Bale
The 28-year-old joined Real Madrid from Spurs in what was a world record move in 2013. Although the Welsh international's future at the club is presently uncertain, his time at the club has been a huge success.
In his first season, he helped the team to win the Champions League and Copa Del Rey scoring in both finals. The Walsh man continued with three more champions league titles and a La Liga crown.
Luis Suarez
Suarez joined Barcelona from Liverpool in 2014 for a fee in the region of 75m pounds. However, he was not able to make his debut until October after he was banned for four months by FIFA for biting Italy defender Giorgio Chiellini at the World Cup.
But that didn't affect him as he has gone on to have success at the Camp Nou. The Uruguayan won the treble in his first season and also broke the dominance of Ronaldo and Messi for La Liga pichichi gong. Suarez hasn't shown any signs of slowing down this season and he's currently in top five Barcelona's all-time scorers.
Cristiano Ronaldo
The greatest move of all. At the time Madrid broke the world transfer record for the Portuguese international in 2009, it looked ridiculous, but his feat in Spain proved it was indeed a bargain. In his nine years spell with Real Madrid, CR7 won the Champions League four times, La Liga title two times, Copa Del Rey twice along with many other trophies.
The Portuguese won numerous individual awards during his nine-year stint at the Santiago Bernabeu and he's the club all-time goalscorer with 450 goals in 438 games. He left the club last season to link up with Italian champions Juventus.