Barcelona ace Lionel Messi and Cristiano Ronaldo have been hailed severally as the greatest players of their generations but there used to be arguments on who is the greater between the both of them. Ronaldo scored a remarkable hat-trick in his first appearance in the UEFA Nations League and might have ended the debate. 
While Messi has won several titles with Barcelona, his achievements or lack thereof with Argentina has been the major point that gives Ronaldo the edge in the discussion. Maradona, Kempes and Batistuta have been great stars for the Albeiceste, helping them win the World Cup two times and/or the Copa America.
Before Ronaldo made his debut, Portugal had not reached the final of any major competition. Ronaldo made his national team debut in 2003 and Portugal has reached three major finals since then. Although they lost the Euro 2004 Final at home to Greece, Portugal won the Euro 2016 Final in France even though Ronaldo got injured a few minutes in the first half.
Messi is greatly talented, he is probably the most talented footballer in his generation but talent alone is not enough to become the greatest player of all time. Football is ever evolving and it has become more dynamic and athletic than it was 30 years ago. The game has become faster, stronger and more demanding in most aspects of physicality.
While Messi might have more talent than his archival, Ronaldo is a perfect blend of mental, physical and technical abilities that makes the him better player. Of all these qualities, it is the mental ability that Messi needs to learn from the Portuguese even though he is not as physically astute as the former Manchester United forward.
Ronaldo is more than 6 feet tall and he weighs 84kg most of which is lean muscle mass. With 7% Body Fat And 50% Muscle Mass, Cristiano Ronaldo is fitter than majority of male athletes. His physical presence is the reason why he is very hard to push off the ball when he is in possession.
Messi and Ronaldo have both mastered the combination of dizzying pace, great dribbling and powerful shooting.  However, Ronaldo is more of a threat in the box because his jumping ability makes him a serious threat in the air and he can with shoot accurately with either foot. While defenders are wary of Messi because of his ability to get past them, they fear Ronaldo as he terrorizes them and can get a goal out of nothing.
His love for scoring goals is simply why he is a better fit for today's game. Messi is also a great goalscorer but he loves to dribble, build-up play and create chances for his teammates. While this is great for the benefit to the team, goals win games and Ronaldo understood this a long time ago and he adapted his style to remain on top of the game. 
He said to Marca in 2016: "I'm different now, I'm more a penalty-box player, not so much on the wing, because you score more goals from there so I changed my position slightly. It's been a natural change and it's certainly kept me happy." At the age of 30, he became the first player to win the Golden Shoe award more than three times.
A proof of Ronaldo's mental strength is his decision to test himself in different leagues across Europe. This is not a jibe at Lionel Messi's loyalty to Barcelona nor is it an argument to diminish his individual achievements in football.  However, Ronaldo's travels across Europe have strengthened his mentality and improved his leadership qualities. This has helped Ronaldo as well as the Portugal national team
His risk taking and strong mentality were on display during the recently concluded 2018/19 season when Juventus fell to a 2-0 defeat to Atletico Madrid in the first leg of their Champions League clash.
Ahead of the second leg, he messaged his friend and former team mate Patrice Evra that Juventus would "smash" Atletico in Turin. He was talking about smashing the best defence in club football and he went on to score a remarkable hat-trick.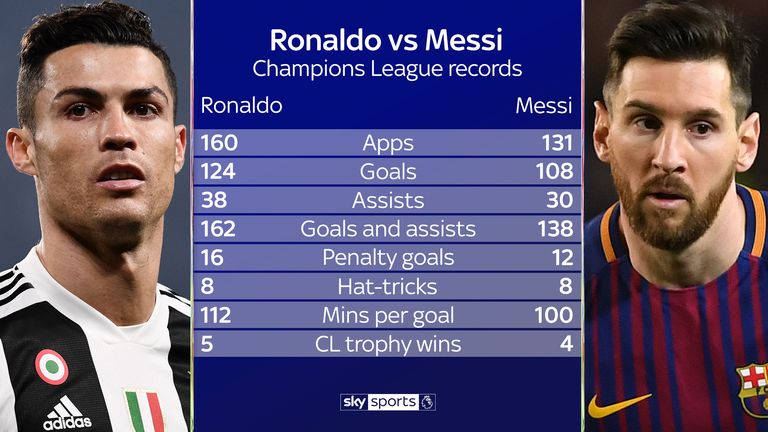 "This just shows you the confidence, the anger, the determination from the best player in the world", Evra wrote in his social media message. This was not the first time that Ronaldo would rise up to an occasion where the stakes were highest, he lives for these moments and he thrives under pressure. When Portugal needed a play-off win to reach the 2014 World Cup, he scored a hat-trick against Sweden to book their ticket.
Ronaldo not only holds the record for the most Champions League final wins (5), he also holds the record of scoring in the most finals (3). The forward most famously held his nerve to score the winning penalty in a sudden death situation 2016, against fierce rivals Atletico Madrid. He also held his nerve in the dying moments to send Real Madrid through to the Semi-finals of the 2018 Champions League after a remarkable fight back from Juventus.
Ronaldo has also managed to score at least 10 goals in every Champions League season dating back to 2011/12, and these goals are often scored during key moments of the knockout stages. While he did not hit double figures in the 2018/19 season, 5 of his 6 goals came in the knockout stage. No other Juventus player scored in the Champions League after the group stage was concluded.
If Messi can adopt these characteristics of Ronaldo and combine it with his incredible talent, nobody in the history of the world would match his achievements in football. The Copa America has come around again and it might be Messi's final chance of winning a major trophy with his country. He would be hoping to forget the previous two editions where Argentina reached the finals and lost to Chile.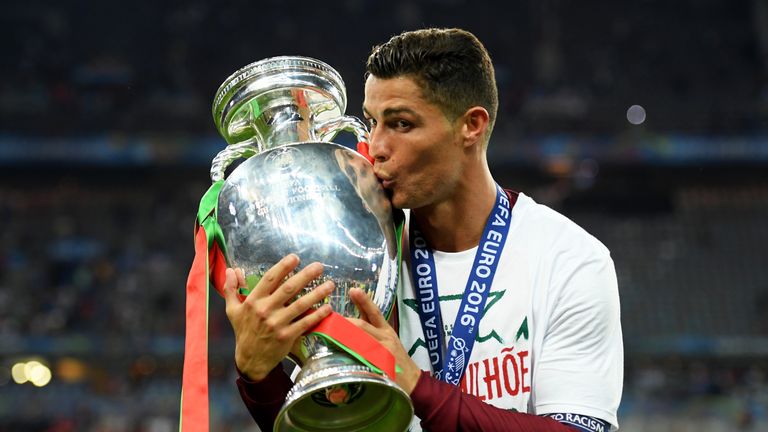 Ronaldo has never turned his back on the Portuguese national team no matter the circumstances, unlike Messi who has abandoned Argentina on more than one occasion. Messi, who is the captain of the Albeiceste, has been offered several excuses for his failure to win an international trophy.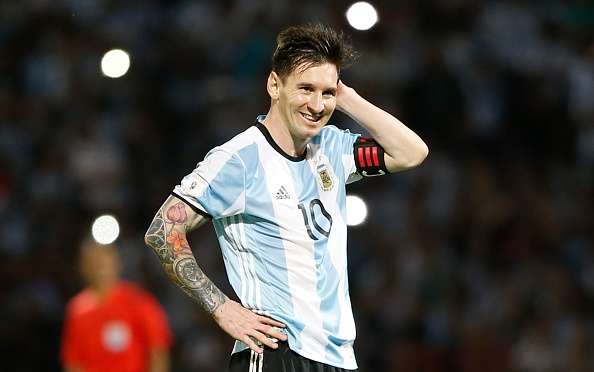 Some of these include sub-standard teammates and inadequate coaches. Ronaldo would always take responsibilities, something Messi should learn how to do.