Gianluigi Buffon announced his decision to leave French side Paris Saint-Germain on Wednesday and many football fans would wonder if the Italian goalkeeper would ever lift the Champions League trophy as a goalkeeper.
While the Paris Saint Germain star won almost everything in football during his 17-year career at Juventus, it is unlikely that he would be in goal for another top European side till his retirement. As a tribute to his amazing career, here are some amazing facts about the Italian football legend that you did not know.
7. Gigi Buffon comes from a family of sportsmen
Buffon comes from an athletic family. His father, Adriano Buffon, was a renowned weightlifter while his mother Maria Stella Buffon was a discus thrower who represented Italy at the national level. After retirement, Stella joined her husband as a P.E. school teacher. Gigi's elder sister Veronica Buffon (born in 1975) played Volleyball for Italian national team.
Guendalina Buffon, sa plus grande sœur, volleyeuse internationale durant les 90's. Vainqueur de la Champions League en 96. pic.twitter.com/XF8vC8xzaD

— Valentin Pauluzzi (@vpauluzzi) January 23, 2018
Gigi's uncle, Dante Masocco, was a Basketball player in Serie A1. Dante also represented the Italian national team. Former Inter Milan and Italy goalkeeping legend, Lorenzo Buffon, is a cousin of Gianluigi Buffon's grandfather.
6. Buffon was married to a Beauty Queen
Buffon married Czech model Alena Šeredová in June 2011, although they had been in a relationship together since they met in 2005. Alena finished as the first runner-up for Miss. Czech Republic in 1998. The two have two children, Louis Thomas (2007), and David Lee (2009). Prior to his relationship with and marriage to Šeredová, Buffon had also previously been engaged to a sprinter from the Italy national athletics team, Vincenza Calì.
In May 2014, Buffon announced that he had separated from his wife after three years of marriage. After the divorce, Gigi was romantically linked to Italian sports pundit journalist and television host Ilaria D'Amico. In January 2016, the couple welcomed a son named Leopaldo Mattia before getting engaged a year later.
5. Gigi Buffon did not start his career in football as a goalkeeper.
During his early football life, Buffon was a midfielder, not a goalkeeper. At the age of 10, he played his first match at the San Siro youth team. Two years later, Gigi discovered his idol, Cameroon goalkeeper Thomas N'Kono.
N'Kono played in the 1990 World Cup. And the man was responsible for Buffon's shift from midfielder to the goalkeeper. N'kono had such a strong influence on the Italian legend that Gigi named his first son after the Cameroonian.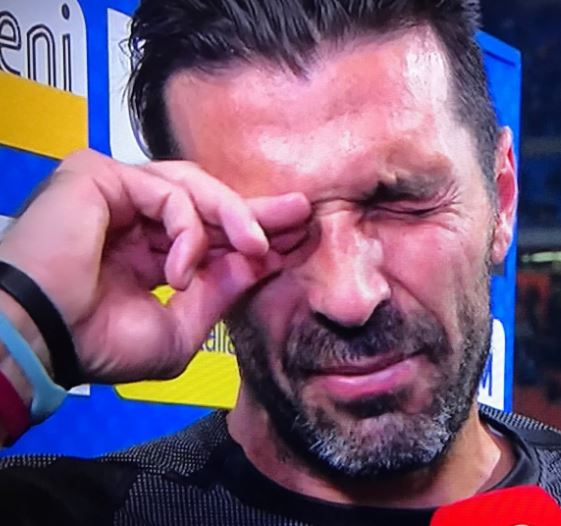 4. Buffon almost went to jail for forgery
In 2000, Buffon almost went to jail for committing a crime of forgery. The World Cup winner risked a four-year prison sentence for falsifying a high school Accounting diploma in order to enroll for a Law degree at the University of Parma.  Gigi had to pay a 3,500 Euro fine in 2001 and he described the incident as his biggest regret many years later.
3. Buffon battled depression and had panic attacks after narrowly missing out on the Champions League 
In 2008, Buffon revealed in his autobiography, Numero 1, that he suffered from depression during the 2003–04 season. He believed Juventus' penalty shoot-out defeat in the 2003 Champions League final at Old Trafford in Manchester, and Juventus's poor performance that season caused his depression.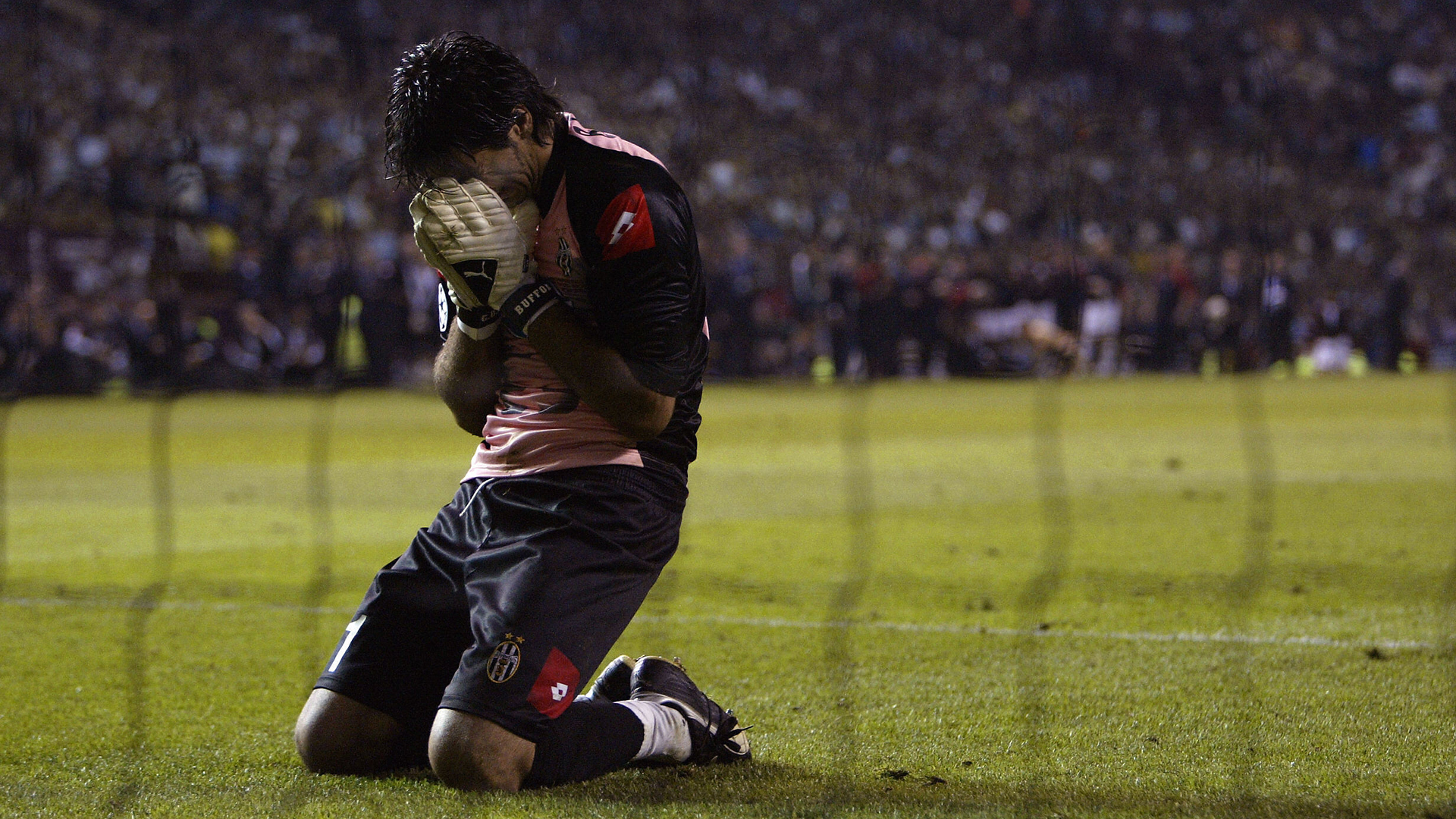 In 2013, he elaborated that, between December 2003 and June 2004, he regularly visited a psychologist but refused to take any sort of medication, and he overcame his depression prior to Euro 2004. In January 2019, he further revealed that he even suffered from panic attacks due to his depression during his early career with Juventus and that he even missed a game as a result.
2. Buffon once asked to become the Pope for a day
Gigi Buffon is a Roman Catholic and he met the Pope in 2013. Pope Francis agreed to eschew his papal duties for a few hours to tend the net for Juventus in the Coppa Italia final. Juventus' goalie, living legend Gianluigi Buffon, was to assume the Pope's responsibilities during the match.
"I thought they [Juventus players] were taking a piss. I read the jersey as 'Bufoon' at first. I almost punched him. But then I realized Gigi wanted me to play in goal for him and we all had a good laugh," Pope Francis recalled.  Juventus star Chiellini also expressed his thoughts on Buffon being Pope.
"Yeah, We would like to have him in goal, but he has always wanted to be Pope. He probably won't get another chance so we fully support him. All hail Pope Gigi."
1. Buffon is a proper businessman outside of football
Buffon became a share-holding partner of Carrarese (his hometown and favourite childhood club, along with Genoa) in 2010. He initially owned 50% of the club's shares, along with Cristiano Lucarelli and Maurizio Mian. In2011, he acquired an additional 20% of the club's shares. By July 2012, Buffon become the sole shareholder of Carrarese through his family's company, Buffon & co.
In May 2015, Buffon stated that he would be stepping down from his position as the owner of Carrarese at the end of the 2014–15 season; in July, he sold 70% of Carrarese's shares to the Italian real estate developer Raffaele Tartaglia, who took control of the club, although Buffon still remained with the club as a minority shareholder After continuing to struggle with financial difficulties, the club officially declared bankruptcy on 11 March 2016.
In May 2011, he joined the board of directors of the Italian textile company Zucchi Group S.p.A., with a share of 19.4%. Despite the company's financial difficulties, in 2015, Buffon, who had by then acquired 56% of the company's shares, had reportedly invested €20 million in order to save the company from bankruptcy.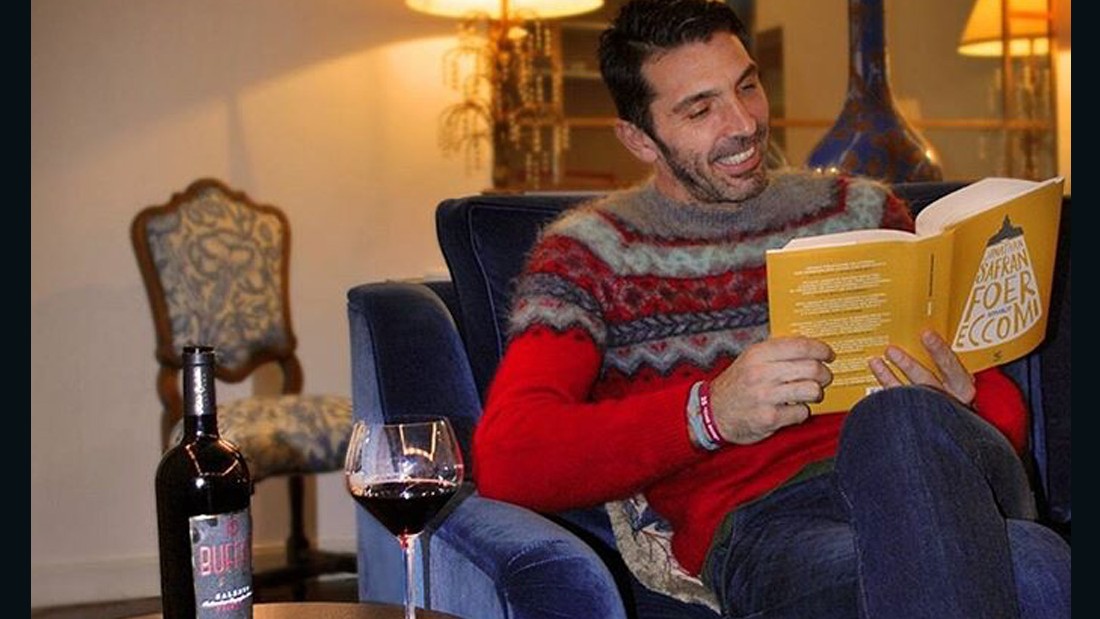 In late December, Zucchi was acquired by a French investment fund, Astrance Capital, which took control of Buffon's company GB Holding, under an agreement to restructure Zucchi Group's debt, while Buffon was allowed to retain a 15% share in the company. Buffon also does a lot of charity work and has launched his own brand of wine under the name of "Buffon #1".