For the first time in 22 years, the Gunners went into a new season with someone different other than Arsene Wenger in the dugout. Wenger left the club last season after fans became outraged with the club's failed attempt to win the premier league since 2004 and lack of Champions League triumph.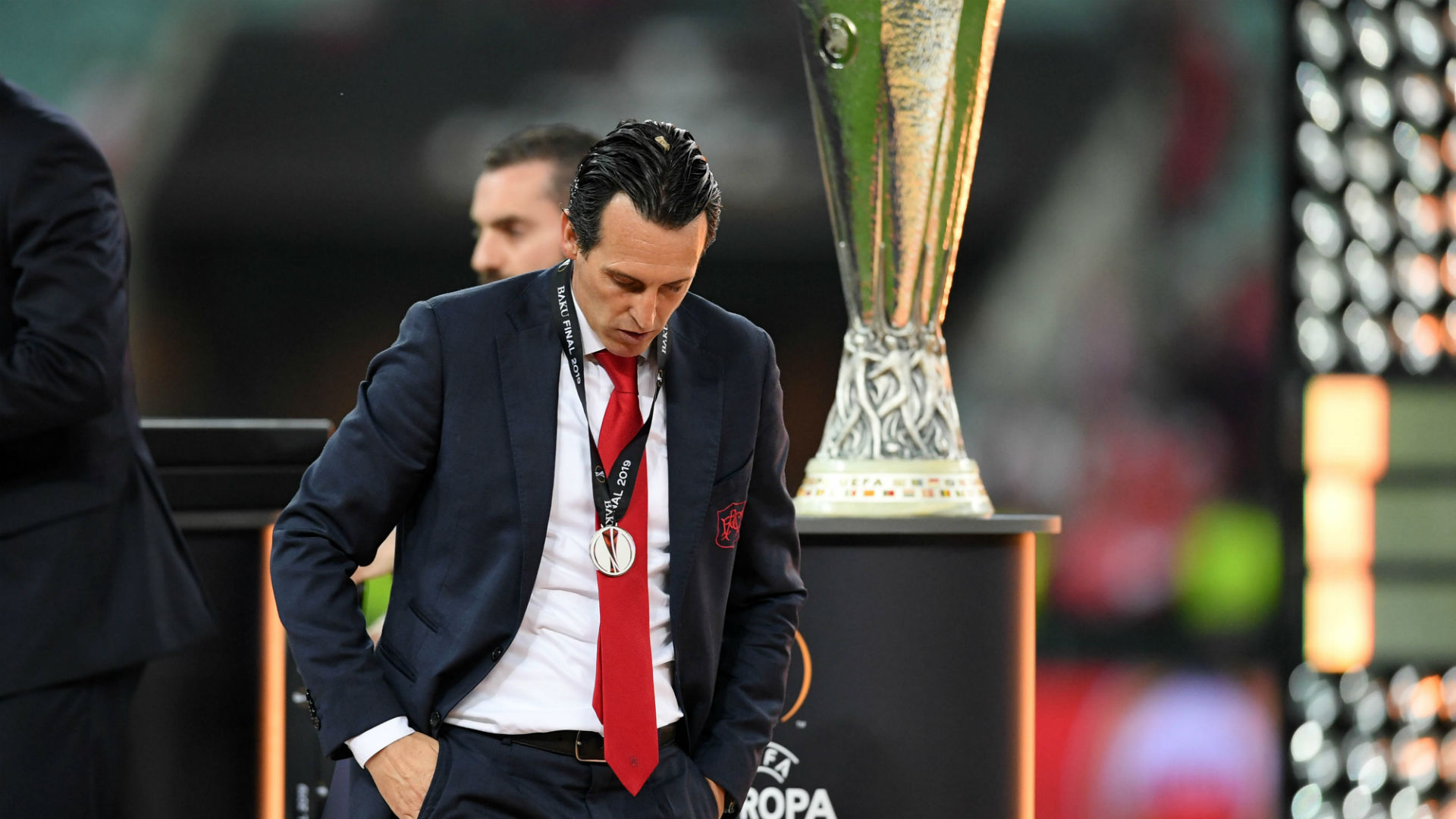 Unai Emery was brought in to replace the Frenchman, an appointment that brought a feeling of excitement and renewed optimism among Arsenal fans when the season kicked off in August, but it ended in disappointment after they suffered a disappointing loss to Chelsea in the Europa League Final at the Olympic Stadium in Baku Azerbaijan.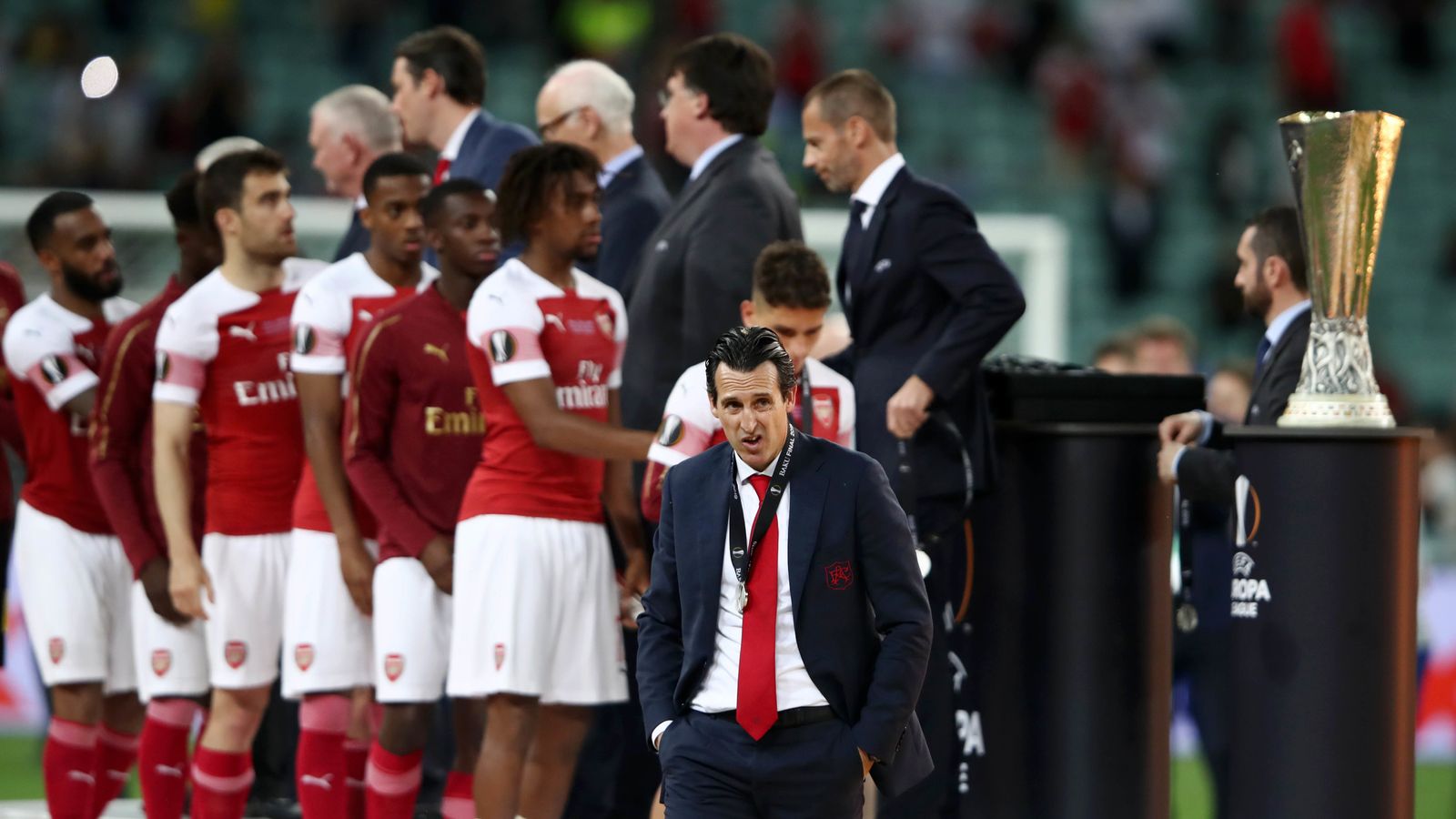 The Gunners were resoundingly beaten by their London rivals with goals from Eden Hazard, Olivier Giroud and Pedro securing Chelsea's third European title and Maurizio Sarri's first title as a manager. The Gunners were the better side in the opening half, but Chelsea raised their game after the break and Gunners couldn't cope with the Blues level.
The defeat ended Arsenal's hopes of playing in the champions league next season and will have to settle for Europa League football for the third consecutive season. The Gunners missed out on a top four place in the English Premier League and needed to win the Europa League to qualify for Europe's Premier competition.
While Emery would be disappointed to have missed out on Champions League qualification, Arsenal have still made significant strides this season. The Gunners finished with a higher point tally than Arsene Wenger's last season at the club. However, they will need to let go of some players and invest if they are to go one better next season.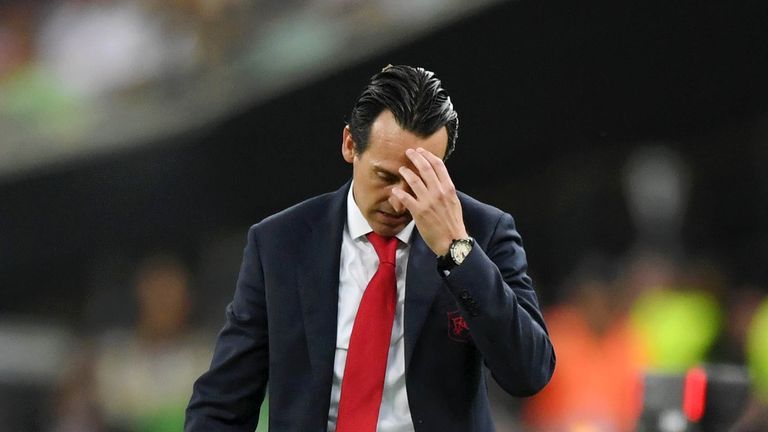 DailyAdvent have compiled a list of players, Arsenal should sell this summer.
Mesut Ozil: The former German international joined Arsenal from Real Madrid in 2013, but his performances at the club have generated mixed reactions. The former Weder Bremen has always been inconsistent since he moved to the Emirates. His performance in the final against the Blues drew a lot of criticism from fans and former players.
The German was taken off by Emery with fifteen minutes to go for Joe Willock due to another lackadaisical performance. Ozil angered fans more by not showing urgency to come off when his number appeared on the substitution board.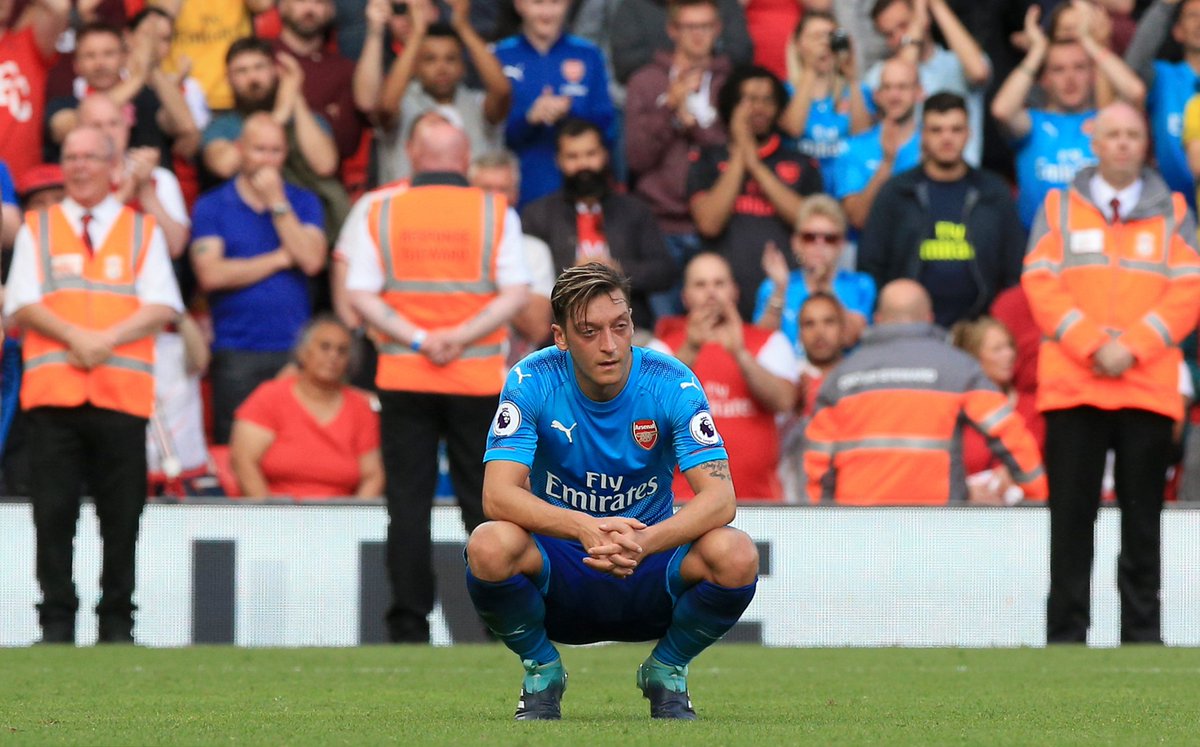 Time and again, Özil has proven that he is not a playmaker capable of building a team around, despite his mammoth £350,000 weekly wages. With budgets stretched, Özil should top the list of players Emery discards this summer. The problem is, who exactly is going to take him?
Mesut Ozil's last goal against a top six side :-

December 2017 vs Liverpool 3-3

Mesut Ozil's last assist against a top six side :-

April 2017 vs Manchester City 2-2

Never forgot he is getting paid £350k a week ? pic.twitter.com/db9q3E2ZHu

— betclever (@bet_clever) May 30, 2019
Laurent Koscielny: The Arsenal Captain joined the club in 2010 and has become one of the mainstays in the team. Although the former France international did not have a good start to his career following his howler in the league cup defeat to Birmingham, he has turned out to be a cult hero among the club's supporters. However, at the age of 33, Koscielny is in the twilight stage of his career and also will be entering into the final year of his contract this summer.
While Koscielny deserves great respect for his accomplishments, now is not the time for sentimentality and the club must make ruthless decisions to freshen up the squad.
Shkodran Mustafi: Mustafi joined Arsenal from Valencia in 2016 but his time at the club has been underwhelming. The German international is guilty of making schoolboy errors in games. It's so bad that you can make an hour-long compilation of errors he's made since he joined the Gunners. Despite being a world cup winner, the German has failed to bring the experience which Arsenal's defence is obviously lacking. He's guilty of making rash challenges and been caught out of position.
Although he is generally very good in the air and is an accomplished distributor of the ball, Mustafi's decision-making and regular lapses in concentration are those that one might expect from a rookie just starting out rather than a 27-year-old who cost £35m.
That fateful game against Crystal Palace in which Mustafi was either partially or fully at fault for all three of the Eagles' goals during what proved to be a calamitous 3-2 home defeat for Arsenal, was the final straw for many of the club's supporters.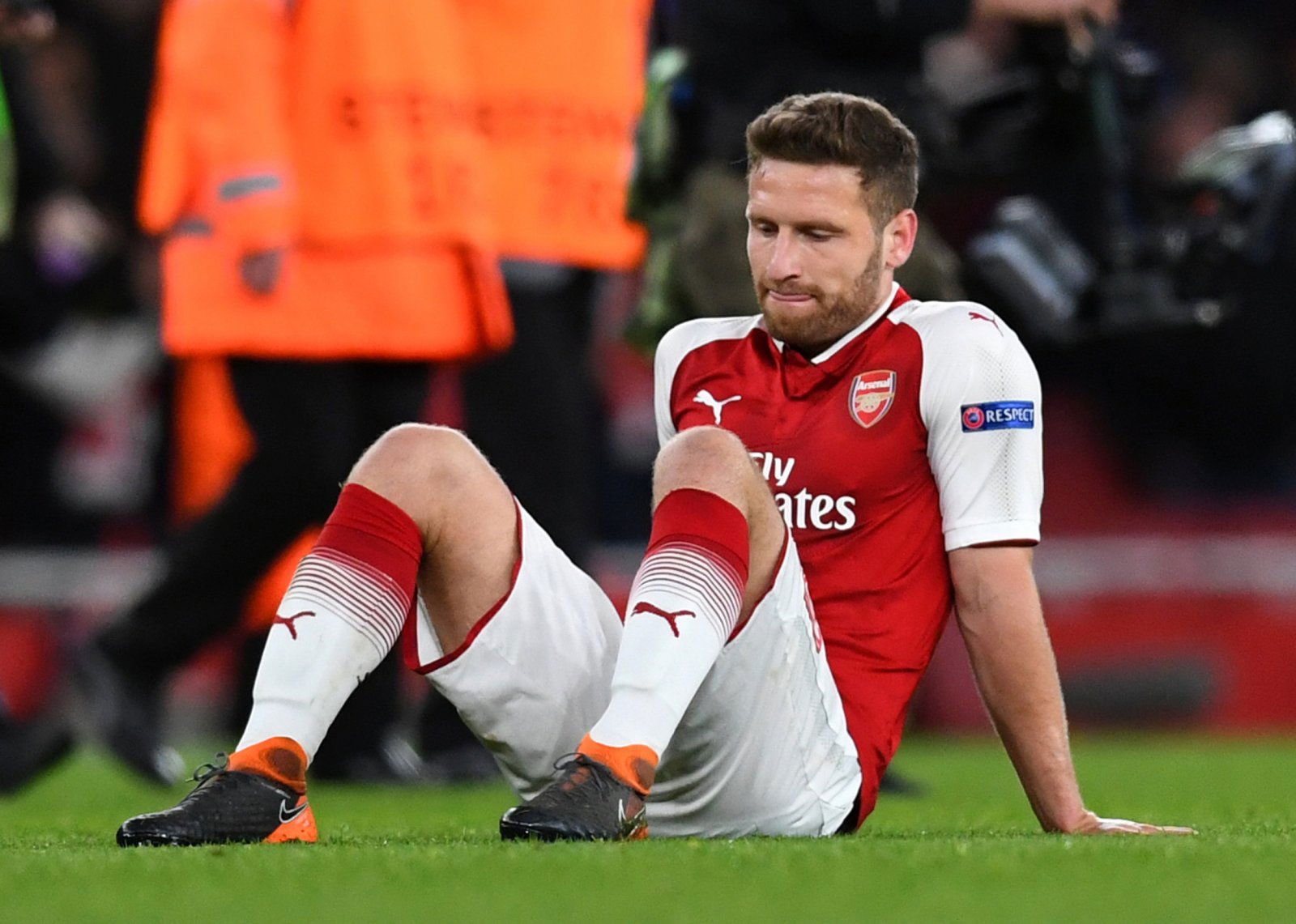 Granit Xhaka: Xhaka on this list may seem harsh especially with him being the only Arsenal midfielder that's technically gifted. However, the Swiss international is known for making stupid tackles that cost the team and also for his inconsistent performances. Arsenal's costly draw against Brighton was a game that showed why Xhaka can be irrational decisions.
The 26-year-old was at fault for Brighton's penalty and it ultimately cost the Gunners a champions league spot. The former Basel midfielder joined Arsenal from Borussia Monchengladbach in 2013, but his performances have always generated mixed reactions from fans just like Ozil.
There is a general consensus that Xhaka has shown signs of improvement during his third season in English football and it is perhaps no coincidence that the presence of the tigerish Lucas Torreira alongside him in midfield, helped to get the best out of him either side of the New Year.
However, like too many others in an Arsenal shirt, Xhaka underwhelms and leaves supporters wanting more far too regularly. At 26, Xhaka would have no shortage of takers, particularly from the Bundesliga where he previously flourished and he could extract a reasonable fee if sold.
Henrikh Mkhitaryan: The build-up to the Europa League final was dominated by Mkhitaryan's inability to travel to Baku due to tense relations between Armenia and Azerbaijan. While it's not a known fact if he would have made a difference for the Gunners, his performances this season suggest he could not have changed anything.
According to Whoscored, the 30-year-old managed just eight goals and seven assists in twenty-eight games for Arsenal this season. The Armenian international has not made much difference since he joined Arsenal in 2017 from Manchester United. With him being one of the highest earners at the Emirates, it may be better if Arsenal ship him off this summer.
Which player will you like to see sold by Arsenal this summer? Share your thoughts in the comments box below. Thanks.