Nigerian Footballers' Wives and girlfriend are often as worthy of attention as their boyfriends, so we have prepared this exciting list of the Nigerian footballers and their girlfriends & and lovely wives!
7. Odion Ighalo's wife
The player has been married for 7 years and he does not like to make his family business public. "I am happily married with three kids but I just don't like the idea of bragging with my family on social media. This could be the reason people often think I'm a bachelor," Ighalo says.
Sonia says she prays for her husband before any game and this is obviously the contributing factor to his successful career. She is a stunner any day and she makes good use of her husband's money to appear clean, elegant and sophisticated at all times.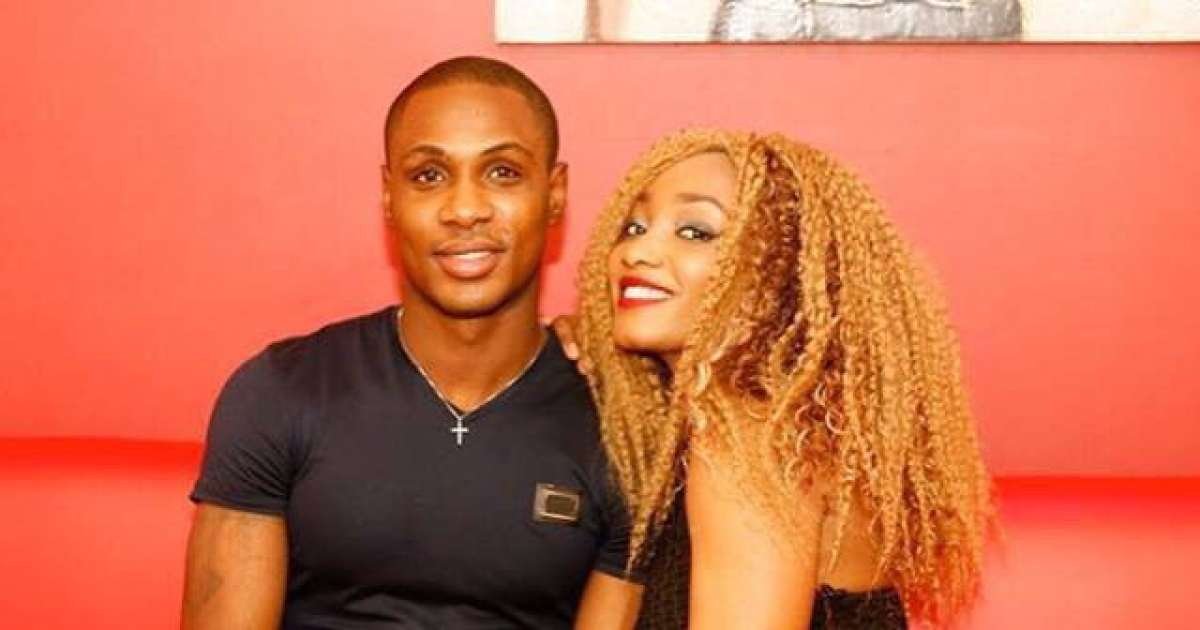 6. Nwankwo Kanu's wife
This beauty isn't just a WAG, Amarachi Kanu is also a fitness expert and the author of a book titled, Healthy Living. Married at 18 to Kanu Nwankwo in 2004, the mother of three holds a Bachelor in Architecture and a Master in Entrepreneurial Management.
Amarachi knows the importance of maintaining a taut body, as it reflects perfectly on her man. Hence, she takes great care in ensuring that she appears in top form at all times.
Drop dead gorgeous with an even skin tone, Amarachi, doesn't have to struggle to get attention. She carefully selects the events she appears at and whenever she steps out, she is a sight for sore eyes. She rocks expensive jewelry and rides in choice automobiles. Needless to say, she doesn't need tutoring on how to enjoy her husband's money.
She was very young when she married the player who is ten years older than her. This is what she says about it: "It wasn't scary at all; I was madly in love so I am very happy about that decision and I have never regretted it"
5. Obafemi Martins' wife
It seems that Obafemi Martins and Abigail Barwuah, Mario Balloteli's sister, got secretly married. Abigail declared herself Mrs Martins on social media. The couple dated since 2012.
4. Victor Moses' wife
Chelsea high flying wingback, Victor Moses has officially tied the nuptial knot with the mother of his children less than 24 hours after he was sent off in Chelsea's 1-2 loss to Arsenal in the FA Cup final. The marriage came a week after winning the Premier League and just a day after receiving a red card in Chelsea's FA Cup final 2-1 loss to Arsenal. Moses has a five-year-old son, Brentley and a two-year-old daughter, Nyah.
Moses has managed to keep this family very private, and not much is known about his wife but it is reported that his bride is an English woman of Nigerian descent.
3. Kenneth Omeruo's Wife
Kenneth Omeruo, a Kasimpasa defender, proposed to his girlfriend, Chioma Nnamani and tied the knot late 2017. Nnamani had no idea the footballer was going to do that, so the whole thing was extremely romantic, with the star going on one knee. The Super Eagles defender got married to his fiancee in Enugu state.
She was courted with controversy few years back, not for her beauty or her marriage to Super Eagles footballer hubby, but for her discourteous statement to legend, Austin Okocha.
However, many have also argued that Chioma was pushed by the fierce love she has for her husband to verbally attack Okocha over his statement about her husband's playing skills. It is expected that the aggrieved parties can find a way to settle their differences behind the scenes. That way, Chioma might again find favour in the eyes of football fans.
2. Austin Jay Jay Okocha's wife
Nigerian ex-footballer, Austin JayJay Okocha married the lovely Nkechi in 2007. Nkechi Okocha wedding was wonderful and the couple had a girl and a boy — Daniella Okocha and A-Jay Okocha.
Even though ugly rumours have trailed their marriage in the past, the duo has weathered the storm. The couple has proven that love conquers all heights, literally; with Nkechi towering over him with a significant height difference.
A leggy beauty, Nkechi is a perfect adornment for Austin whenever they step out. The couple has two grown kids (a boy and girl) and it is obvious that they do everything to make their children satisfied. When it comes to fashion, Nkechi surely knows her onions. She is usually conservative, yet classy. She makes sure that whatever she wears sits well on her yet is not attention-grabbing. She is also a major support system for her hubby and it has been said that she often gives her man solid advice as regards his business.
1. John Obi Mikel's wife
Known under the name of Olga Allegra, Mikel Obi's lawful partner gave the footballer the wonderful gift of being a father to twins. Although Nigerian footballers like to settle for homemade women, it was Russian model, that caught Mikel Obi's eye. The pair met in his house in London, which was in the same compound as her father's house.
Olga is the daughter to a Russian billionaire and she is well-known for her cooking skills. Needless to say that Mikel Obi wedding was posh and extravagant.
Olga has also shown that when it comes to style, she is not a pushover as she effortlessly pulls a combination of casual, cool and chic looks; depending on the outing.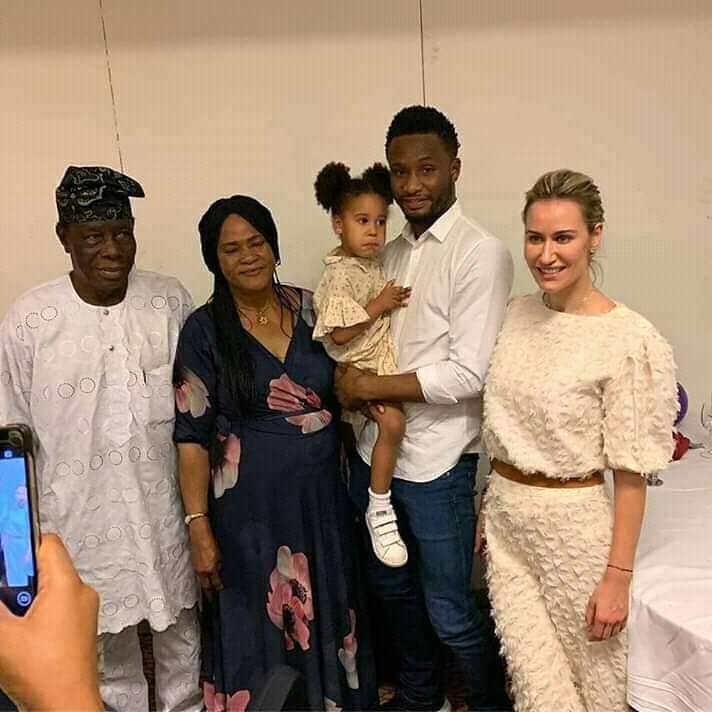 Who do you think have the most beautiful wife among these seven Nigerian football superstars? Share your view on this in the comment section below… Thanks