Barcelona football club is one of the biggest in the world and it is the dream of many footballers to play for the Catalan side. The club has enjoyed considerable success in recent years due to the incredible performances of their stars.
There is popular saying that goes "Behind every successful man is a strong woman." Here are the women who are partners of the Barcelona stars today.
Daniela Jehle, wife of Marc-André ter Stegen
Marc-Andre Stegen has helped Barcelona win the Champions League and he is the second choice shot stopper for German national team.
He started dating this Dutch stunner back in 2012 while he was still playing for Borussia Monchengladbach.
Daniela, or Dani, is active on Instagram where she shows off her hot body and her personal life with the Barcelona goal keeper.
The couple got married in Barcelona during a quiet ceremony after being together for 5 years.
Raquel Mauri, wife of Ivan Rakitic
Ivan Rakitic described the touching story of how he met the love of his life for The Players Tribune.
He saw her for the first time at a bar in Spain, right before he signed for Seville in 2011. She was a waitress at the bar and he told his brother on the first day, "I'm going to marry this woman."
It took a very long time to make that happen due to language barriers (she couldn't speak English; he couldn't speak Spanish). She turned him down many times despite his efforts to see her almost every day and improve his Spanish.
He finally got lucky when she agreed to have lunch with him, and they've been together ever since. They now have two beautiful daughters together.
Marlene Alvarenga, wife of Nélson Semedo
Portuguese star, Nelson Semedo is yet to show his full worth to the Catalans since he signed for FC Barcelona in 2017.
Though quite a young superstar on the field, he chooses to keep his personal life away from the limelight.
As such, there isn't a lot of information available about his family.
However, it's clear that his wife, Marlene, is very supportive.  On her own Instagram account, she often posts pictures of their family at Nélson's games.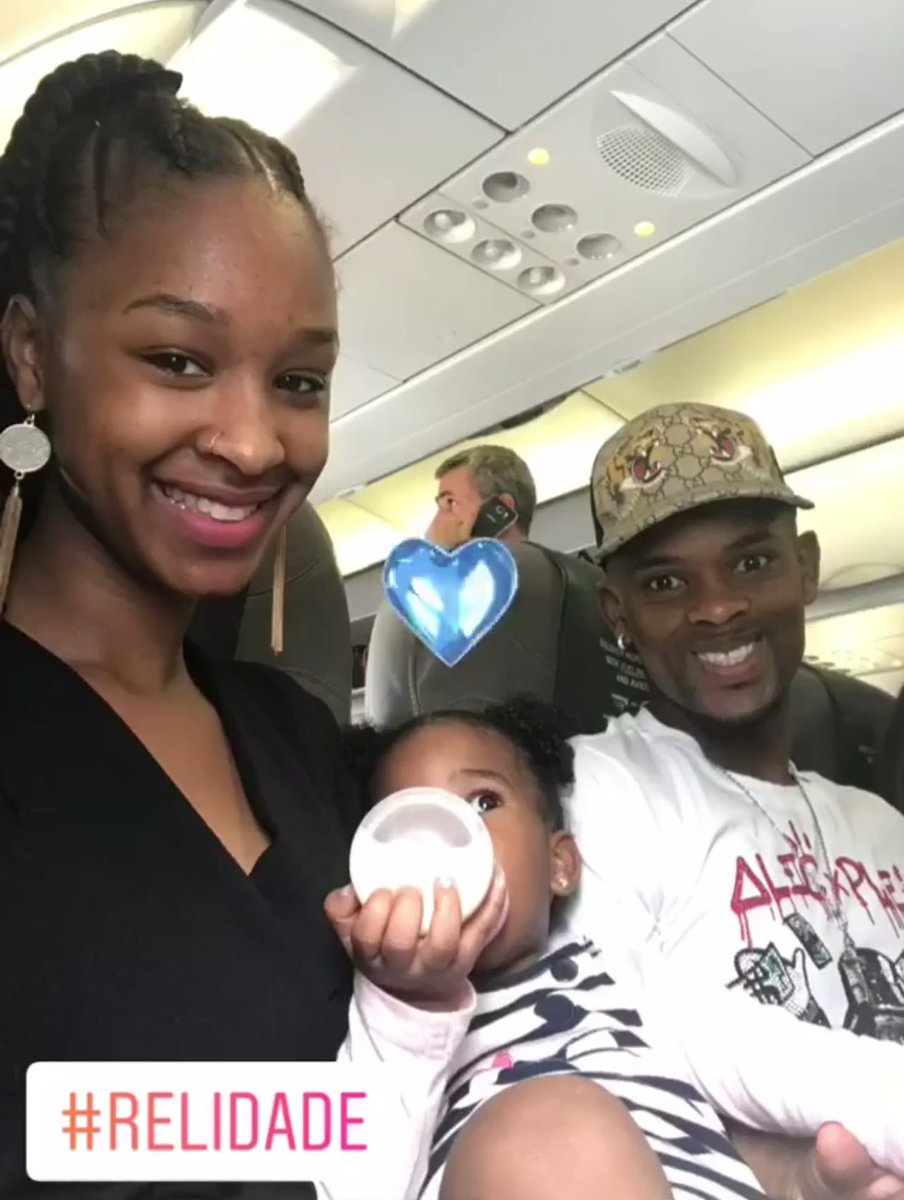 They have a beautiful daughter, Luana, who's also seen at the football games
Elena Galera Moron, wife of Sergio Busquets
Elena Moron is a social media influencer with almost 300k followers on Instagram. She often features her lifestyle and her long-time partner, Sergio Busquets, and their family on her Instagram accounts.
They've been together for quite a while and though they haven't yet tied the knot officially, Busquets already refers to her as his wife.
He has previously stated that only his wife and coach would be able to convince him to leave FC Barcelona.
The beautiful couple welcomed their first son in 2016.
Romarey Ventura, girlfriend of Jordi Alba
Spanish defender and full back Jordi Alba is a star both on and off the pitch.
Alba and Romarev Ventura started dating in 2015 and welcomed their first child in January 2018.
When they met, Romarey was a student at the University of Spain, taking a degree in tourism.
Romarey has gained her own social media following, with more than 250k followers on her Instagram account.
Ainê Coutinho, wife of Philippe Coutinho
Brazilian Philippe Coutinho and his wife Ainê are young they are one of the oldest couples in the team.
They have been together since 2007 when they were both just 15 years old. They met at a mutual friend's party and have been together ever since.
She has been with him every step in his career, involving moving with him when he played for Inter Milan.
They were apart for just a year when Philippe was on loan to Espanyol in 2011, but they weathered the separation and got married the year after.
They now have 2 children, Maria and Philippe Jr.
Shakira, wife of Gerard Piqué
Shakira needs no introduction, even football fans that do not follow music know the 2010 World Cup official song, Waka Waka.
In fact, it was during the shooting of the song's music video that Shakira met her now-husband, Barcelona's defender Gerard Piqué.
In an interview with Sportskeeda, Piqué reveals he asked for her number, having no concern for the fact that she's 10 years his senior.
They were messaging throughout the whole World Cup tournament and the sparks started flying.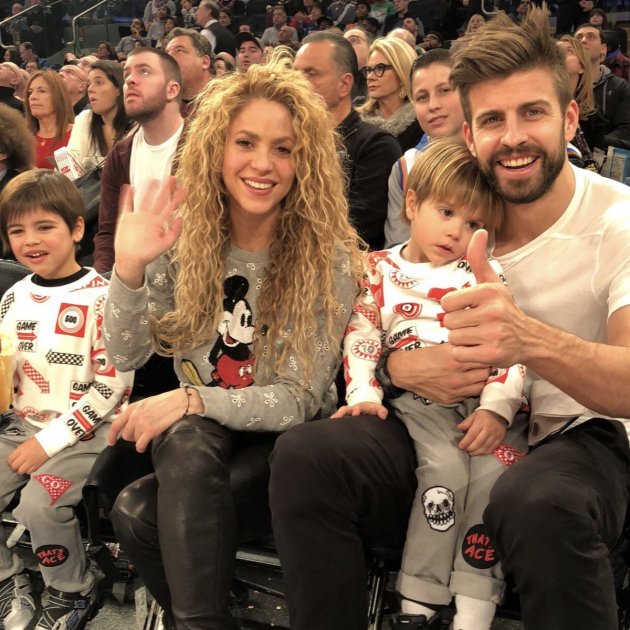 He even promised her that the Spain NT would get to the finals so he could see her again since she would be performing at the closing ceremony.
And he held true to his promise, even winning the whole tournament. That was the second time they met, and the rest is history! They now have two children, Milan and Sasha.
Coral Simanovich, girlfriend of Sergi Roberto
The Israel-born model and designer has been dating Sergi Roberto for more than three years, and they definitely make an extremely attractive couple.
According to the Daily Star, they met each other through Melissa Jimenez, a former teammate's partner.
For her alone, the social media following is a whopping 621k.
On her personal website, she is a graduate of fashion design from the Shenkar College of Engineering and Design and is being represented by Elite Models.
Her website also contains projects from her time as a student.
Polly Parsons, wife of Thomas Vermaelen
Polly Parsons is a famous lingerie model and TV presenter.
She's been in a few TV shows for Nickelodeon, BBC Three, and E4.
She was a presenter for The Real Hustle, a British show about magic for BBC Three.
She dated actor Sid Owen and got engaged to him in 2009, only to call it off in 2012.
In the same year, she started dating Thomas Vermaelen. Polly and Thomas got married in 2017 and have two sons, Raff and Ace.
Sofia Balbi Suarez, wife of Luis Suarez
Many fans have followed Luis Suarez's amazing career from Ajax to Liverpool to FC Barcelona and his performances and achievements with the Uruguayan national team.
Suarez credits who he is as a footballer to his wife and their story really is one for the romance novels.
The two met when they were in their teens and have been together ever since. They have started a family and have two children together.
Joan Klooster, girlfriend of Jasper Cillessen
Dutch goalkeeper Jasper Cillessen has kept his relationship with the beautiful, blonde Joan Klooster as lowkey as possible.
She's very supportive, though, and she's often at the football games for Barca cheering for her long-time boyfriend.
The public and press do not know much about her except that she was a Physical Education teacher (and may or may not still be).
She had a brief spell as a football player for OJC Rosmalen, and her family was supporters of PSV Eindhoven.
Maria Teresa Matus, wife of Arturo Vidal
Chilean football star and former Juventus star Arturo Vidal has been married to this beauty since 2009.
Together, they are now proud parents of 3 amazing children. Their private life is just that – very private.
Her personal Instagram account is not accessible to the public, but there is a fan account that has gained a following almost as big as the official one.
Antonella Roccuzzo, wife of Lionel Messi
Lionel Messi is Barcelona's greatest player in history so This list wouldn't end without his beautiful wife Antonella?
After years together, he can now call her his wife after getting married in 2017.
She's a doting mother and very supportive wife, as she is often seen with the kids on the sidelines of Messi's games both for Barca and the Argentine national team.
After seeing these beautiful women who are the babes of Barcelona stars, you can see why the players are stars both on and off the pitch. We leave it to you to decide which Barcelona star has the most beautiful babe, please let us know your selection in the comment section.