Eden Hazard move to Real Madrid edges closer but Chelsea are set to get their wish after Zidane told the Los Blancos authorities to pay the Blues the price they've set on the Belgian. Hazard has just over a year left on his contract remaining but reiterated his desire to join Real Madrid in a meeting with Chelsea in April.
Real Madrid opened negotiations with the Blues over a month ago and have had two offers rejected because they fell well below the asking price, which is in excess of £100million. But the Liga club are feeling even more pressure to get a deal for the Belgium international finalised.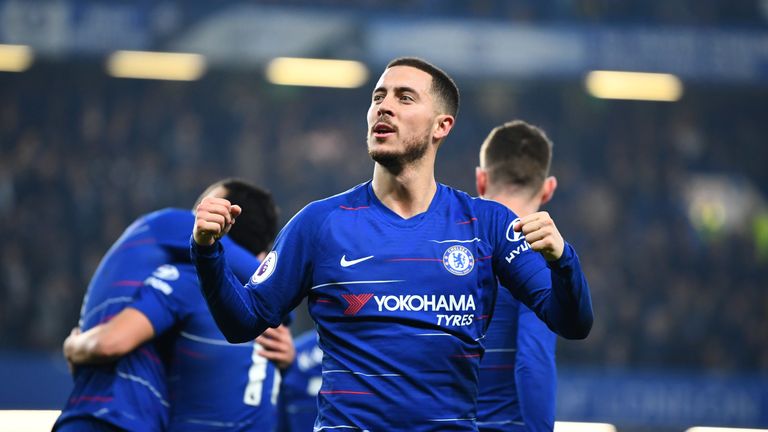 They lost three of their last four La Liga fixtures, including their final home game of the campaign to Real Betis, to finish a massive 19 points behind champions Barcelona. Real Madrid also suffered a setback in their pursuit of Eintracht Frankfurt striker Luka Jovic, who scored in both legs of the Europa League semi-final against Chelsea. They thought a £52.9m agreement had been all but finalised, only for Eintracht Frankfurt to up the asking price to £88.1m.
Real Madrid coach Zinedine Zidane wants the purchase of Hazard to be the club's main priority. He sees the 28-year-old as the main reference for his team next term, when they attempt to compete much better in La Liga and the Champions League.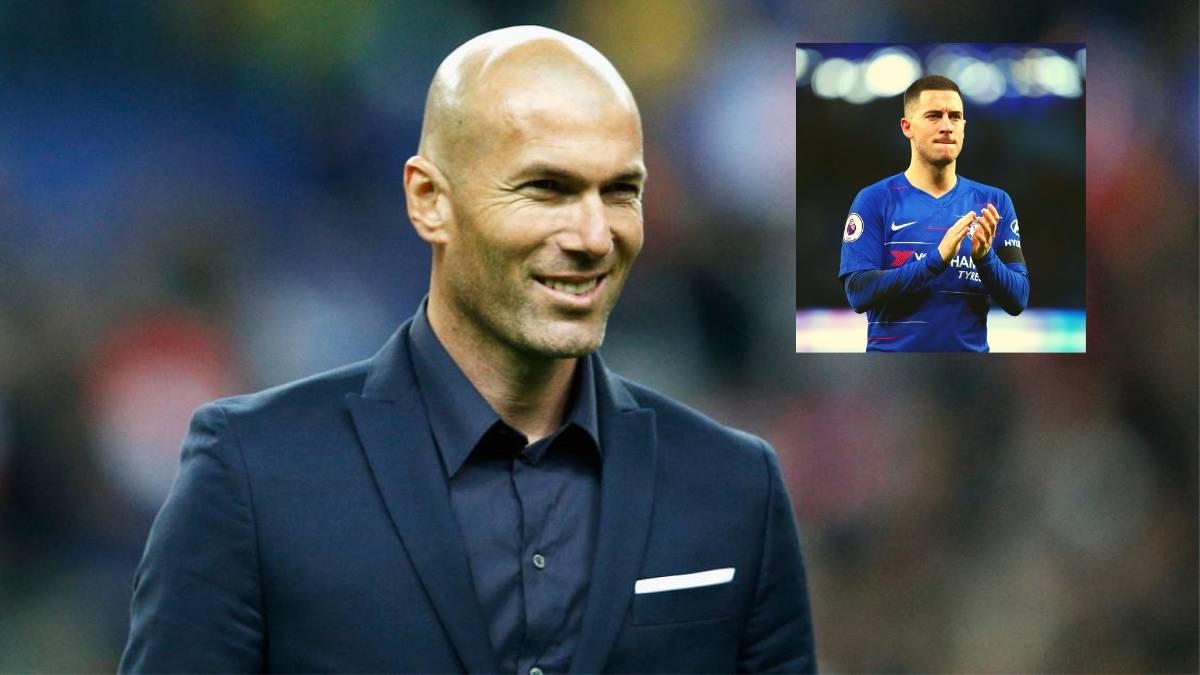 It is believed Zidane is pushing the hierarchy to spend what they need to spend in order to get Hazard at the club. It means they could be prepared to get much closer to Chelsea's valuation. Despite facing a two-window transfer ban after being punished by Fifa for breaching rules over the signing of foreign minors, Chelsea are prepared to sanction Hazard's departure.
However, Blues director Marina Granovskaia won't allow the attacking midfielder – who has won five major trophies since joining from Lille for £32m in 201 – to go on the cheap.  Hazard is fully focused on beating Arsenal in the Europa League Final on Wednesday to ensure his Chelsea career ends on a high if a transfer takes place as expected.
It is understood he hopes that a switch can be finalised before June 4, which is when he has been instructed to report for international duty with Belgium. That doesn't leave much time for Real Madrid to reach an agreement as Chelsea won't get back from Baku, where the contest with Arsenal is being staged, until the afternoon on May 30.
Hazard has made his mind up though. Standard Sport revealed last week that he has been talking to Thibaut Courtois, Karim Benzema and Raphael Varane about moving to the Bernabeu. Speaking to reporters after the club's final Premier League game at Leicester on May 12, he provided another indication of his desire to join Zidane's side.
He said: "Yes I have made my decision but it is not just about me. Would I have liked it to be cleared up earlier in the season? Yes, I wanted that but that's not happened. I'm still waiting like you are waiting and the fans are waiting.