Tottenham Hotspur pulled off an incredible feat by scoring three goals in the second half to qualify for the club's first ever UEFA Champions League final, thanks to Lucas Moura hat-trick, but fans of Spurs will be sad with comment from manager Mauricio Pochettino.
Mauricio Pochettino wouldn't commit his long haul future to Tottenham on Wednesday, regardless of his side's exciting rebound against Ajax that saw them achieve the Champions League final. The Argentine dropped a sensation before their semi-last second leg by seeming to recommend he would survey his future if Spurs lift the trophy in Madrid one month from now on the grounds that the accomplishment basically couldn't be bettered.
Spurs were dead and covered at half-time in the second leg at the Johan Cryuff ArenA as they trailed 2-0 on the night and 3-0 on total after objectives from Matthijs De Ligt and Hakim Ziyech. Be that as it may, an inexplicable rebound, initiated by Lucas Moura, was finished profound into added time when the Brazilian opened home a free ball to start stunning scenes in Amsterdam.
It proceeds with the momentous advancement for Spurs under manager Pochettino, who has driven the club further in Europe than any other. However, in a post-match interview, he wouldn't decide out the likelihood that he could even now leave the club this late spring.
During a chat with beIN SPORTS, he was asked: "you're not really going to quit are you?". After consulting a translator, Pochettino laughed out loud before replying: "We'll see".
Question marks were raised over his willingness to stay at the club when he admitted before the game that winning the European competition could 'close the five-year chapter'. He said: "Winning the Champions League? It should be fantastic, no? (I could) Close the five-year chapter and go home. And when asked to clarify his comments, the Tottenham boss indicated there was substance to remarks.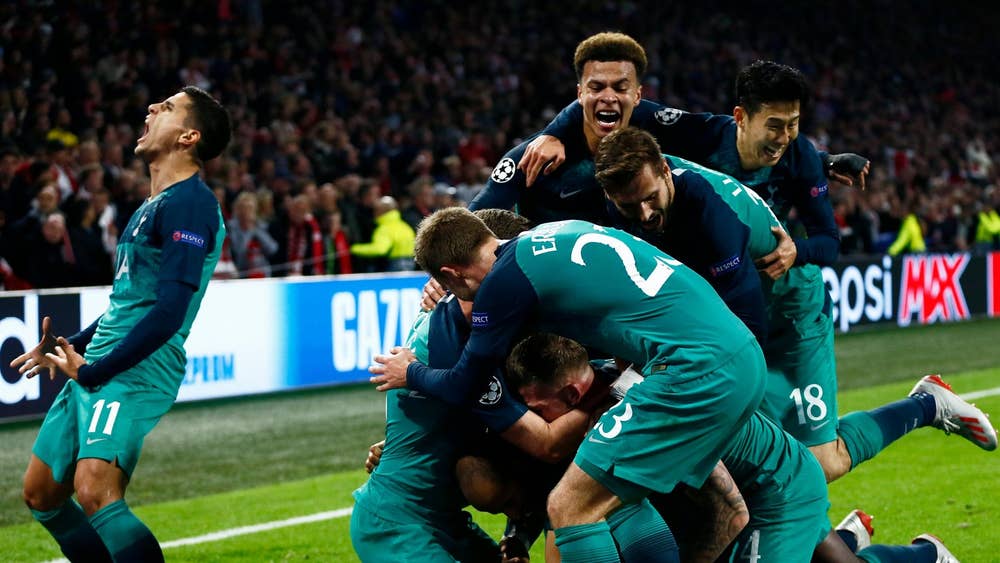 When asked if he was joking, Pochettino replied: "It's not a joke. Why? To win the Champions League with Tottenham, in this circumstance, in this season, maybe I need to think a little bit to do something different in the future, for sure."
'MY PLAYERS ARE HEROES!'

Tottenham, what have you just done?! ?

Mauricio Pochettino spoke to @beINSPORTS after guiding his side to the Champions League final and calls Lucas Moura a "superhero" ?#beINUCL #AJATOT

Watch the highlights here ⬇️ https://t.co/BFsh2zVpDF pic.twitter.com/Ct9gfrSRGM

— beIN SPORTS (@beINSPORTS) May 8, 2019