Following news that Salah will miss the champions league semi-final clash against Barcelona, Liverpool have been dealt another blow as Virgil Van Dijk missed training this afternoon.
According to Goal, The PFA Players' Player of the Year was notably absent from the team portion of the session though a club spokesperson has claimed he and Alex Oxlade-Chamberlain both took part in individual sessions and could still feature on Tuesday at Anfield.
Reports also suggested Oxlade-Chamberlain may have sustained an injury while warming up on Sunday against Newcaste, a match in which he made the bench but did not feature.  However, no specific reason was given for either player's absence from the team session.
Should Van Dijk miss the clash tomorrow, it will be complete a miserable few days for the Reds. The Reds are already missing injured duo of Mo Salah and Roberto Firmino. Losing Van Dijk will mean the tie is as good as over with the Reds needing to score four unreplied goals to have any chance of progressing to the final.
Facing a 3-0 deficit after their first-leg defeat at Camp Nou last Wednesday, Liverpool already face the unenviable task of attempting to rally at Anfield without at least two of their stars.
Roberto Firmino will miss the clash with a muscle injury after only being fit for a cameo appearance in the first leg, while Mohamed Salah will also be absent as he recovers from a concussion sustained in Liverpool's dramatic 3-2 victory over Newcastle on Saturday.
Speaking in his pre-match press conference, Klopp confirmed both Salah and Firmino will miss the clash against the La Liga champions.   "Both of them are unavailable for tomorrow," Klopp said at his pre-match news conference at Anfield.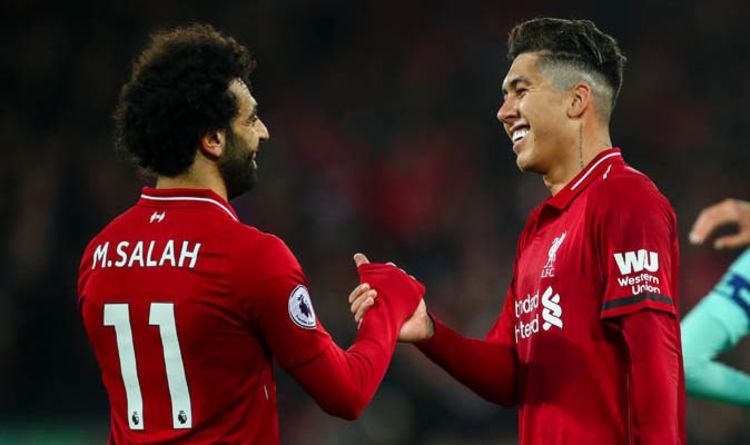 "Two of the world's best strikers are not available, and we have to score four goals to go through in 90 minutes. "It doesn't make life easier, but as long as we have 11 players on the pitch, we will try. … If we can do it, wonderful, and if not, fail in the most beautiful way."
Salah is expected to feature against Wolverhampton Wanderers in Liverpool's final Premier League game of the season on Sunday, but Klopp said the clash with Barcelona was too soon for the 26-year-old. "It's a concussion, so Mo is not allowed to play," Klopp added. "He feels OK, but it's not good enough from a medical point of view, that's all.
"Together with our supporters this was a long season, and there's a little chance to make it even longer. If not, these are the last two home games of an incredible season. We should celebrate it with a good performance on the pitch and in the stands."