Liverpool were hoping to see Manchester City slip up at home to Leicester City on Monday night to remain top of the Premier League, and they almost got their desire satisfied when Kelechi Iheanacho was given a chance to score for the Foxes only for the Super Eagles man to waste the great chance.
Manchester City dominated greatly but just when all hopes of returning to the top of the Premier League were fading, captain Vincent Kompany denied the Reds that satisfaction with a cracking long-range goal to win it for Pep Guardiola's side.
Kompany might have just given Manchester City the title

WOW! What a strike! pic.twitter.com/SCHodMicVF

— S⚽ccerapy (@soccerapy) May 6, 2019
The 70th minute goal earned City a 13th consecutive win in the league and put them back on top of the league with 95 points, dropping Liverpool back to second place with 94 points as the English top-flight is set for a thrilling final day of the season.
But there was so much more to learn from this game:
Iheanacho proved his doubters right!
The Leicester City striker was brought on in the closing minutes to unsettle the defence of his old club at the Etihad Stadium on Monday and when the chance for him to prove his former employers made a mistake to ship him out of Manchester, he fumbled… big time!
Iheanacho got the golden chance to get a late equaliser for Leicester City against Pep Guardiola's men and put a great twist into what has been a thrilling title race in the English top flight between Man. City and Liverpool.
But the Leicester City substitute met Harvey Barnes pass with a first-time strike with his left foot which should have given Ederson in the Man. City goal great trouble.
Instead, his shot sailed aimlessly wide and summed up just why Man. City sold him to Leicester those years ago. He simply does not cut it at the top level.
The moment the Premier League slipped through Liverpool's fingers !! #MciLei #Liverpool #pl #miss #iheanacho pic.twitter.com/6XfngfIr7v

— Peter (@reelerdealer) May 6, 2019
When all big guns fail, always hope for luck to be on your side
So all the stars expected to shine – the Agueros, Sterlings, Silvas (and City had two of them on the pitch) – failed to deliver the needed goal(s) to win such an important match, Man. City got the needed goal eventually but from a most unlikely source.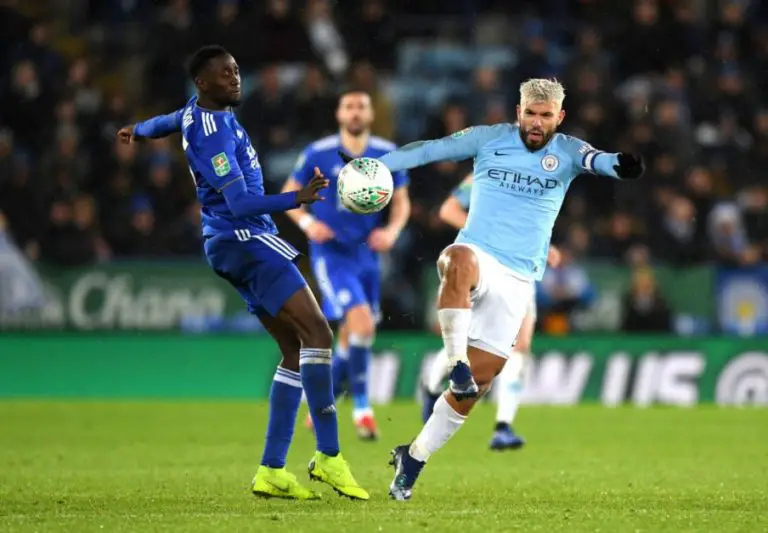 Two successive games now, Man. City have had luck on their side and it will prove crucial in this dramatic title race with Liverpool heading into the final day.
Before tonight, they needed goal-line technology to get a winner at Burnley, and now it was a first goal in 13 months from Kompany that earned them the important points.
Guardiola will be hoping his stars come through at Brighton on Sunday and if they do not, he would be hoping for one more stroke of luck to come in favour of his team.
Rodgers will be managing a bigger team soon
That is not to say he would leave Leicester City because, from how he has managed to turn things around for the Foxes since arriving in winter, Brendan Rodgers has the potential to make Leicester City into a bigger club then they are at the moment – even to the extent of challenging for a top four place in a couple of seasons.
But in this football world, the bigger teams will be watching Rodgers' work at the King Power Stadium and move to get him on their team sooner than later if he continues to impress as he did at the Etihad where his team could have nicked a point even.
Perhaps, Man. United should have gone for him…
Last time Kompany scored a goal this important… Aguero won City the title
The world remembers how Sergio Aguero scored in the 94th minute back in 2012 to win City the league title in most dramatic fashion at Man. United's expense.
Not many, however, remember that it was Kompany's goal two games previously that season which put the destiny of winning the league right in the hands of City.
Kompany has only gone on to do so again, even when his team-mates were yelling at him not to shoot. Rather, he stuck with his gut feeling and smacked a worldie into the top corner because, that's what real captains do when everything else is failing – deliver for their team.
Whichever team wins the league deserves it, but City deserve it just that little bit more
Liverpool and Manchester City have given the football world quite a spectacle with this title race between them. And as Guardiola's men have ensured retaining the league title is entirely in their hands, it is them who truly deserve to be crowned champions come Sunday.
There was a time in 2019 in which Liverpool had the chance to go 10 points clear of City, but a run of draws coupled with a winning streak by the Manchester side which has now stretched incredibly to 13 straight matches, has seen Liverpool become the emotional favourites.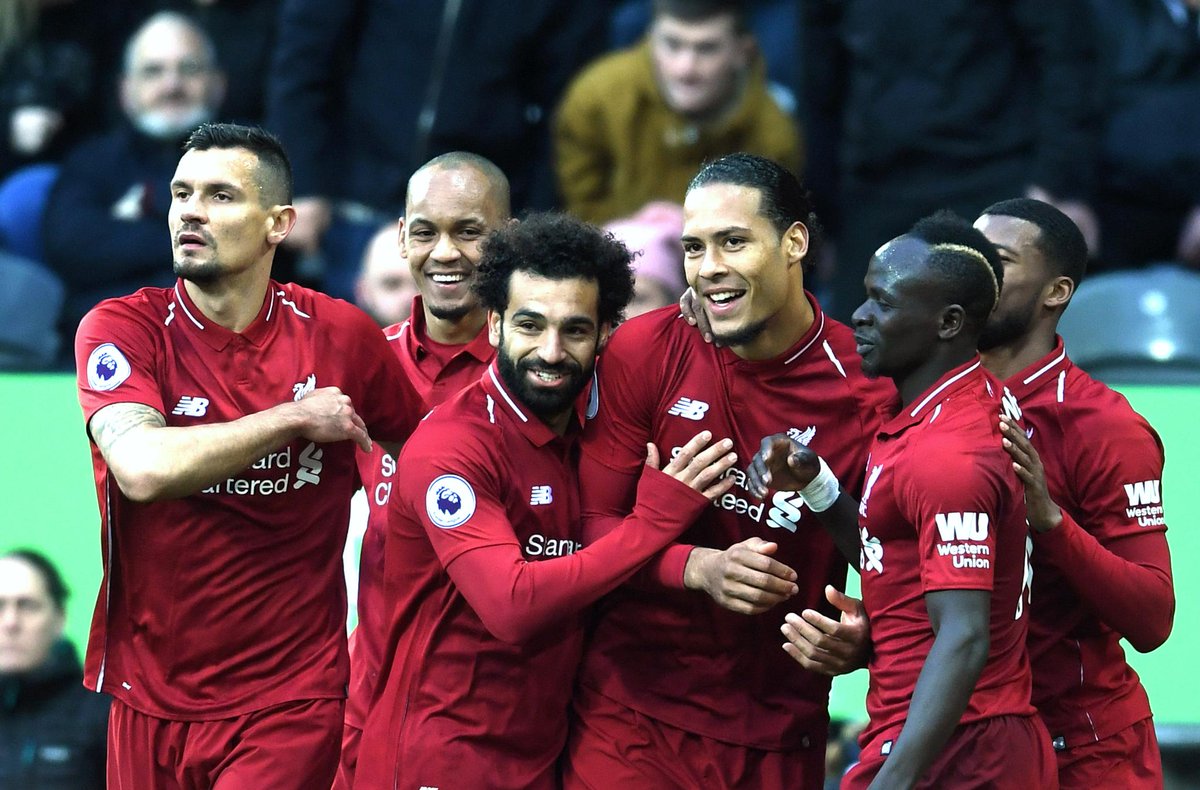 City could fumble at Brighton and see Liverpool win the league but for a team that has done everything to erase a seven-point deficit, beat their main challengers, and win every league game over the course of the last three months, City are logical and rightful favourites to win the league.
Surely, they deserve the crown and for his long service to the club, Kompany deserves it more than Jordan Henderson.
Share your views on this game with us in the comments section.