Barcelona head coach Ernesto Valverde and German goalkeeper Marc-André ter Stegen were asked to share their thoughts and expectations, as they head into the quarter-final second leg against Manchester United with a slender 1-0 lead from last Wednesday's meeting at Old Trafford. The Barcelona boss revealed his biggest fear going into the tie during his pre-game press conference. 
The two key figures of the Spanish leaders revealed that they were guarding against complacency and were wary of Manchester United's fighting spirit when they answered media questions on the eve of Tuesday's Champions League clash at the Nou Camp.
"We have the references of what they; Manchester United have done in the Champions League away this season," said Valverde, at Barcelona's pre-match press conference. "In the Champions League they have won three games away and have won a couple of those in the last few minutes so we have to be alert."
"We got an away goal at Old Trafford but it's not a definite result. We have to play our game, we will try to keep a clean sheet and they will try to do the same. Our idea is to go and try to win the game, we will not go out there knowing that we have an advantage. We can't think that."
When asked if facing United gives him any specific concerns, the Barcelona boss replied: "What I fear most is the spirit they have. We respect them as a team, for what they are and the history they have."
"Manchester United has a special thing, they won a European Cup in the last few minutes, so we have to keep that in mind. You can feel their spirit on the pitch and we will see that tomorrow."
Ter Stegen agreed with his coach when he said: "In front of us we have a team that has a lot of desire. They have won some away matches and we do not have a big advantage from the first leg."
"They have very rapid players, so we always need to be alert. Like it was at Old Trafford, it's important for us to concentrate. We saw in the first leg that United is a very difficult team to confront."
"We always need to be alert. I think it's the key to win this very difficult game. United know how to play in a very calm way. They made things really hard for us. Tomorrow we want to go out and master the game and have the ball as much as possible. But we also have to defend as well as we did there."
Getting ready for Barca ?#MUFC #UCL pic.twitter.com/jonkwAbAnv

— Manchester United (@ManUtd) April 15, 2019
The Barcelona goalkeeper also expressed his respect for his opposite number, David De Gea, who warmed up for the Nou Camp by making a world-class save at the weekend, thwarting Michail Antonio as the Reds overcame West Ham United 2-1. "He is one of the best goalkeepers in the world right now," said Ter Stegen.
"He is one of United's most important players and for me tomorrow, it's always nice to have someone who you play against who is of the highest level. Tomorrow is a tough day for everyone, for me and him, and he has the same objective as me, to get a clean sheet. We hope we can do that and score and make it very difficult for them."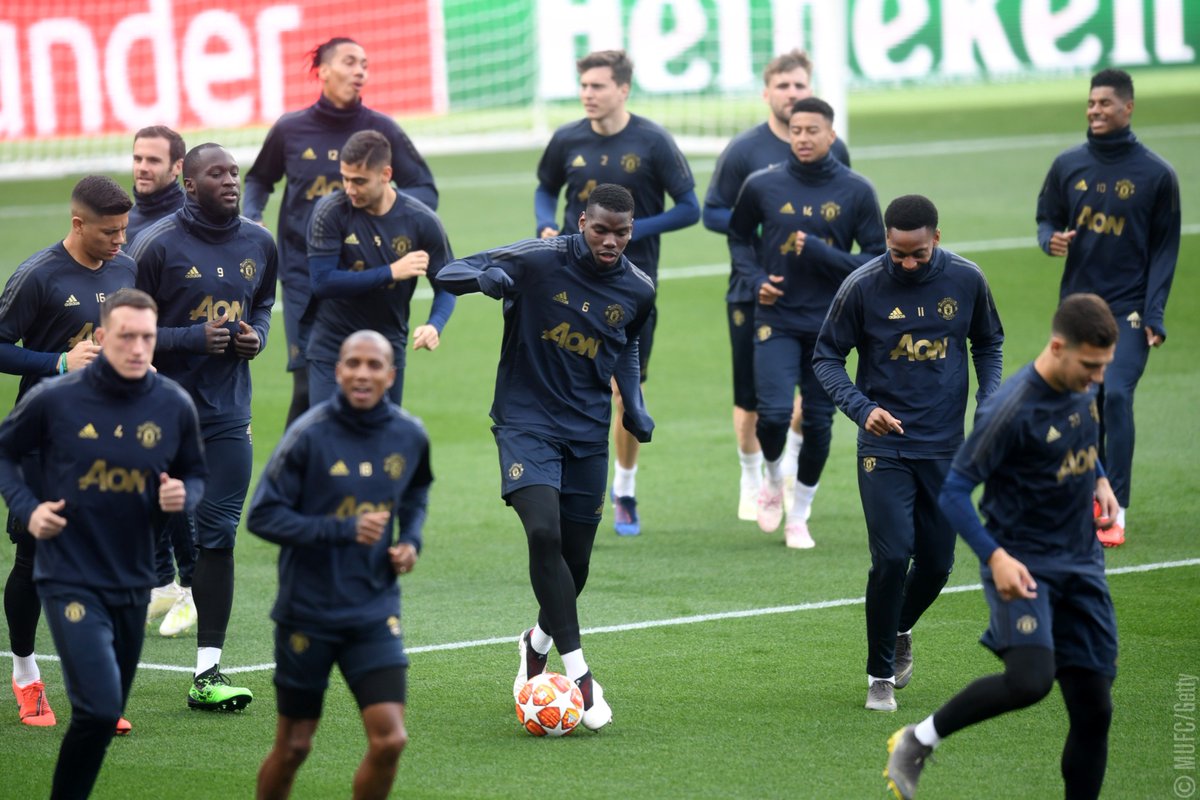 Manchester United have already beaten Juventus at home and PSG at home scoring five goals in those games. United remain the only team to have beaten both sides at home this season and would hope for a similar performance against the Catalans.