Ruben Loftus-Cheek is an extremely hard-working midfielder that is very powerful and direct, so it's no surprise to see that his input has led to eight goals and four assists in all competitions. A beacon of hope for both club and country, it looks as if he's finally coming of age.
Loftus-Cheek, (who is valued at £22.5 million on Transfermarkt) is a player that Chelsea fans fought hard to get in the starting line-up with Maurizio Sarri continuing to neglect the usage of both him and Callum Hudson-Odoi. Now that both are starting, Chelsea look a much better side and one that is full of threat and energy. At long, long last.
Having tried so hard to get himself in contention this season, his hard work seems to finally be paying off, with a string of very impressive performances. Frank Lampard comparisons might be a touch early but the England man is looking as if he's capable of stepping into those kind of shoes.
The race for fourth is extremely tight this year as each recognise the lure of what Champions League football can do for their club. It's a daunting task, but clearly oh so worth it.
With Arsenal, Man United and Tottenham all hoping a place in the top four will allow them to sign better players in the summer, Chelsea are just hoping it allows them to keep their best players with an impending transfer ban meaning they cannot sign anyone.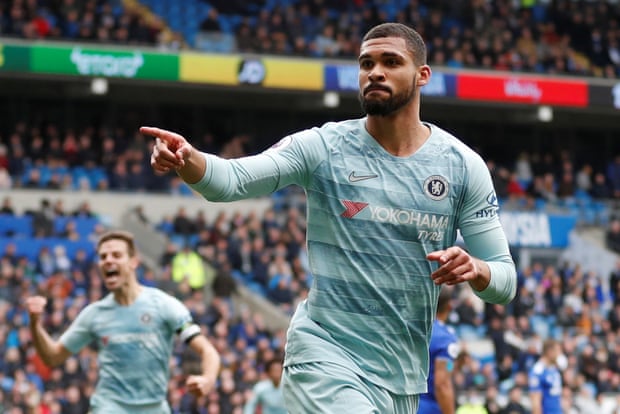 The thought of not being able to sign anyone for the next couple of transfer windows should be a complete disaster but Chelsea have a very strong group of players which means they will be fine. In fact, thanks to the Italian boss for finally giving him a run-out, Chelsea have seemingly found their new midfield hero in Ruben Loftus-Cheek.