Phil Jagielka's early goal lifted Everton to a third straight Premier League win and dented Arsenal's top-four aspirations.Arsenal's bid to finish in the Premier League's top four was dented on Sunday as Phil Jagielka's early goal gave Everton a deserved 1-0 home win.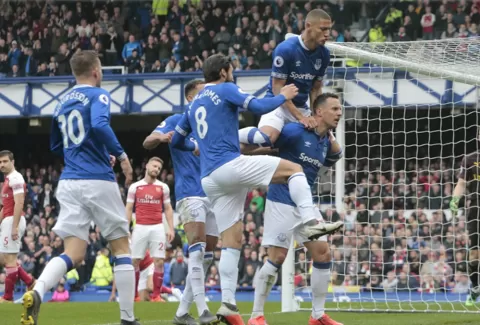 Unai Emery's men could have leapfrogged Tottenham into third with a draw but will now slide back to fifth if Chelsea secure a point or more at home to West Ham on Monday.The defeat, their first in seven league games, was no less than deserved after a timid display that was punished when an unmarked Jagielka, in as a late replacement for the unwell Michael Keane, seized on a loose ball in the 10th minute, the 36-year-old tucking home as Arsenal's defenders appealed in vain for offside.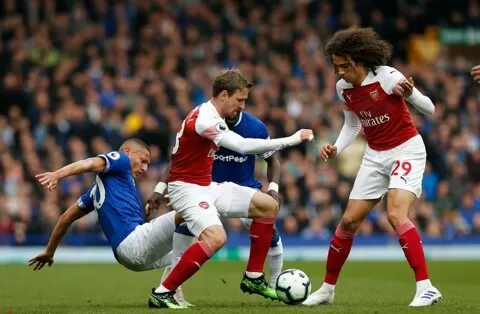 Gomes gives the ball away cheaply in midfield and Arsenal break quickly, with Lacazette sprung through on goal. He drives a delivery across the face of goal for Ozil, who looks to square for Mkhitaryan, but Jagielka arrives first to force a corner as he snuffs out the danger!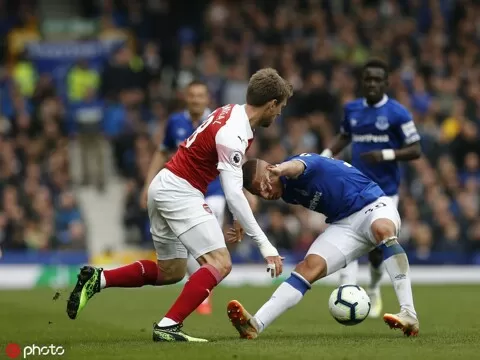 Big chance for an early goal for the Gunners. A long throw – albeit a controversial one from Digne who stepped over the touchline – is flicked on at the near post and not dealt with by Arsenal, as it eventually bounces kindly into the path of Jagielka who turns it into an empty net from five yards!It's yellow for Sokratis after a moment of deliberation from the referee.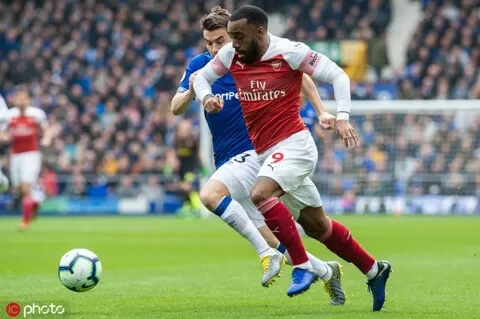 That was incredibly cynical from the Arsenal centre-half, but definitely not enough to warrant red. Disappointing again from Ramsey as a corner comes all the way through for him, but he gets his shot all wrong from a bit of an awkward angle as he slices it miles wide at the near post under a bit of pressure from Sigurdsson. Better from Arsenal as Mkhitaryan is picked out in space on the left.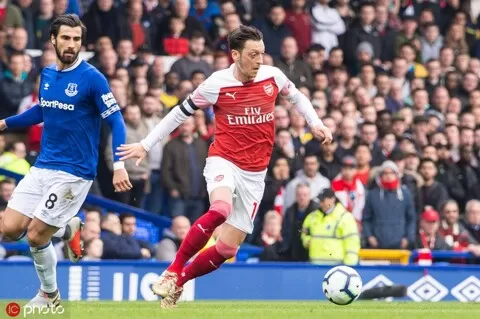 He's got a lot of blue shirts in front of him so instead opts to cut inside onto his right and try is luck from 25 yards, missing by just a whisker at the far post! Great effort from the attacker there. Ozil hands the captain's armband to Ramsey as he makes his way off, replaced by Iwobi for the final 15 minutes.