Super Eagles Defensive stronghold Kenneth Omeruo may have taken the bull by the horn and taken a decision that would shape his future, as Chelsea his original Club which he is signed to are appearing reluctant to give him in a run in their main team and Sarri has not considered him worthy of first team position, Omeruo is now seriously thinking of a permanent deal at Leganes, where he has surprisingly settled fast and is am super-regular.
Rahter than scold Chelsea for refusing to recognise his potentials, and that of several other players the cl;ub keep forcing out on loan ever year, Omeruo says such arrangements are good for young players.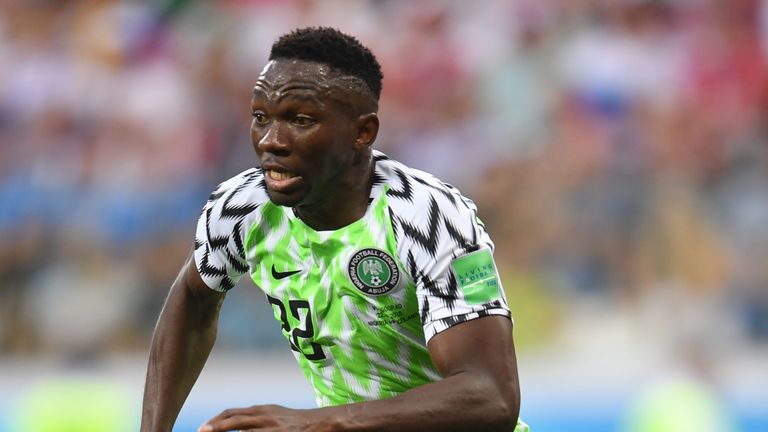 Omeruo continues playing on loan outside Chelsea since signing for the London club in 2012, but  can now report that the dark-skinned Super Eagles star picked all five spots himself.
Before moving to Leganes in the summer of 2018, Omeruo had previously starred at ADO Fen Haag of Holland, Middlesbrough of England as well as the Turkish duo of Kasimpasa and Alanyaspor, all of which he says were his personal choices for his development outside Stamford Bridge.
He believes loan deals have helped him develop, just as they have done for other ambitious players, but admits it should not be over used, as that could end up making such deals tiring and unattractive.
Omeruo disclosed: "I don't wait for them to tell me to go on loan, I look for a club who wants me and I go. But too much of it becomes tiring."