Cristiano Ronaldo once again made himself the protagonist of the Champions League last week in Madrid. Atlético may have emerged with a potentially decisive victory, but it was their former Real Madrid nemesis who stole several headlines with his five-fingered gesture. The well-known Spanish television presenter suggested that Juventus star Cristiano Ronaldo could have sent an equally honest message to fans.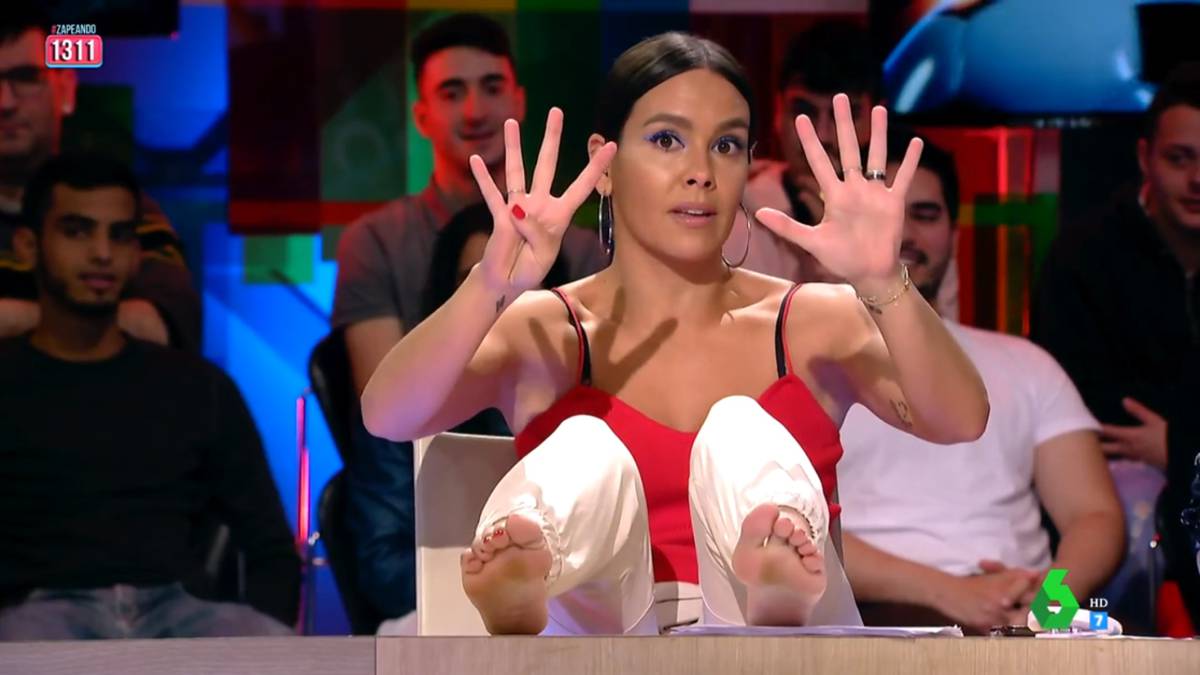 Cristina trolls Cristiano
As Ronaldo left the field of play for half-time at the Wanda Metropolitano, he held up his hand towards the home fans – many of whom had been verbally abusing the Juve man – a gesture that most commentators took to be referring to the five Champions League titles he had. Some of those wins, of course, coming at the bitter expense of Atlético. For anyone in any doubt about what he meant, in the mixed zone after the game, the Portuguese player clarified.
Later, on popular Spanish TV show 'Zapeando', well-known presenter Cristina Pedroche – who is a huge Rayo Vallecano supporter – decided to fire back at the forward, with her own digit gesture. Before she did, her co-presenter, Anna Simon, laid the groundwork.
"It's true, he has five Champions Leagues and Atlético have zero. And he has five golden balls, golden boots and 200,000 other prizes… "However, no matter how big your trophy room is, there is one thing that will never fit in there… your ego."
Tax fraud gesture needs toes
Cristina stepped up. "It's not nice, right?" she started. "But, he could have used his toes as well to have made another gesture…"
At this point she lifted her bare feet onto the table and held up nine fingers alongside her toes. She then explained: "There are 10 plus 5 plus 4 which equals 19," she clarified, "which is the number of millions that he had to pay to the Treasury for his tax problems!"
As well as her regular appearances on various prime-time television programmes in Spain, Cristina Pedroche also made headlines when she married three-starred Michelin chef David Muñoz. Her famous array of eye-catching dresses also gets her some attention.