Liverpool manager Jurgen Klopp has confirmed Dejan Lovren will play no part in the premier league match against Manchester United on Sunday.  Ahead of the Champions League last 16 tie against Bayern Munich, the manager had intimated it was "minute-by-minute" as to whether the Croatian would feature. In the end, though, it appears he wasn't even close to being able to start—and nor will he be for the trip to Old Trafford.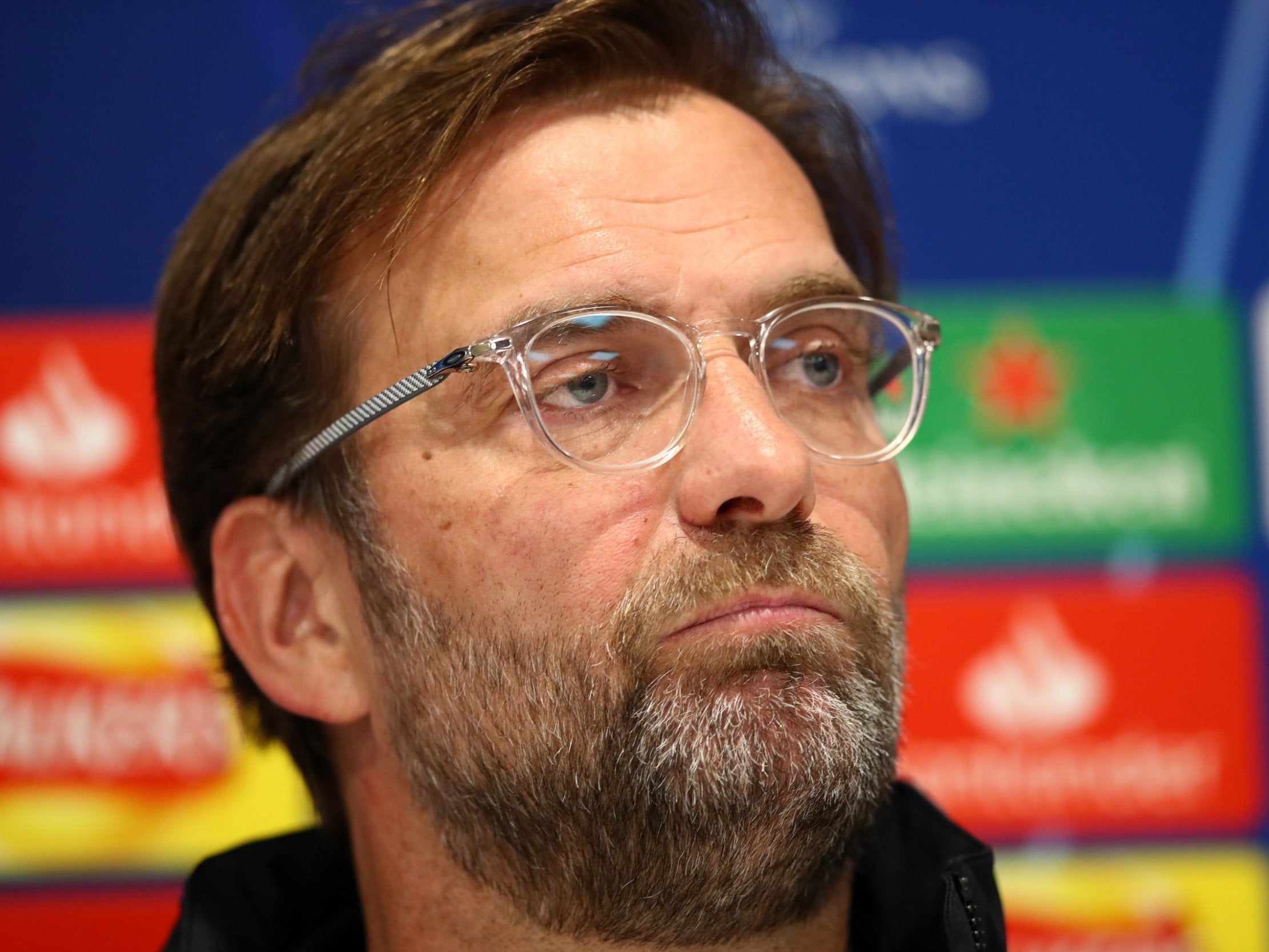 Speaking to BT Sport, the boss said that the Reds had prepared for Lovren's absence, and it showed, with Fabinho and Joel Matip forming an impregnable barrier in front of Alisson. "There was not a real doubt, to be honest. It was not mind games but Dejan had no chance for the game actually, I don't think he even has a chance for the next game. He will take his time. "It was clear Fabinho and Joel have to play [against Bayern], so we trained it – we tried everything."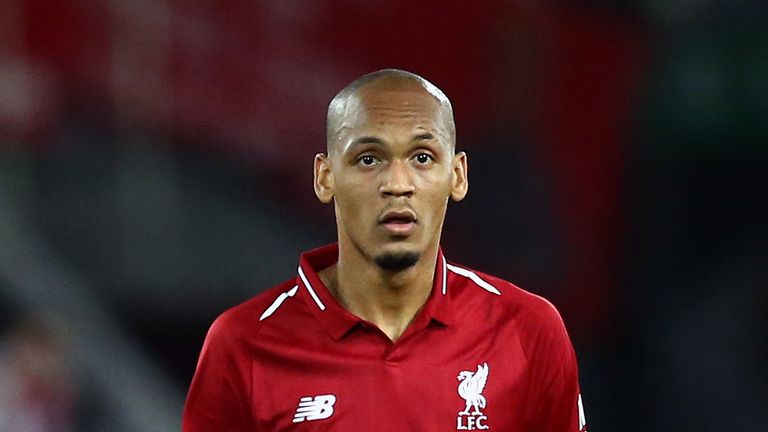 While the Brazilian filled in expertly in his secondary position, he could shift back into the midfield line against United. Virgil van Dijk, suspended for the first leg against Bayern, will be an automatic inclusion at the weekend, likely partnering Matip with Joe Gomez also still out. Lovren has now sat out six successive matches, though he was unused on the bench for one of those—Leicester at home—presumably for emergency reasons.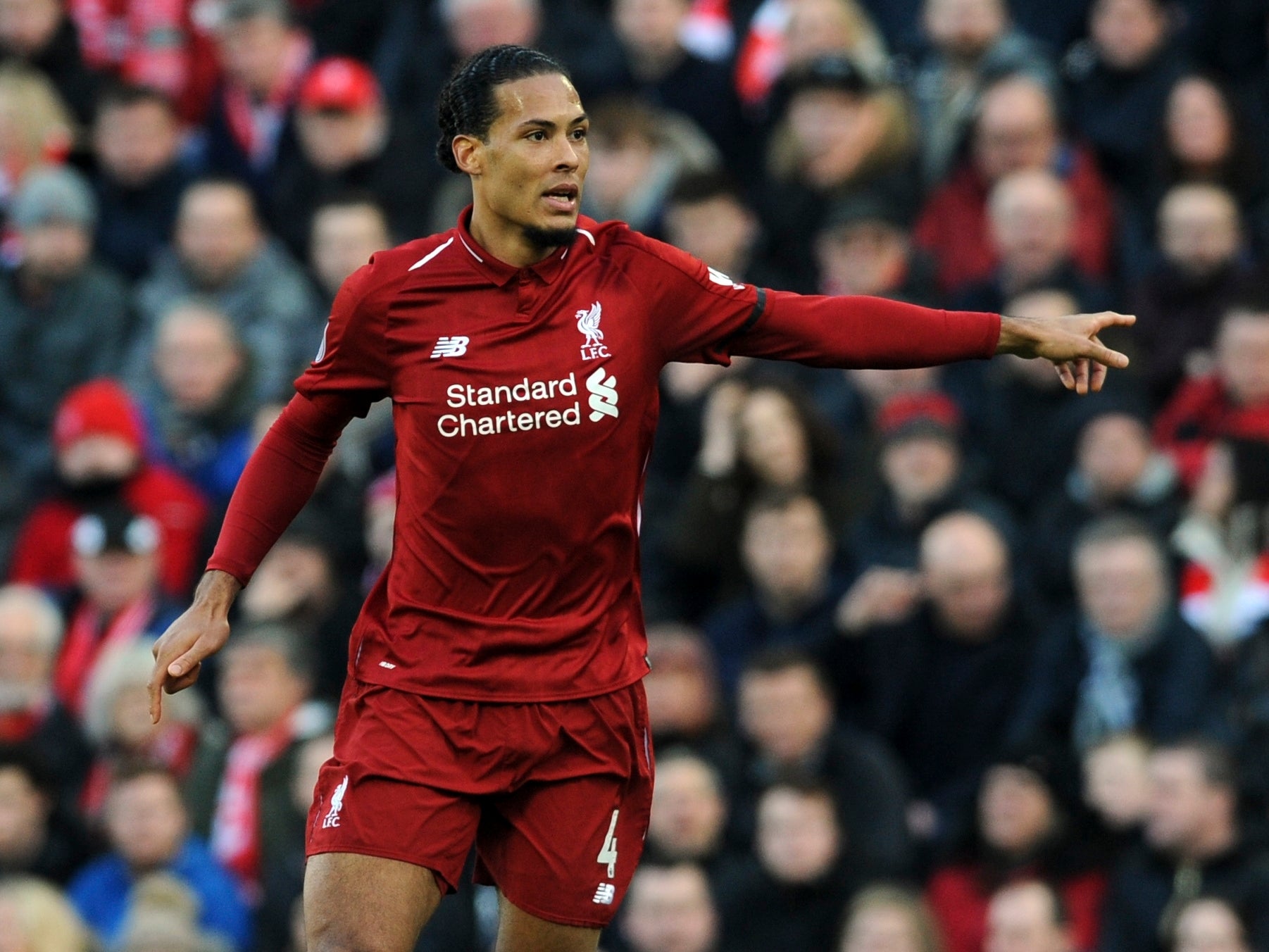 In another injury-ravaged campaign for the 29-year-old, he has played only nine times in the Premier League thus far, and has only 91 minutes—one start and one late sub cameo against Napoli—to his name in Europe. Totalling game time across the squad, Lovren ranks 15th in the squad, but that will further lower after the trip to Man United, with Matip set to overtake him as long as he plays five minutes or more.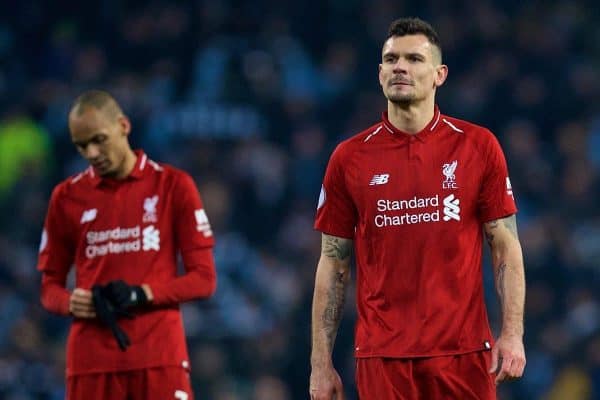 At that point, the only players to feature less than the No. 6 would be Klopp's backups: Alberto Moreno, Divock Origi and the like. Assuming he plays no part in the match at Old Trafford, Lovren—who in theory headed into this campaign as the club's second-in-command at centre-back—will have featured in less than 31 per cent of the Reds' total minutes this season. The emergence of Gomez, Matip's resurgence and Fabinho's exemplary displays when filling in will all mean Lovren needs an exceptionally high standard of performance, and reliability, when he returns if he's to regain his spot as Van Dijk's partner.