Barcelona sealed first spot in their Champions League group with a 2-1 victory away at PSV Eindhoven and Gerard Pique is excited about what the knockout rounds hold in store. The defender scored in the match and spoke afterwards of the need to be on top form after Christmas and also leaks the team's secret to success which played important part in their victory against PSV.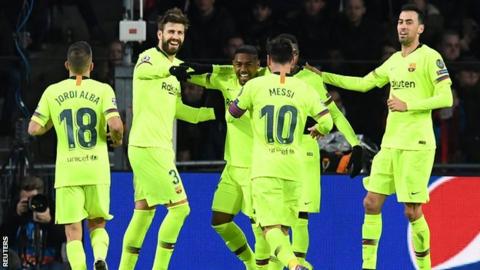 "We've been doing things well for years because a great generation has been together, so that's why we've achieved so much," he said after the full-time whistle.
"This group was one of the most difficult that there's been in recent years and it wasn't easy to qualify, but we've been reliable in almost every match and were again today.
"They created danger for us, but the second half went better. "We know how to compete in the Champions League and the good part is coming now, the most difficult part. "The knockout rounds will be different and you can't have a bad day."
Before thinking about the last 16, Barcelona will have one more group match at home to Tottenham, even if they'll finish first no matter what happens.
Is Pique correct with the fact that Barcelona's success secret to achieving so much has been the fact that most of them has been together?