Argentina International Gonzalo Higuain has apologised for his behaviour which got him sent off in AC Milan's 0-2 loss to Juventus at San Siro last night. Enraged after being penalised following a collision with Juventus defender Medhi Benatia, the former Real Madrid forward was booked for dissent, then given another yellow immediately afterwards for continued protest.
"First of all, I want to apologise to the team, the coach, the supporters and the referee for my reaction," Higuain said. "I take responsibility for what happened. Obviously, I hope that it doesn't happen again. It was one of those moments. "We were losing. I missed a penalty and we aren't robots but people. But I don't want to try and justify my actions."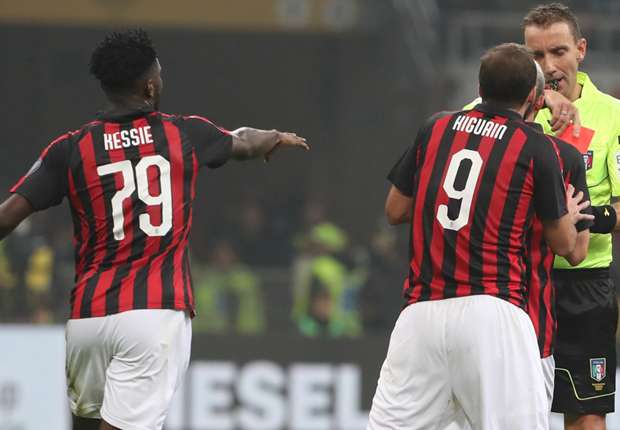 Juventus loaned Higuain to Milan for one year with an option to buy in August after signing Cristiano Ronaldo from Real Madrid, Higuain reiterated that it was however not his decision. "It was taken by others, not by me. I have always given everything in Turin," said Higuain, who scored 55 goals in 105 appearances for Juventus.
"Now I'm at Milan and I'm fine here. I am a very emotional person and player, so sometimes it is difficult to contain myself. "You can see me in the face if I'm feeling good or bad," he added. "We are an example for children and I know my action was not the right one."
He also thanked his former Juventus team mates who tried to restrain him. "I had a great rapport with them, it was pleasing that they came and tried to hold me back. "They know that players have emotions and this game went wrong, above all for me, and I can only apologise."