Juventus suffered their first defeat of the season yesterday evening, losing 2-1 to Manchester United as the Red Devils fought back from 1-0 down, scoring twice in the last ten minutes to pick up an important win against the Bianconeri.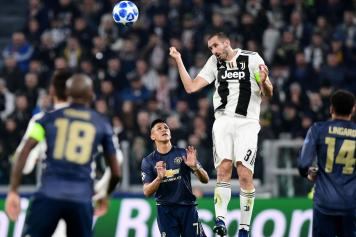 Forward, Cristiano Ronaldo gave the Serie A champions the lead with a sumptuous strike, before midfielder, Juan Mata equalised from a free-kick and an own goal from defender, Alex Sandro sealed an unlikely victory for United in Turin. Speaking to Sky Sport after the game, Juventus captain and defender Giorgio Chiellini revealed his immediate thoughts, reflecting on what went wrong:
"There were many opportunities to close it, excellent game. We need teaching, if we want to get to Madrid we have to grow and learn from these mistakes. The details that make the difference, we deserved to win with two goals of difference.

"Today we had to finish the qualification, we are complicated, better now that in March, we have to improve, we need these steps forward, we have to lower the wings, it was two matches that we had in the barrel. You can not even draw a game that you had to win 2 or 3 to zero.
"On Mourinho? I was saying goodbye, I did not notice anything."
In a match they dominated for most periods, Juventus manager Massimiliano Allegri has revealed Marouane Fellaini's introduction was the reason they lost to Manchester United saying his defenders failed to deal with the aerial threat of the Belgian. Allegri said Fellaini was responsible for changing the game for United in the Red Devil's 2-1 comeback victory against their hosts. According to him, his players made a huge mistake in not being able to deal with the Belgium international.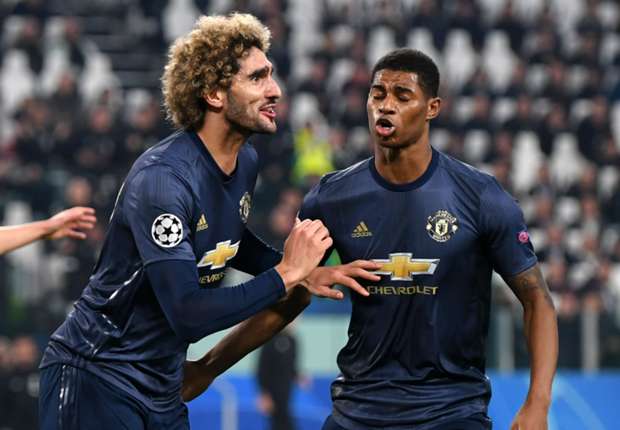 "In the first game, they didn't have Fellaini and we used his absence to our advantage," Express UK quoted Allegri as saying at post-match. "Tonight, he played and his physical presence was immediately felt.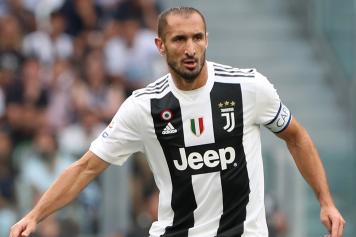 Meanwhile, Jose Mourinho has defended his post-match celebrations following Manchester United extraordinary comeback victory against Serie A leaders Juventus in their champions league encounter last night in Turin. Mourinho celebrated the result by cupping his hand to his ears as he walked onto the pitch, with a grin on his face as he turned and nodded at supporters. He was confronted by Juventus defender Leonardo Bonucci before he was escorted down the tunnel.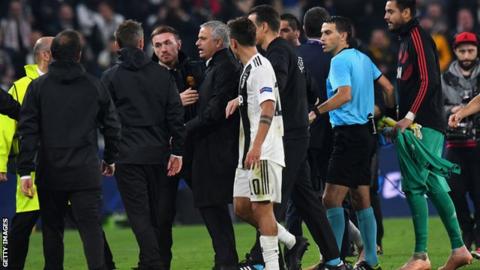 Mourinho, a former manager of Juventus' great Serie A rivals Inter Milan, said afterwards: "That sign that I made is actually not an offence. I just wanted to hear if they'd [the fans] make comments again or not.
"Obviously when I work for a club like Manchester United, I need to forget my past, especially in the 90 minutes. It's not that during the 90 minutes I keep thinking I was coach of Inter or Real Madrid or Chelsea. In those 90 minutes I represent Manchester United. "But they didn't forget, the others didn't forget that I was. Of course I do my job, and my job was to win against Juventus, and it is a great joy for me, because we have won against such a super squad, a super team. I've come here as a professional and I have a great respect for a fantastic team."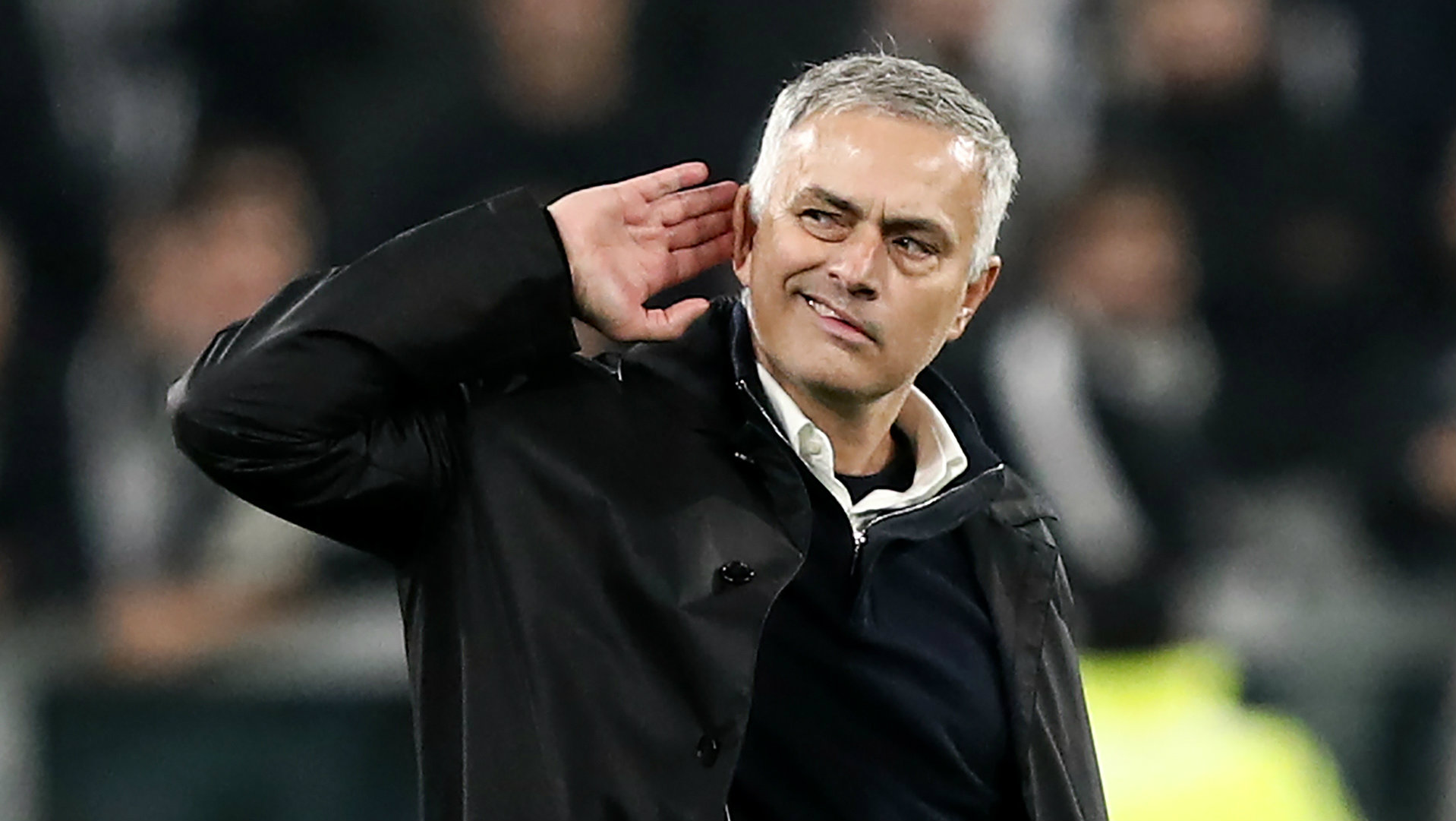 The win is United's best this season against a Juventus side that Mourinho has called favourites to win the Champions League. "They want to win everything, they can win everything, and we are a team where many of the players didn't play big matches like this in the Champions League," said Mourinho, whose United side face Manchester City on Sunday.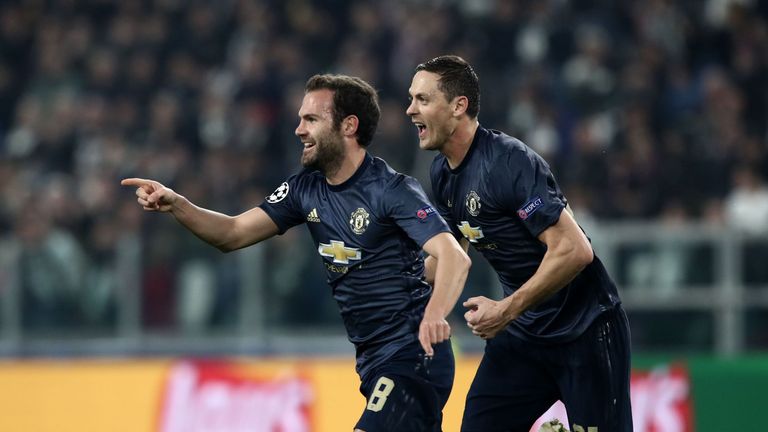 "It is a fantastic victory for us, a victory that is not just about the points, but about the feeling of how well we played. Even if this game doesn't hand me the victory, I would have the same feeling of the team playing really well from the first minute, I repeat, against a super team. "I think we played this season against Chelsea and Juventus away, the two best teams that we've faced this season, and played very well in both.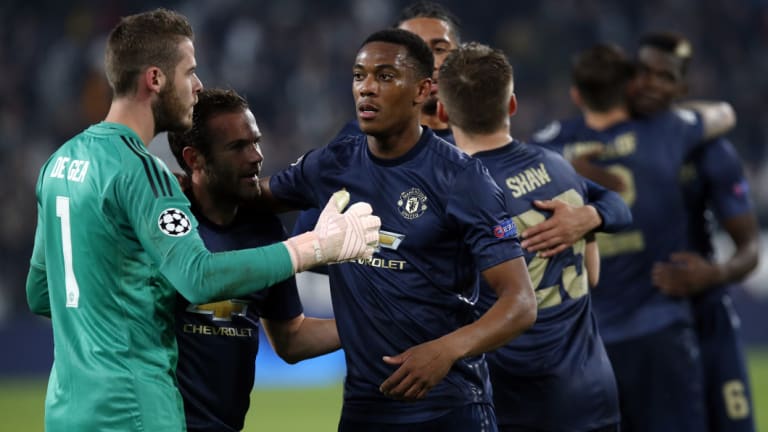 "In here, we were lucky to win in the last minute, and at Chelsea, unlucky not to win in the last minute, but we played very, very well. This is what we want, we want to play well, go to every stadium where it doesn't matter the team, and play."
Next up for United is a Premier League derby match against leaders Manchester City on Sunday while Juventus will attempt to bounce back when they travel to San Siro to take on AC Milan in the Serie A on Sunday.