Happy hour is still not a thing in Lagos. Although most people know the concept of happy hours exists at some restaurants and bars in Lagos, it seems rather difficult to know where to go.This is especially true when you're trying to avoid the ever Lagos traffic, need aplace at short notice for aftre-work beer date or your girlfriend wants to vent about her day over a stiff cocktail and you don't want to spend too much. Yep, we have all been there!
This guide is for those who want a list of wonderful happy hour deals around Lagos which includes discounted tasty food deals and attractively priced drinks with great ambiance.
What's better than a cool bar that allows you and your friends yap as loud as you want? A cool bar that gives you free drinks.
Take a look at our Lagos guide to hitting bars at Happy Hour and scoring the best deals.
355 Restaurant and Bar
355 restaurant and bar on wednesdays [Tripadvisor]
The mexican-themed restaurant and bar is located at 9A Oko-Awo Street, Off Adetokunbo Ademola Street, Victoria Island. There is live music, karaoke and a sweet deal of 50% off all cocktails during Happy Hour, 6-8 p.m., every weekday.
Bottles
The Bottles bar [Eat drink lagos]
This Tex-Mex themed bar located at 8 Imam Agusto Close, Victoria Island, offers the best deals of all. Every Tuesday, between 6-10 p.m., you can pay N6,500 and get bottomless drinks and wings, while on Fridays, within the same time, you can order dinner and get a large margarita pitcher for a party of four.
Food shack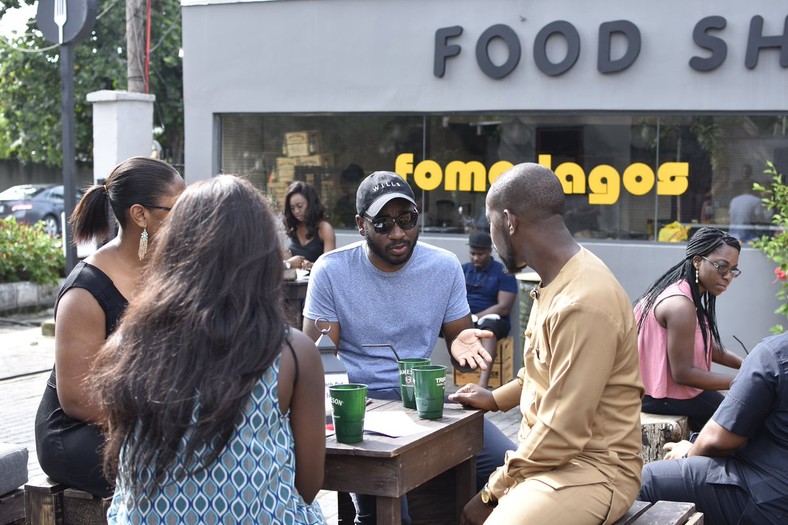 Happy hour at Food shack [Twitter/Foodshackng]
Food shack is a bar and lounge that doubles as a barbecue and grill. Happy Hour offers 50% off all beers and cocktails every Friday, from 6-10 p.m.
Bheerhugs Cafe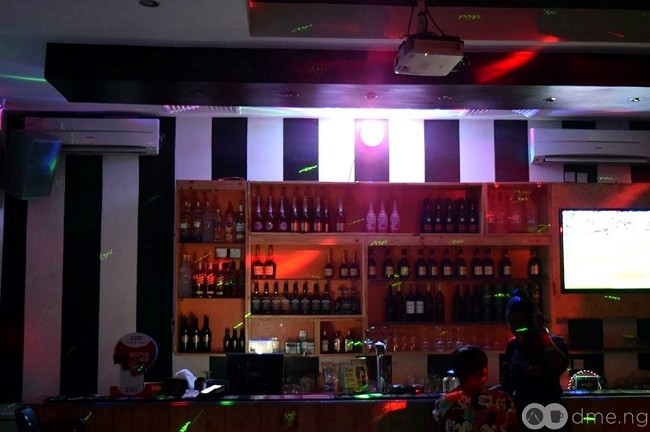 Bheerhugs Cafe in Surulere [DME]
Bheerhugs at Surulere Leisure Mall, 97-99 Adeniran Ogunsanya street, Surulere, Lagos slates its Happy Hour at 6-9 p.m. on Wednesdays and Thursdays. It offers 30% a selected drink on the menu.
Lotus at Pattaya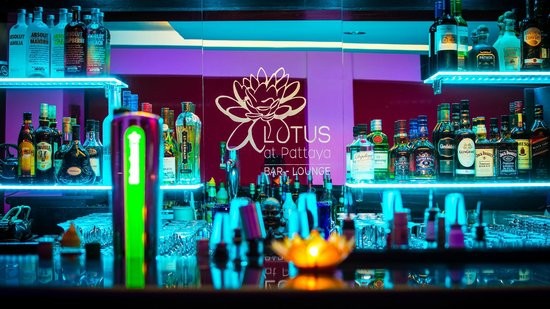 Lotus at Pattaya bar [Tripadvisor]
Lotus at Pattaya is a cute bar located at 1611 Adeola Hopewell St, Lagos. Happy Hour starts at 4 p.m. and ends at 6 p.m. and offers 2-for-1 deals on all cocktails on Mondays to Fridays.
Others includes;
MONDAY
3.0 Lounge
50% off cocktails and select wines. N400 Beers
The Business Class Lounge
Traffic Hour Special: 5:00 – 8:00 pm (N400 Beer & N800 Cocktails)
Da Vinci Bar at The George Hotel
Buy one get one complimentary (Cocktails and House Wines Only)
Hard Rock Cafe
Wing it Monday's: Unlimited wings and beer (7:30 PM)
The Hideout
Happy Hour: 4:00 – 8:00 PM (30% off all drinks)
Lilygate Hotel
Happy Hour: 6:00 – 7:00 pm 50% off all beers, wines, and cocktails
Mint by Eat Green Company
50% off cocktails
Otres Restaurant
Happy Hour: 6:00 – 7:00 pm (Half price on all cocktails)
Pat's Bar
Happy Hour: 5:00 – 7:00 pm (1/2 off beers)
Velvett
Happy Hour: 7:00 – 9:00 pm (N1500 cocktails)
Wind Lounge 
Happy Hour: 50% off all beers & soft drinks
Zenith Water Margin
Happy Hour: 5:00 – 8:00 PM (Buy one get one free on all beers, wines, cocktails, & spirits)
TUESDAY
3.0 Lounge
50% off cocktails and select wines. N400 Beers
The Business Class Lounge
Traffic Hour Special: 5:00 – 8:00 pm (N400 Beer & N800 Cocktails)
Da Vinci Bar at The George Hotel
Buy one get one complimentary (Cocktails and House Wines Only)
The Hideout
Happy Hour: 4:00 – 8:00 PM (30% off all drinks)
Lilygate Hotel
Happy Hour: 6:00 – 7:00 pm 50% off all beers, wines, and cocktails
Pat's Bar
Happy Hour: 5:00 – 7:00 pm (1/2 off beers)
SABOR
Beat the Bartender at Heads or Tails: 5:00 – 8.30 pm ( get 50% off cocktails)
Zenith Water Margin
Happy Hour: 5:00 – 8:00 PM (Buy one get one free on all beers, wines, cocktails, & spirits)
WEDNESDAY
3.0 Lounge
50% off cocktails and select wines. N400 Beers
The Business Class Lounge
Traffic Hour Special: 5:00 – 8:00 pm (N400 Beer & N800 Cocktails)
Da Vinci Bar at The George Hotel
Buy one get one complimentary (Cocktails and House Wines Only)
The Hideout
Happy Hour: 4:00 – 8:00 PM (30% off all drinks)
Pat's Bar
Happy Hour: 5:00 – 7:00 pm (1/2 off beers)
Rufus & Bee @ Twinwaters
Half off selected cocktails
SABOR
Beat the Bartender at Heads or Tails: 5:00 – 8.30 pm ( get 50% off cocktails)
Wind Lounge 
Happy Hour: 50% off all beers & soft drinks
Zenith Water Margin
Happy Hour: 5:00 – 8:00 PM (Buy one get one free on all beers, wines, cocktails, & spirits)
THURSDAY
The Business Class Lounge
Traffic Hour Special: 5:00 – 8:00 pm (N400 Beer & N800 Cocktails)
Da Vinci Bar at The George Hotel
Buy one get one complimentary (Cocktails and House Wines Only)
Pat's Bar
Happy Hour: 5:00 – 7:00 pm (1/2 off beers)
SABOR
Beat the Bartender at Heads or Tails: 5:00 – 8.30 pm ( get 50% off cocktails)
Zenith Water Margin
Happy Hour: 5:00 – 8:00 PM (Buy one get one free on all beers, wines, cocktails, & spirits)
FRIDAY
Autobiography Lounge
Happy Hour: 9:00 am – 8:00pm (50% cocktails, mocktails, beer)
The Business Class Lounge
Traffic Hour Special: 5:00 – 8:00 pm (N400 Beer & N800 Cocktails)
Da Vinci Bar at The George Hotel
Buy one get one complimentary (Cocktails and House Wines Only)
Pat's Bar
Happy Hour: 5:00 – 7:00 pm (1/2 off beers)
Zenith Water Margin
Happy Hour: 5:00 – 8:00 PM (Buy one get one free on all beers, wines, cocktails, & spirits)
SUNDAY
Southern Sun
Bottomless mimosas with brunch