We know that  Nollywood is filled with lot of ladies with talent and good bodies. While some of them are just okay with their simple body features, some are extra happy because of the supposed edge their 'behinds' have given them. Here are few of our Nollywood stars with massive butts.
1. Anita Joseph 
She is the grand-madam of the biggest butt club in Nollywood and she is never afraid to flaunt it. This controversial Nollywood actress, singer  is one that believes very much in the prowess of her behind. She flaunts it and makes it known at any available time how she is proud of her butt. The actress believes her butt gets some women jealous while it gives men 'pain' in a sweet way.
2. Daniella Okeke
In 2013, the Nigerian actress starred as "Joke" in Lagos Cougars, a role that earned her the Best Actress in a Leading Role nomination at both the 10th Africa Movie Academy Awards and 2014 Nigeria Entertainment Awards. The 32-year-old curvy Actress Daniella Okeke recently flaunted her protruding backside.
3. Halima Abubakar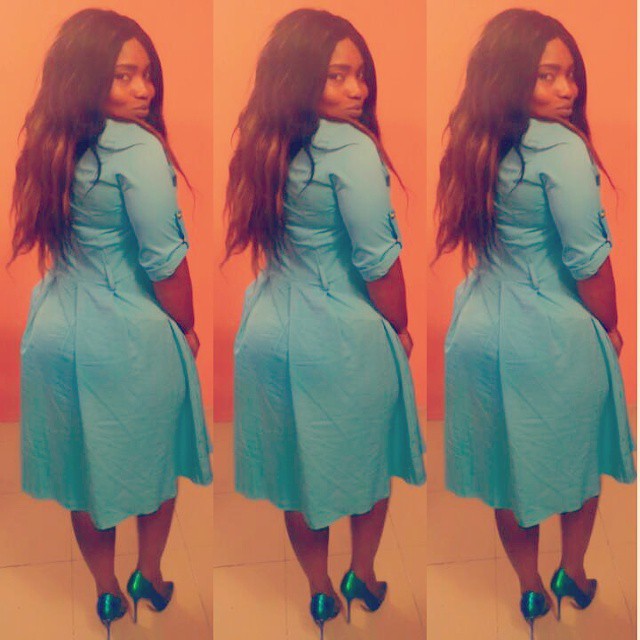 Born in Kano, Nigeria, Halima is one of Nigeria's finest acting talents.The controversial actress Halima Abubakar is definitely a turner when the behind game is involved. The actress who shows off her butt at any opportunity really loves the kind of life she's presently living.
4. Omotola Jalade 
Call her the mummy of Nollywood and you won't be mistaken. The 41-year-old wife and mother of four sure has a great butt. The Nigerian actress, singer, philanthropist and former model of Ondo descent based in Lagos has appeared in   over300 films which have sold millions of copies in Nigeria and abroad.
5.  MERCY JOHNSON
Everybody knows that its not hyperbolic to assert that Mercy Johnson has the best figure in Nollywood. She is well curvy and endowed in both the upper and lower regions. She has got nice sculptured hips. No wonder she plays sexy roles flawlessly. You remember her wet sexy role in "Corporate Maid"?
What are your thoughts on this? Kindly leave a comment and don't forget to share