A Keke Napep rider, name not given, has been hailed as a hero for returning a forgotten iPhone handset to a passenger who boarded with him.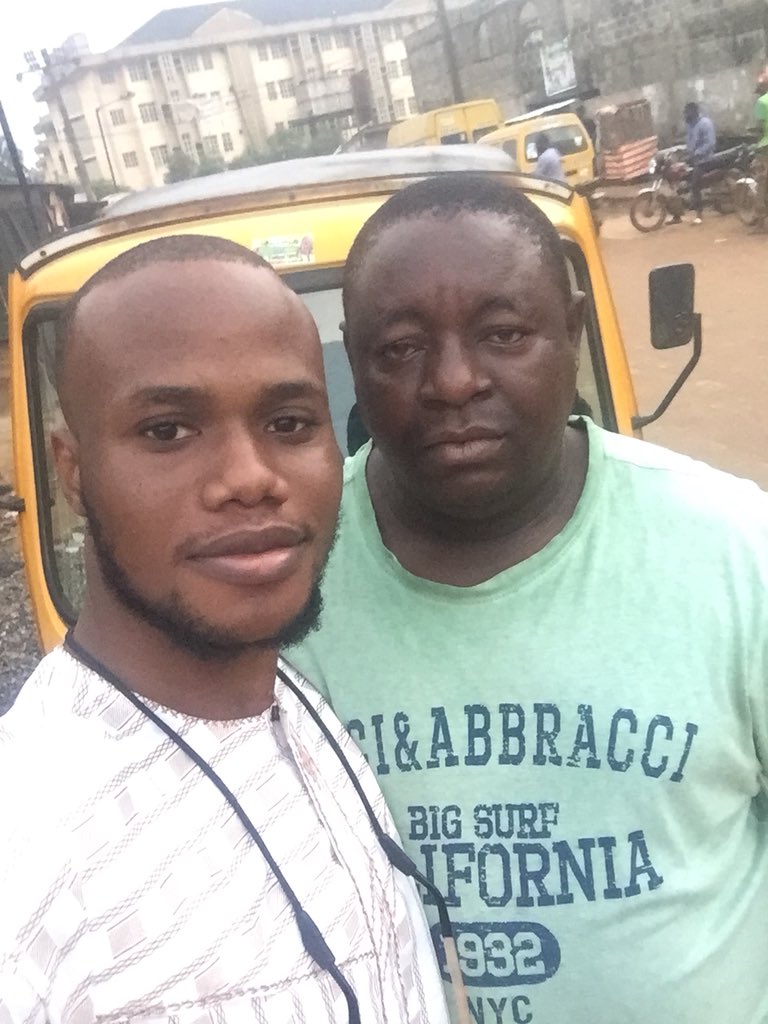 The passenger, Identified as Adeoluwa Billions had shared the story on his personal twitter page, much to the delight of his over 5,000 followers.
According to Mr. Billions, he only realized 30 minutes after alighting that he had forgotten the cell phone in the Keke. He called and lucky had the rider pick up, found him and returned the phone.
Then after waking away the third time cus I was too dazed by his integrity and kindness I ran back to him again and took this selfie so I can show the world my hero.
Thank you sir for your labor of love

Pls retweet so my Keke Man can blow

— Adeoluwa Billions (@Gbaja_Adeoluwa) August 15, 2019
Reacting, activists, Aisha Yesufu pointed out the behaviour was typical of Nigerians, asides politicians giving the country a bad name.
Here's how others reacted.
Do you have his number? Just call him, tell him my location far away and thank him for what he did. In this hard economy.

— Korrectguy (@FemiDennis) August 15, 2019
This kind of honesty, no matter how little needs blessing. And your kind gesture was good too.. May God send us our help from different points to bless us.

— Good Thoughts??? (@EM_DEEBOSS) August 15, 2019
God bless him abundantly

Goodness is all Nigeria needs

— Digital Agency (@goriite) August 15, 2019
There are still people who have a God fearing heart in this world.

— chinyeremjoy (@chiyeremjoy4u) August 15, 2019
Those who always said this is Lagos should copy from this man. If you found something someone lost please return it there's a reward awaiting you it's may not be on Earth but surely in Heaven. God bless you the man of intergrity

— Simon Otonya (@SimonOtonya) August 15, 2019
Quick question: Would you return an iPhone if found? Drop your comments in the comment section below