Adom is a young boy under 18 years who have been sentenced to jail for allegedly stealing Two thousand Ghana Cedis.
According to Ghana Web, it was  reported that the young boy was sentenced to two years imprisonment at Kumasi Central Prison for a crime he alleged  was innocent, claiming his nephew was responsible for the act.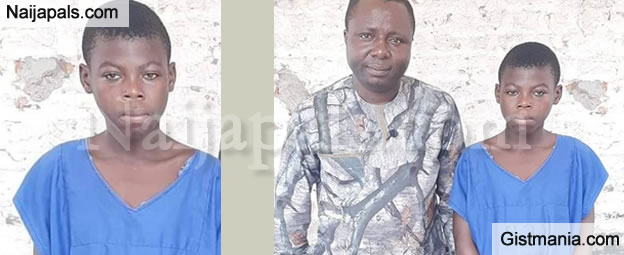 According to him, "I  would turn 15 in the next three month but the "the policeman who handled my case falsified my age to be 18 years", he claims.
He told crimecheckghana that the falsification of his age, could not be defended as his parents who were supposed to clear the air amidst the uncertainty are both dead.
If according to the Police, the boy is guilty of the crimes, his age as he claims does not allow him to be placed behind the four walls of the prison.
According to Ghanaian Law, Age Of Criminality states; "The minimum age of criminal responsibility is 7 years. However, between 7 and 12 a child cannot be prosecuted if he has not attained sufficient maturity to judge the nature and consequences of his conduct. The young court proceedings are only available to juveniles, who are defined as being under 17 years of age."
It is therefore against the Law, that this Juvenile, be placed in the four walls of Prison, seeing it is totally against the dictates of the Law.
More so, it is stated in the Law that "Further protection is provided under section 314, Code of Criminal Procedure 1960, Act 30, which provides that the penalty of confinement shall not be inflicted on a person under 15 years or, in the case of a district or local court, 17 years of age.
"The juvenile can, however, be tried in a young court (subsection 340-351) and sent to an industrial school or borstal institution (SS 370-393). Article 15 (4), 1992 Constitution states that a juvenile who is kept in lawful custody or detention shall be kept separately from an adult offender.
"However, the Constitution does not define the age of a juvenile. Also, the Code permits that the death sentence may not be inflicted on a child."
Judging from his look, the boy is a juvenile, while the Police has the right to make any arrest, they should do their investigation right and stop trampling on the Law, which they stand for.
What do you think?
Leave your thoughts below…