Standing in front of the officiating minister, with big grins and bright smile, two love birds makes the 'Yes' pronouncement to the 'together forever' commitment.
Unfortunately, time indispensable seems to reveal that the chemistry that drove this love birds to the alter could not keep them both warmth in the embrace of one another.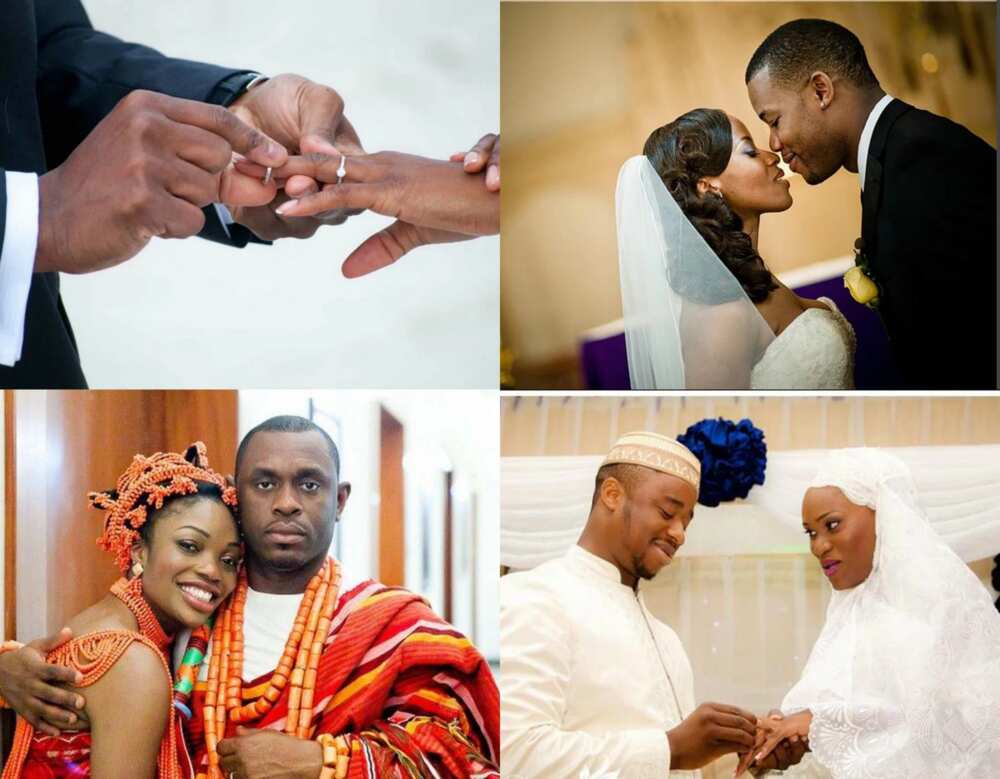 In their album collaboration, Chemistry, Simi and Falz untying the knot of the chemistry of love that does not last, sung;
"Everybody seems to think that we'll be good together oh, Everybody don dey talk say make you be my lover oh, But they don't need to know if am your spec oh,  I don't need to know if I take your breathe away, You don't need to know my wildest dreams, Maybe it is all just chemistry". 
Could all be just some ecstasy or mere chemistry that has plunged many into making a blind irrational decision to stay celibate together for the rest of their lives?
A renowned relationship expert gave the advice; "Use your head in the matters of the heart", a common mistake many who make the vow to stay tangled together under the influence of the magical feelings of love make.
Taking the bold and mostly regarded as life's most important step you'll ever take, diverse motive influence this decision-making process which most times couldn't keep them farther than just a few months of euphoria called the honeymoon.
While some tie the knot with their lover to mate their feelings with the contemporary notion and societal norms, of get married early, others say 'Yes' because of the need of security, some just take the oath and commitment blindly because of the financial gains or just because of the influence of those they are knotting with.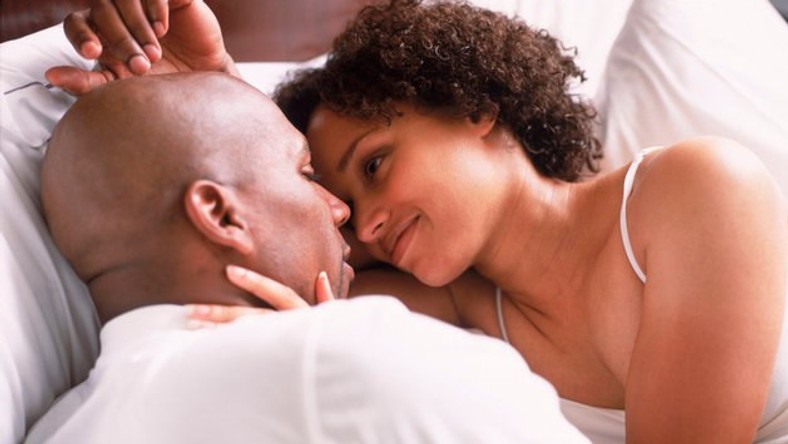 Without infringing on the rights or wrongs of divorce, listed below are the wealthy, wise and powerful who have had their share of love that does not last or as it's popularly claimed; "Love is never enough".
Professor Akinwande Oluwole Babatunde Soyinka (Yoruba: Akinwándé Oluwo̩lé Babátúndé S̩óyinká) (pronounced [wɔlé ʃójĩŋká]),
known as Wole Soyinka, born 13th of July 1934 into a Yoruba family in the ancient town of Abeokuta, the capital city of Ogun State, near Ibadan, western Nigeria.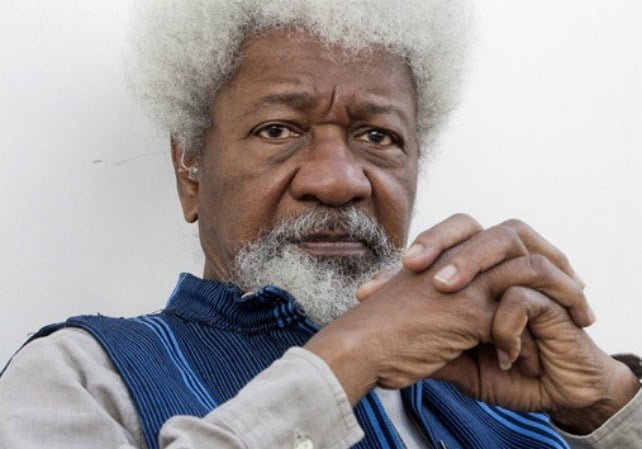 After his preparatory university studies in 1954 at the Government College in Ibadan, he continued his studies to the Leeds universities where he later in 1973, badge his doctorate degree. During the six years, he spent in England, he was a dramaturgist at the Royal Court Theatre in London 1958-1959.
Regarded as one of the brightest minds on African soil, Prof Soyinka came to Nigeria in 1960 after he was awarded the Rockefeller bursary award to study African drama.
Upon his arrival, he founded the theatre group, "The 1960 Masks" and in 1964, the "Orisun Theatre Company", where he produced his own play and he performed as an actor.
His wits and astute intelligence skill as an essayist, playwright and poet won him the Nobel Peace Prize in Literature in 1986.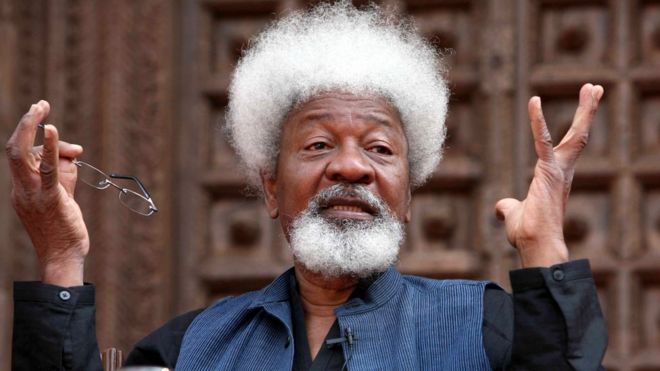 Not to be surprise that his academical success does not make him immune to romance and the euphoria chemistry of goosebumps that leaves a portion of the brain helpless to the emotional feelings of love.
But surprisingly the renowned mind-blowing intelligent literature expert has had his own share of love not meant to be forever despite his astute knowledge of life, people and art.
Maybe intelligence cannot save, never meant to be together, that chemistry tends to suggest to us.
Folake Doherty-Soyinka, the third wife of Prof Soyinka narrating their love story, speaks of their encounter as of a movie plot. She was a student at the University of Ife when they first met.
She was very young at that time and Wole was a professor already. It was practically impossible for them to have a love affair at that time. However, it was then that Folake felt their mutual interest in each other and their mutual attraction.
She completed her education and headed for Kaduna State for NYSC. There she met an old acquaintance and got to know that Professor Wole Soyinka was interested in her and wondered where she was. When her service was completed, she received a job at the Guardian. It happened so that Professor found her there and everything started.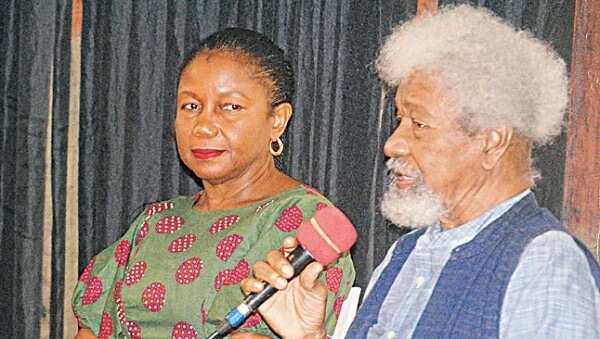 The courtship that followed was not easy. Folake's parents were against the relationship because of how famous and successful Soyinka was at that time. Everybody worried that it could not be serious for him while the young Folake was in love. The only ones who supported her in her love story were her sisters and her brother. They were satisfied with seeing their sister happy.
However, in spite of everything, they never gave up and got married. The first several months of their marriage changed the mind of her parents. They discovered a lot of love for him in their hearts and loved him until the end of their lives.
Folake says that at that time everybody around them had an opinion about their relationship, especially when Wole received the Nobel Prize in 1986. Now all these opinions don't matter much, after almost a quarter of a century, but at that time she had to listen to them all.
'I am not a perfect family man' , says Wole, Listen for yourself; 
While Wole's marriage to Foluke was not his first, his first union was with a white lady with the name Barbara Dixon, now late, she was a  British writer. They got married in 1958, then Wole was still a student at the Leeds University, Barbara gave him his first son, Olaokun.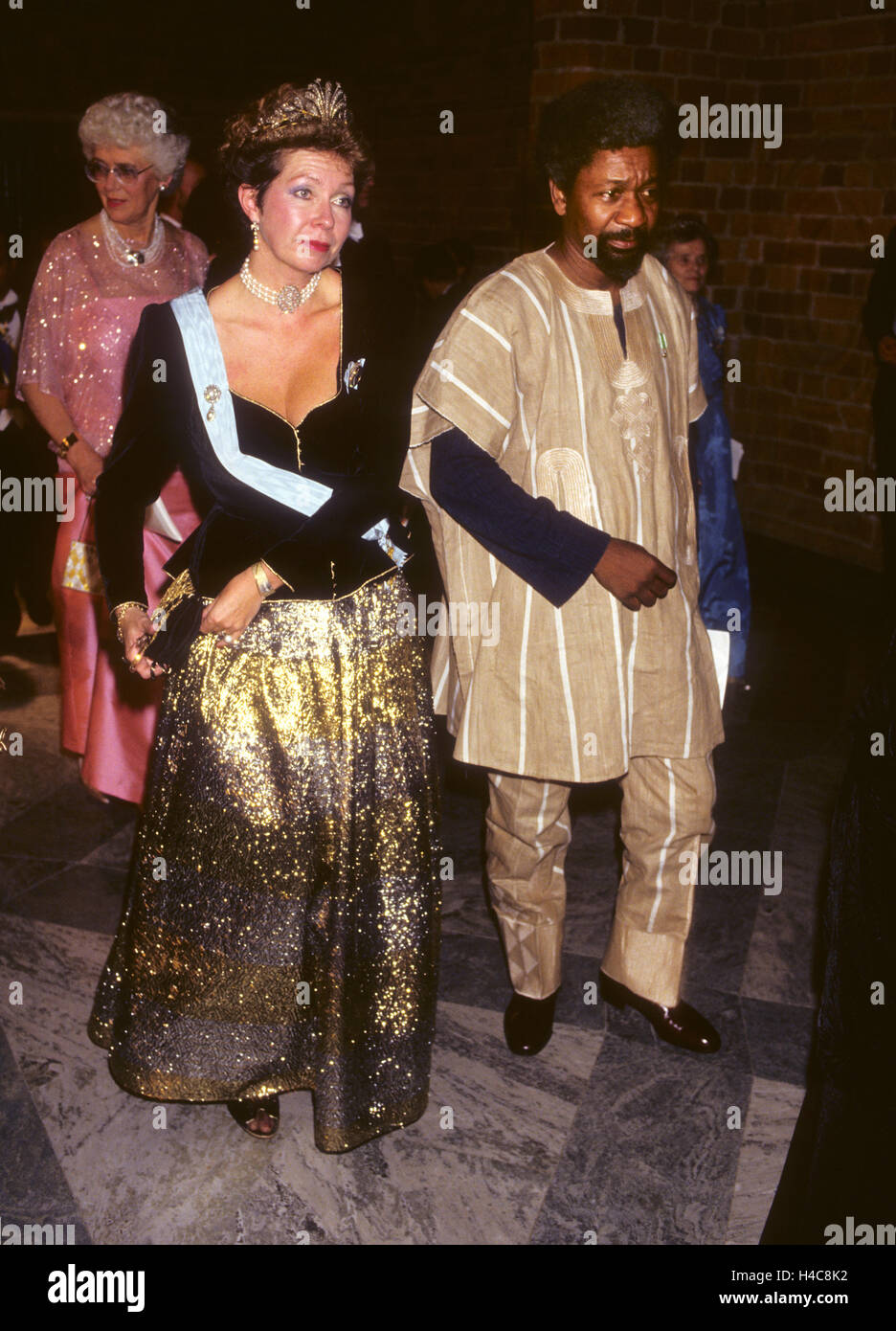 Shooting again, Wole got married In 1963 to a Nigerian woman, Olaide Idowu, that didn't last either but he had three daughters through her, Moremi, Iyetade (deceased), Peyibomi, and a second son, Ilemakin.
Seems a few failures helps us know whom we should pledge the together forever with, for Wole, he finally finds that person in Folake Doherty after two failed marriages.
Aliko Dangote GCON (born 10 April 1957)
The 62-year-old business magnate is well known as the wealthiest man in Africa with a net worth of $10.4 billion according to the Forbes list, making him the 136 richest in the world.
Aliko is regarded as the 66th most powerful person in the world according to Forbes 2018 list.
Sadly, his money, fame and power have not been able to successfully place immunity on him or shielding him from the wrenching hands of love not meant to be.
Dangote has been married twice and divorced twice.
His first marriage happened when he was in his twenties, his parent had arranged the marriage which did not last. Making a shot at love again, the business mogul made a proposal to Nafisat Yar'auda, a friend of his daughter and the daughter of the late President of Nigeria, Umaru Musa Yar Adua, but the girl said no to the proposal.
Hear Nigerians As They Are Asked If They Would Marry Aliko Dangote; 
Undeterred to find what many calls the bone of your bone and flesh of your flesh, Dangote tied the knot with Maria AD Muhammad, hitting the rock, the marriage did not last, it also ended in divorce.
Since his failure of securing his together forever, Dangote has been rumoured to be possible in a romantic relationship with the beauty queen of 2013 Sylvia Nduka. It was rumoured that Sylva added AD an initial which means Aliko Dangote after her name, but the love rumour did not also last either.
Money may be able to buy things, but true love does not seem to make the list.
Atiku Abubakar GCON (born 25 November 1946)
A politician, Philanthropist, business mogul and presidential candidate of the People's Democratic Party, PDP during the 2019 general elections.
Served as the 11th Vice President from  1999 – 2007 under the Presidency of Olusegun Obasanjo. Elected In 1998 as the governor of Governor of Adamawa state, still as the Governor of Adamawa state, he was chosen by Obasanjo as his running mate, the duo went on to emerge as the winner of the presidential election in 1999.
Emerged as the second democratically when sworn in on the 29 May 1999.
Abubakar has four wives and is the father of 28 children.
While at Idi-Iroko, Abubakar met his love a nineteen-year-old Titilayo Albert, who he secretly married in December 1971, in Lagos, because her family was initially against the union. On 26 October 1972, Titilayo gave birth to her first baby girl they named Fatima. She later gave birth to Adamu, Halima and Aminu.
In January 1979, he married Ladi Yakubu as his second wife. "I wanted to expand the Abubakar family. I felt extremely lonely as a child. I had no brother and no sister. I did not want my children to be as lonely as I was.
This is why I married more than one wife. My wives are my sisters, my friends, and my advisers and they complement one another," Abubakar has said. He has six children with Ladi: Abba, Atiku, Zainab, Ummi-Hauwa, Maryam and Rukaiyatu.
In 1983 he married his third wife, Princess Rukaiyatu, daughter of the late Lamido of Adamawa, Aliyu Musdafa. She gave birth to Aisha, Hadiza, Aliyu (named after her late father), Asmau, Mustafa, Laila and Abdulsalam. His fourth wife, Fatima Shettima, followed in 1986. Fatima gave birth to her first child Amina (Meena), Mohammed and two sets of twins Ahmed and Shehu, Zainab and Aisha then her last daughter Hafsat.
Then the shocker, Abubakar later divorced Ladi, allowing him to marry his fourth wife (the maximum permitted as a Muslim), Jennifer Iwenjiora Douglas.
Watch Atiku as he Dance 'Penalty' with his wife in Dubai; 
While Abubakar has had success with four wives, his power as a leader and national figure did not afford him the advantage to hold Ladi to himself whom he would have loved to have in his life forever.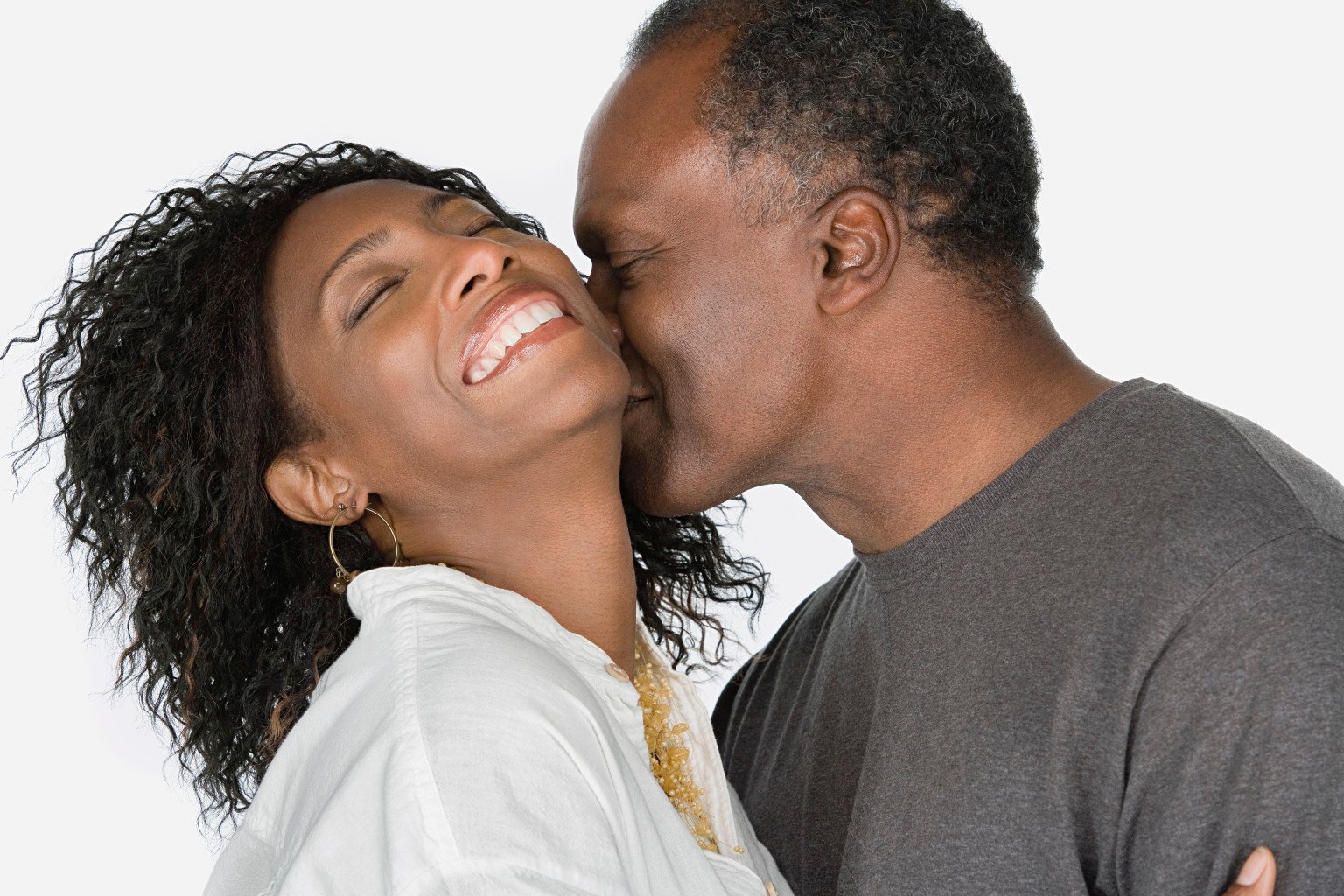 Neither stout knowledge, wealth or heightened position can give you the love that you desire, all you need to do is not to fall victim of the never meant not to be love fiasco, according to the saying of a wise lady, 'marry your friend, every other thing would fall in place.'
Leave our thoughts below…