The video of a 17 year old girl  seen struggling with her self and lying and rolling on the floor helplessly has surfaced on social media. The very disturbing video has got a lot of concerned Nigerians talking because of the reports as heard in the video.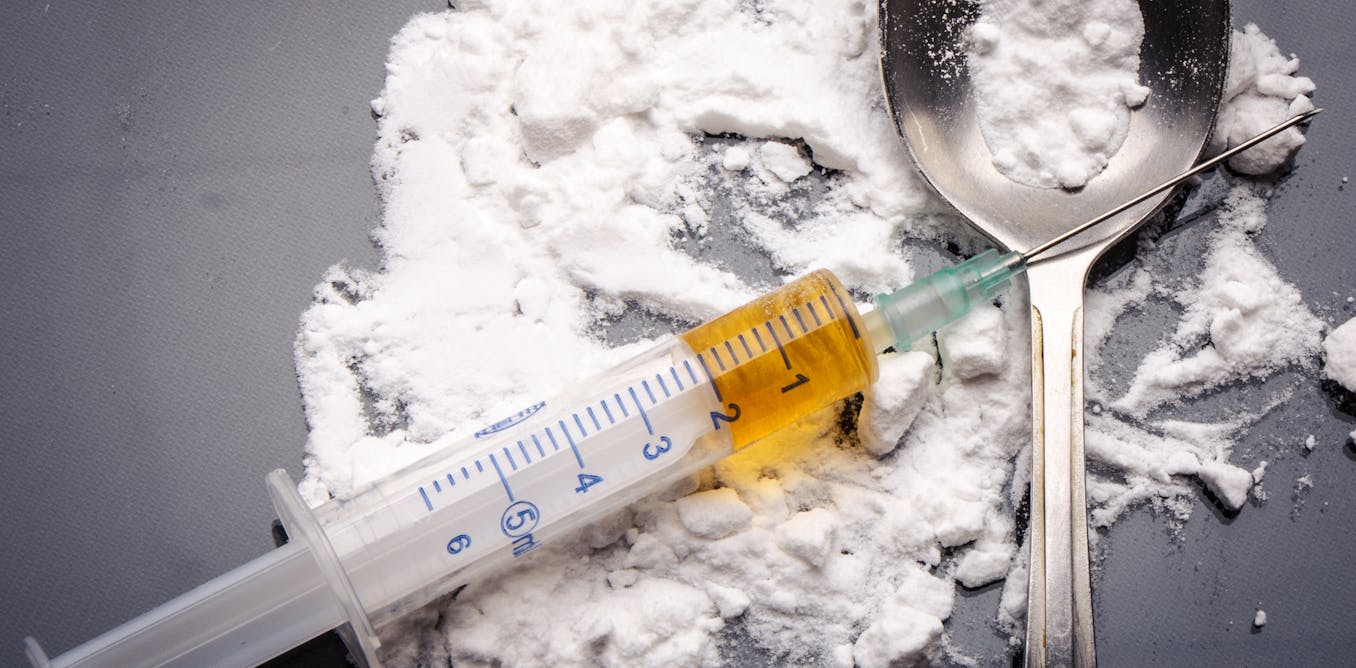 The girl was said to have paid her 15 year old friend (Favour) a visit and also took the drugs without Favour's consent. Favour said " She has done this before when she came for my brothers birthday when she took little drugs and she started misbehaving and i had to take her to her house. Today again, she came to my house, i suggested to buy her soft drink(Coke) but she declined . Before i knew it, she had already consumed the drugs she had on her and then started misbehaving."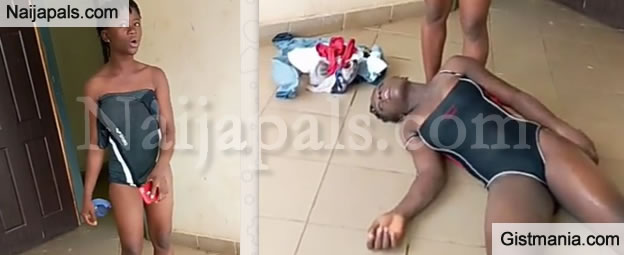 An elderly woman present at the scene advised Favour to either advise her friend to stop taking drugs or stop her from coming to her house because if anything happens to the girl, Favour will be held responsible .
See Video :
It can be recalled that few months ago, it was reported that a young lady who decided to get high on drugs was tied up in public for constituting public nuisance. According to a Facebook user James Adesina who shared the report, the lady who acted under the influence of drugs was tied up by some security guards in the area after going on rampage by damaging some properties.
Inside the viral video of the lady that was posted online, the yet to be identified lady was being made fun of by her friends at the background. The ladies were seen laughing and making gestures while they were narrating what happened to the security guards who tied her up.
It was revealed that the lady was left outside for quite sometime to get herself before she was released.
With expensive illicit drugs like cocaine and heroin out of reach for many unemployed young people, they're turning to a range of cheap options and concoctions to get high. The spreading addiction among Africa youth to cheap synthetic opioids brought in from China and India has had much press recently.
What do you think the government should do to young girls and boys who get themselves involved in hard drugs?
Please share your thoughts in the comment section below .
Source : Instagram
Images : Google