Lagos, Nigeria, is Africa's most populous metropolitan area with an estimated population of 22 million inhabitants.
It also boasts of the biggest economy of any city in Africa, housing some of the richest people on the continent, as well as a huge number of the poor.
The city of Lagos is a vibrant one which accommodates people from all spheres of life, different social and cultural backgrounds, nationalities, regions, tribes and religions. Expats on first arrival into the bustling city will most likely have their senses overwhelmed by the chaos, noise and traffic. The lifestyle in Lagos is fast-paced and, as the fastest growing city in Africa, hustle and bustle abound.
In the 2018 Economist Intelligence Unit's Global Liveability Survey, Lagos was ranked as the third worst city in the world for foreigners to live.
Political and social stability, crime rates and access to quality health care are all factors that cities are judged on. It's therefore no surprise that people moving to Lagos for the first time will have to contend with the rough life and hardship of the city.
Nevertheless, once the initial culture shock is gotten over, one would find out that there's more to Lagos than overcrowding, power cuts and traffic jams, with plenty to explore.
Despite the chaos and poverty, it can't be denied that Nigerians are a friendly people, and Lagosians are no exception. Nigerians have pride in their cultural identity and are usually eager to share information about their country and people. Although most Lagosians live in poverty and occupy the city's slum areas, there is still a thirst for life, energy and creativity that ensures locals do what they must to survive.
The streets are constantly littered with vendors selling whatever they can get their hands on. Beggars are also common and street children can hound foreigners on the assumption that they are wealthy.
When you talk of getting varieties of things to buy ranging from clothings to shoes, accessories, gadgets, electronics and any other thing one can think of, Lagos is your best bet. Shopping in Lagos is a colorful affair; whether it involves markets, malls or boutiques.
Western-type shopping malls can be found across the city and are full of local and international fashion brands. Fashion in Nigeria is a unique mix of African and Western styles, and visitors who come from other countries find it fascinating to have native clothings made by tailors.
The Ikeja City Mall, one of Nigeria's largest malls, is located on the Lagos mainland, while there are other shopping malls located in high-brow neighborhoods which include the Kingsway and Dolphin shopping centres. There are also many markets across the city, where bargaining is essential. Most seasoned hagglers will agree that starting at a third of the asking price and settling at half is the best approach.
Lagos is a cosmopolitan city and a melting pot of African, Asian and Western cultures. This is evident in the cuisine on offer in Lagos, where there are plenty of modern restaurants serving both local and international dishes. Indian, Chinese, Lebanese and West African restaurants are largely concentrated in the more affluent areas of the city, and food vendors line the streets of the commercial districts.
The traditional staples are a variety of green vegetables and stews eaten with processed cassava called fufu or yam flour better known as Amala. There are also other varieties of local Nigerian dishes sold in restaurants and roadsides by the food vendors.
One cannot talk about the affairs of Lagos city without mentioning the nightlife and entertainment in Lagos which keep the city lively and bubbling. Lagos residents use this nightlife to unwind and ease themselves of the stress of a hectic day. Art, entertainment and music form an integral part of the Lagos culture and the city has a thriving nightlife. Lagos is famous throughout West Africa for its music scene.
There are dozens of nightclubs and live music venues across the city. Western music, hip hop and traditional African bands are popular forms of entertainment and most major music studios are located in Lagos. Lagos is also the heart of Nigeria's film industry, often referred to as 'Nollywood' which is the largest film industry in Africa.
Foreigners moving to Lagos may take a while to get used to living in such a large African city, and many will find themselves living in insular expat communities behind high walls and security gates, far removed from the reality of life in Lagos. But for those eager to explore and leave the expat bubble, Lagos offers a true taste of African lifestyle and culture. Foreigners or people visiting should take the opportunity to experience all that the vibrant city has to offer.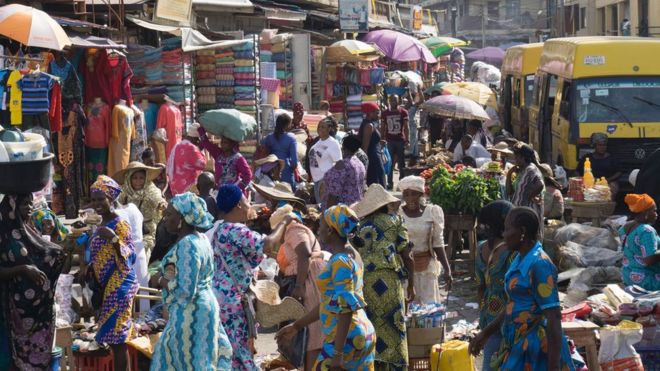 The Governor of the state, Babajide Sanwo-Olu who was elected as governor on the 9th of March, 2019 and sworn into office on May 29, 2019, clearly has even better plans for the state in terms of its social standard and development. The governor who just turned 54 today, June 25, 2019 made promises during his campaign before he was elected as governor in which some of them were tied around the social life and welfare of the state and its people.
While stating his agendas for Lagos state, he revealed his plans to improve the social standard of Lagos. He promised to create an official, two-way mechanism for interaction with the people in their respective groupings, enabled by appointed citizen engagement managers in the governor's office.
He also assured to seek the understanding of the needs of people before seeking to be understood by them and involve them in policy formulation that would ensure that they (the people) have a chance to be heard and informed. He said his administration would respond directly to the people on policy issues, taking on personal responsibility for guaranteeing that their expressed concerns are addressed.
He stated clearly that his government would create a vibrant 'Team Lagos' to engage the 22 million population in diverse ways and also institute initiatives, incentives and systems to reward lawful behavior, with swift consequences for deliberate flouting of the law.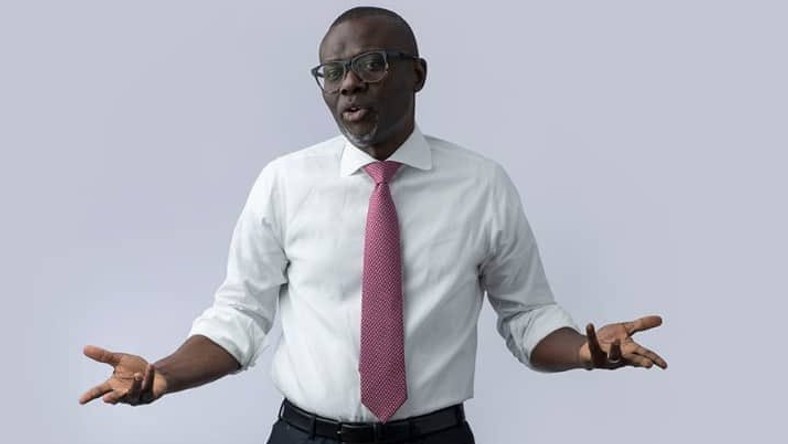 On other innovations, he promised to reduce traffic congestion by resolving key gridlock points within six months and to continuously fix all potholes and maintain the roads all year round. According to him, "Our government will also decongest traffic by connecting more communities with new link roads and bridges and provide intelligent transport systems to optimize the transport network and others."
On environment, which is one of the areas the incumbent governor, Mr. Akinwunmi Ambode allegedly fumbled that cost him the return ticket, Sanwo-Olu said his government would empower Lagos Waste Management Authority (LAWMA) to effectively drive the elimination of waste accumulation and adoption of recycling statewide.
In his words, he said, "This would harness the potential for job creation and other opportunities in waste recovery, reuse, repair, re-manufacturing and materials innovation. We will also ensure Lagos is defended from climate change risks by expanding and maintaining the linked seven channels drainage system to effectively prevent flooding."
He didn't just stop there as other sectors including the entertainment industry weren't left out. He showed keen interest in the entertainment industry which was obviously noticed in his interaction with key players in the industry during his campaign. He even hosted them to dinners and a few get-togethers. He also hosted some of the ex-bbnaija housemates in his campaign office at Ikoyi. In his speech during the get-together with the ex-housemates, he said,
"We have started a conversation with experienced practitioners in entertainment industry, with an objective to jointly come up with a general entertainment hub where talented young people can hone their skills in theatre, music, dancing and acting. We are looking at how the private sector can partner with us to build an entertainment destination where every Lagosian would be proud of.
"We are doing this to help the practitioners improve their creativity in film production, acting and entertainment generally. We hope this investment and effort would give our young people a new lease of life in terms of upgrading their skill and turning their skills to something valuable."
As governor Babajide Sanwo-Olu celebrates his birthday on June 25, 2019, we hope he remembers the great task ahead of him and doesn't forget his promises. The people of Lagos are patiently waiting on their governor as they believe he would bring a new dawn to the state, holding on to his promises and looking up to him for a better Lagos.
Well, let's hope he lives up to his words and brings the transformation he promised the people and let's see if truly he'll do better than his predecessors as we wish him a happy birthday.
Kindly share your comments in the comment section below.