A video of a Horse refusing  to leave the hall where the wedding ceremony was holding after it was used to bring in the bride and her father has been trending on social media. It was seen in the video that the horse was struggling with its commandant and did not want to leave the premises where the wedding was taking place.
See Video:
Nigerians have reacted to this trending video and here are some of the things they said :
"The horse isn't used to flash lights… I'm sure all the guests had their lights on to take pictures or videos.."
'Why bring a HORSE to a wedding? To show that the marriage will be STABLE?"
"D noise was too much for d horse, they were damn lucky it din't take off"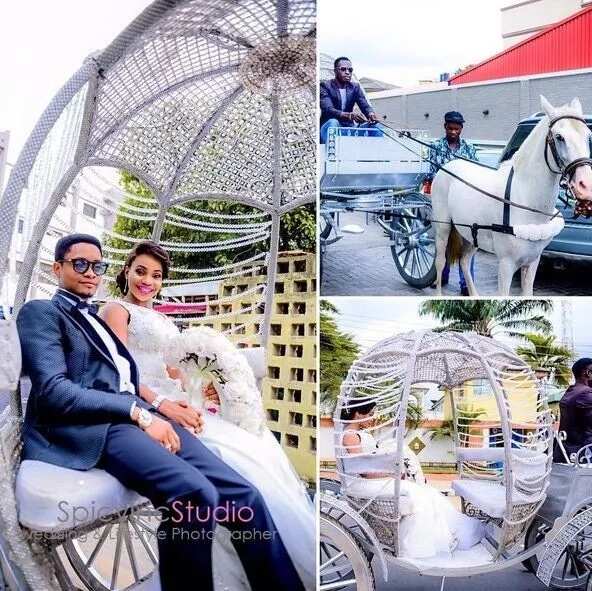 "The horse is tired of this country"
"I think the horse ? is shy ! It happens to me sometimes too ?‍♀️ I can't walk in a huge crowd! ?lol ..
"Nigerians we do too much, dem even dey play Aladin soundtrack for the background, dem don too watch film and dem wan fulfill their fantasy. Oh that's a horse horse, i am flabbergasted"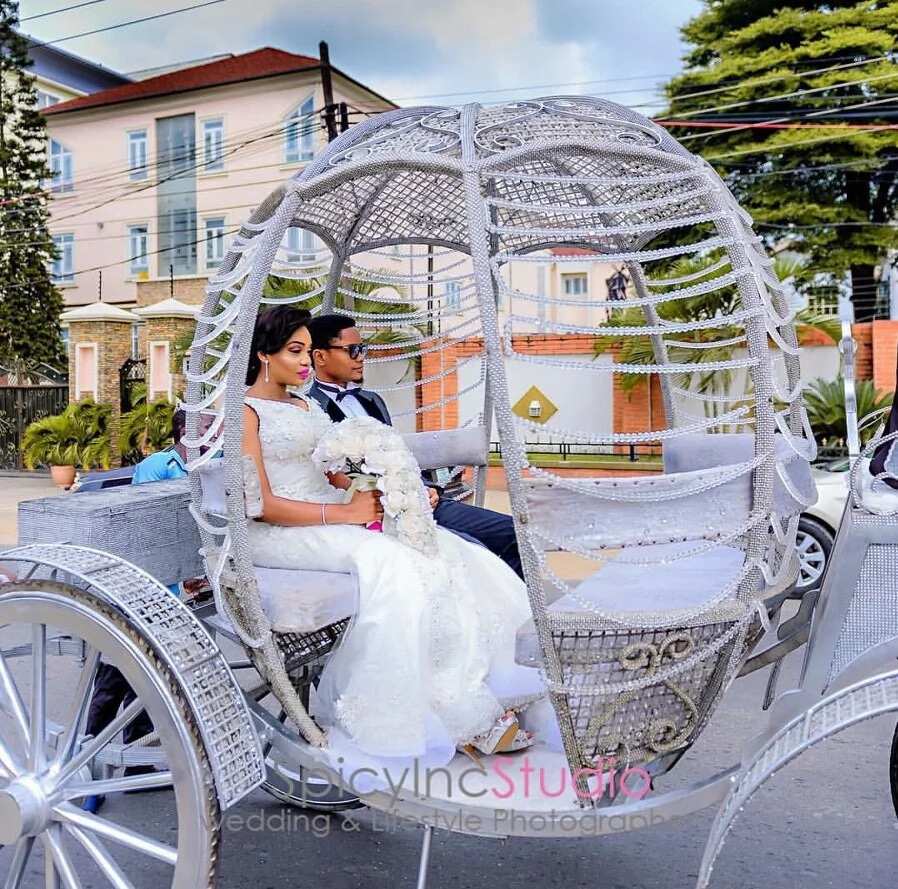 "To think one of the guests at the wedding probably quickly rush to send this video to the Internet. This life. Don't do things to impress people. Many of the people you throw expensive parties to impress don't care and will be quick to mock your downfall or disgrace."
The trend of using a horse to convey the bride to her wedding ceremony is becoming common and usual in Nigeria but it is mostly done by the elites who can afford to pay for such services. The message it passes across is to make the event look like a fairytale wedding ceremony  that portrays the story of Cinderella which usually turns out very beautiful if it is well organised.
The idea is obviously not a bad one but it looks like it needs to be handled with care to avoid such occurrence from happening at a ceremony because it can be quite embarrassing .
What would you have done in this kind of situation?
Please share your thoughts in the comment section below
Source : Instablog
Images: Google