Few days ago, Lagos state governor Babajide sanwo Olu in a bid to enforce the traffic law joined hands with the Lagos State Traffic Management Authority(LASTMA) and has been able to roll out 64 offences in the statute and the penalties.
While some offences carry various fines and imprisonment and training at Lagos State Driving Institute, there are about 20 offences that provide for the seizure of the cars, trucks, motorcycles of traffic offenders.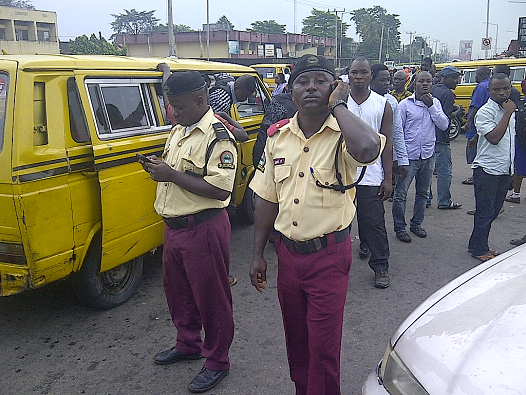 The offences which can trigger forfeiture of vehicles by offenders includes Violation of routes by commercial vehicles, disobeying traffic control, personnel, parking on the yellow line on a public highway or illegal parking, neglect of traffic directions, vehicles crossing double yellow line/center line. Also, drivers who ignore the offside rule by staying within the yellow junction box will also lose their vehicles, when arrested.
Other offences that will cause forfeiture of vehicles are: failure to yield to the right of way of a pedestrian at a Zebra crossing, failure of a slow-moving vehicle to keep to the right lane, driving in a direction prohibited by the law and neglect of traffic directions.
Overloading of a commercial vehicle will attract seizure of the vehicle as well. Also, those who park or drive on the walkway or kerbs will lose their vehicles. Bullion van driving in a direction prohibited by law will also be seized. Unlicensed Motorcyclists will also lose their bikes. Government will impound motorcycles.
The major question is how long will these rules last? Will bribe and corruption allow these rules manifest? Will LASTMA do their job regardless of whoever is behind the wheel?
According to Sanwo-Olu, there would be no sacred cow in the enforcement of the law, saying that if anyone broke traffic law and was arrested and he said he knew the governor, "tell him to call the governor to pay the money for the offence. He told them not to listen to anyone from his cabinet who might want to use his position to get someone arrested by the officers off the hook.
The laws have been made and it is expected that nobody should be above the law but does these same rules apply to uniform men e.g Soldiers, Navy, Police, Air-force? Will LASTMA stop collecting bribe from danfo drivers when they break the laws?
These are very important issues that should be looked into. Lagos state has laid down rules, put people in place to make sure these rules are enforced but will these people do their job perfectly without thinking of themselves and how much they would make on the streets of Lagos which usually is a plus to the monthly salary they collect from the government?
Even though Lagos state government has agreed to 100 per cent increase in the allowances of Lagos State Traffic Management Authority officials,there is a believe that the corruption in them will not allow them do a neat job.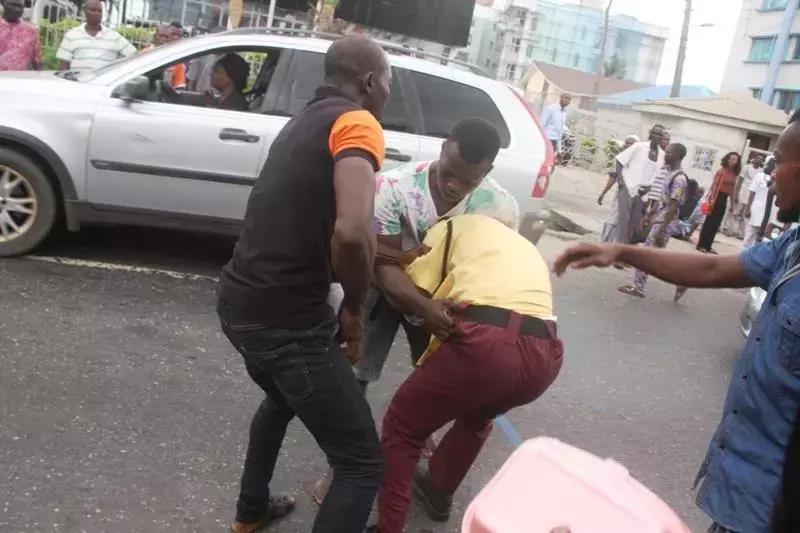 These people are used to the dirty and bribe system and it is going to require hard-work and close monitoring for them to stop. The LASTMA officials will not make the 64 rules work in Lagos because of bribery and corruption.
So many Nigerians will because of their political influence break these rules and get away with it. The people that are enjoying the Lagos of today are the ones who knows the right people that have power to make things happen. An Average man with no connection whatsoever will strictly adhere to these laws because he knows if he lands in trouble, he has to pay for it.
It can be recalled about a year ago that the Lagos State Traffic Management Authority arrested eight of its officials for collecting bribe from motorists and other corrupt practices . It was reported that the officials were attached to the Agege-Pen Cinema Office of the Agency, were caught red handed and arrested. Their names : Adebeshin Adeola, Davies Idowu, Folashade Abolade, Shittu Lanre, Akinkotu Olusoga, Olowu Saheed, Olaoye Peter and Adebola Saheed.
The duo of Adeshina and Davies had earlier arrested two Lagos painted commercial buses with registration numbers FKJ 770 XT and KRD 558 XM driven by one Olatunji Mayowa and Donatus Eze respectively at Abule Egba area of the State for seat belt violation.The actions of the drivers were in violations of the Lagos State Traffic laws, and the buses were subsequently apprehended and taken to the Agege-Pen Cinema Office of the Agency.They were caught by the Provost Marshal who arrived just when Abolade was about collecting N7,200 from Donatus Eze, while the collected marked money of N7,200 of Olatunji Mayowa was found on her after search.
Many more scenarios of LASTMA officials engaging in a dirty act with Lagos drives has emerged on the Internet and almost every Lagos driver has had at least one encounter with these people.
Even though Babajide Sanwo-Olu has warned officers of the Lagos State Traffic Management Authority to shun corruption and be civil while discharging their duties because he would not condone corruption in the agency and also advised them to be respectful when arresting an offender, will LASTMA officials working on Lagos road take to warnings? Do you think these rules can work in Lagos? Have you had an encounter with any LASTMA officer before?
Please share your thoughts in the comment section below
Images : Google