A chieftain of the National Union of Road Transport Worker, NURTW, Musiliu Akinsanya, popularly known as MC-Oluomo says that he may not have gone to school, but that he has kids in American universities.
Speaking of his life, Mc Oluomo revealed that he never believed he could become as successful as he his today;
"Yes and No," he says. When I was young, the story my mother told me was that whenever I am coming back from school my school mates will follow me home and that is where they will all eat lunch before they then disperse to go to their various homes.
Even my first wife, Alhaja Modinat Adunni Akinsanya and I met in Primary School when we were very young. Then, we would hold ourselves. She went to Methodist Primary School. I went to Afolabi Primary School. And she is still my wife till today.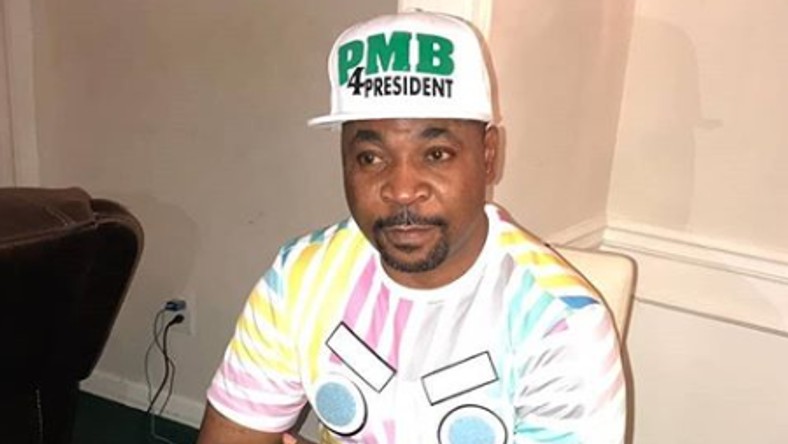 My mum used to tell me that people always gather round me, that they always wanted to stay with me, to play with me and we would play with sand. She will be selling her wares in front of the house on Oshodi Road in those days.
She said also when I was in Primary 5 in Abeokuta; my school mates also liked me then. But I never thought it will turn out this way. When I got to Primary 6, I now realized that my mum could not pay my way any longer through school, so I became a Conductor then at Adatan. They used to call it Interstate then. We would sit on the bonnet. I used to hang around those boys at that Adatan Filling Station. Once I get there a lot of boys will gather round me.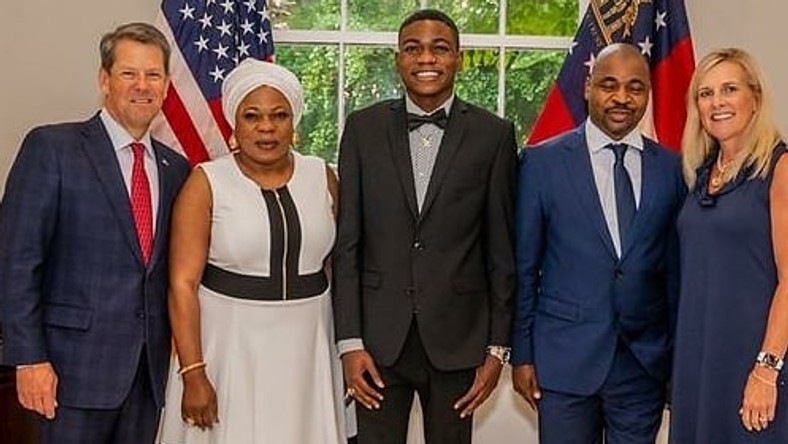 MC-Oluomo, popularly known as chief of 'agberos' in Oshodi was reacting to insults being thrown at him on Twitter.
He also said some people would call him 'agbero' openly only to beg for money from him in his inbox.
"Some people will call me agbero openly and come to my inbox to beg me for money.
"I may not go to school but I have kids in American universities. To God be the Glory," he said.
MC Oluomo and family with Governor of Atlanta Georgia.

If this is what thuggery would give a man, then how do you want to convince our youths to be responsible? ?

Ecc 10:7 I have seen servants upon horses, and princes walking as servants upon the earth.#Nigeria #BBNaija pic.twitter.com/Osz2nsF4uW

— AyeMojuba ??? (@ayemojubar) June 18, 2019
— AyeMojuba ??? (@ayemojubar) June 18, 2019
Before one can successfully make it in thuggery and hooliganism,many souls would have been lost…Thank God for education in my life now,though I realized this late,but I sha thank God,I'm sure I would be dead by now #PrayForSomoluBariga

— Afoley Martins (@Afoley454) June 18, 2019
He later said Twitter was not even friendly like Instagram because of the insults hauled at him.
One of the leaders of the National Union of Road Transport Workers (NURTW) in Lagos, Musiliu Ayinde Akinsanya, popularly known as MC Oluomo, has become the subject of discussion on Twitter Nigeria.
MC Oluomo, who is unarguably the most popular NURTW leader nationwide, shared a photo of him and his family with Governor of Georgia, Brian Kemp and his wife Marty Kemp.
He shared on Instagram: "Honorary invitation to me and my lovely son Ololade by the executive governor of Georgia USA Brain Kemp and his wife, Marty Kemp. ALHAMDULLIA"
Information Nigeria
Leave your comments below…