Age seems to lose its grip when the chemistry of love sparks itself into flames between two people who are caught up in the goosebumps of romance.
Without giving preminence to people's opinion to the choice of whom they tangle with in the together forever union, these billionaires have tied the knot with ladies pretty younger than themselves.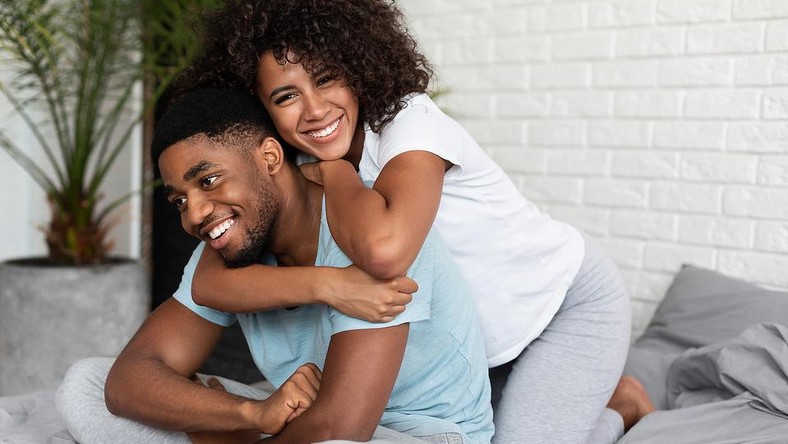 Though younger, these men have their taste spec for ladies with high social status who for some reason adds to the conglomerate of their success as a billionaire.
While some support the union between these billionaires and their young lovers, others disdain it as a union base on love for money rather than the true love they purpose.
Without hacking into the supposed conflicting reasons why these billionaires and their young love birds unite themselves in the together forever, let's check out the wealthy fellows who have tread this path.
Regina Daniels And Ned Nwoko
While the announcement of the 22-year-old Nollywood actress' marriage to his 56-year-old billionaire politician raised heightened criticism and hostile reactions, they still carried on with it.
Partaking in the heavy criticism from Nigerians, the mother of Regina was not spared.
"So the rumours are true? Did you sell your own daughter to a man of almost 60? You don't deserve to be a mother, shame on you! How do you sleep at night knowing your daughter is sleeping with her grandfather. May God have mercy on you," said a comment from one certain Feh Oyi.
Trying to exonerate herself from the drama, the mother took to her Instagram page to post; "Love rules the world", but unfortunately that did not save her from further attacks.
One Ogaga also reacting said, "why didn't you marry the old man instead of that young innocent daughter of yours? Na you fit the old man because both of you are old."
Keeping her calm, the mother has chosen a voiceless side on the matter, maintaining that she's only supporting her daughter who is in love with her billionaire politician.
Negating the claims that she is marrying him for money, Regina, posted on her social media handle – "Preparing breakfast for my hubby, I love him so much. Let haters keep hating, who is ready for a giveaway?"
The billionaire, Ned, breaking the silence, reveals the reason why he chose Regina, speaking through his social media aide.
"Alhamdulillah, Hon. Ned Nwoko is of royal blood and he is entitled to as many wives as he desires. He is no kid and knows what is best for him. Don't forget that he is a devout Moslem and he is entitled to more than a wife. He would not want to comment on Regina Daniels currently," said the aide.
"He didn't touch her when she was younger and must have decided to be very intimate with her when she clocked 21 in October of 2018. Hence the delayed marriage is to make her more mature. You can't accuse Hon. Nwoko of cradle-snatching when some northern big shots married 13-year-olds. The main thing is that the couple loves each other," he concluded.
Leaving all in a jaw-dropped surprise of rumour becomes truth, Ned Nwoko traditionally married his beloved, Regina Daniels on May 26, 2019, in Anioma, Delta state, where he hails from.
Rasaq Okoya and Sade Okoya
A Yoruba man from the South-western part of Nigeria, born into the family of Tiamiyu Ayinde Okoya in Lagos on 12 January 1940.
His pursuit of business, came from comparing his school teacher with the businessmen he knew in his days, he said; "In school, I could see my teacher in worn and often shabby clothes and at the same time, I could see the well-dressed businessmen of Dosunmu Street, the heart of business in Lagos then. It was easy for me to choose business life."
Now an acclaimed billionaire industrialist, honoured with the Aare of Lagos. He married Sade Thomas Okoya when she was in her twenties while he was in the late years of his life.
The wedding ceremony was celebrated grand style and sure stand the test of time as the couple on the 28th of April 2018, celebrated twenty years of marriage.
Recounting on the success of their marriage, sade said;
"My family has sustained me. Most especially my husband. I want him to be happy and the fact that what he has going on in Eleganza is what he lives for. The passion and drive that my husband has for the manufacturing industries in Nigeria. I just love to make my husband happy in all ways. I love my job. I think God did a total package for me. Loving your job and marriage. I thank my God for that. It is not by my doing. Loving my husband and my job has kept me going".
Their testimony proves age is no barrier to the sweetened experience two lovers can enjoy in the together forever.
Caroline Danjuma and Musa Danjuma
Musa Danjuma was born on November 4, 1954. He studied Law at the prestigious Ahmadu Bello University and further attended the Nigerian Law School, Lagos.
His lover, Caroline Danjuma was born on 26 June 1980 to a Scottish father and a Nigerian mother. She is the first of three children. She was however formerly known as Caroline Ekanem before she got married.
Carolina joined the knot with her billionaire lover when she was 25 and he was 54, the union produced three kids, one boy, two girls.
Sadly, rumours of infidelity from both quarters began to trickle in. Pictures of her husband with an unidentified woman having dinner also gave away the couple's marital problems.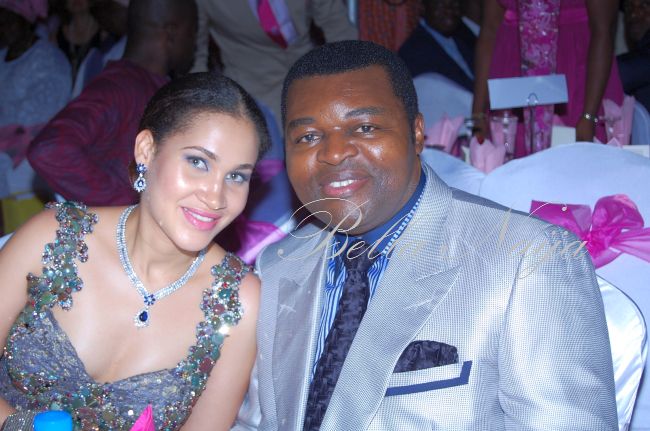 The couple by 2016, could not solve their differences as it was reported that they went their separate ways, ending in a messy divorce scandal.
Prince Sunny and Dabota Lawson Aku
While in his 50's Chief Executive Officer of Novena Majesty Furniture, joined his beloved, Dabota Lawson, an ex-beauty queen in a grandiose wedding ceremony on the 13th of December 2014.
The union of the business billionaire and the ex-beauty queen did not survive the perils of time, narrating her ordeal, Dabota said;
"I mostly regret ever getting married in 2014 (please keep all those lessons and whatever you think I got from it talk). I hate the fact that I did ! PERIOD! The only thing I did right that keeps me going was making the decisions to go through with my pregnancy and have my child. My daughter is the only thing I've done right in the world over 25 years of my life. That's how I feel."
Susan Hart and Sunny Kuku
After winning the prize of the most beautiful girl in Nigeria, (1994), Hart went on to marry Kuku, a much older man than him who is a well known medical doctor, who also co-owned Eko hospital.
Kuku has this to say about his lover;
"I want to tell you how I met my beautiful wife but I can tell you that she is my friend. She is the best thing to have happened to me. As far as I am concerned, our meeting is divine. I don't have to think about what to wear again. She does all the designs which come out nice just the way I want it."
Reacting to their marriage, Susan said;
"First of all, age is not a barrier to our marriage. I know you observed us from afar before you came to us, you will know that the age difference is nothing. We are the best of friends. My husband's humility and humbleness also make us best friends.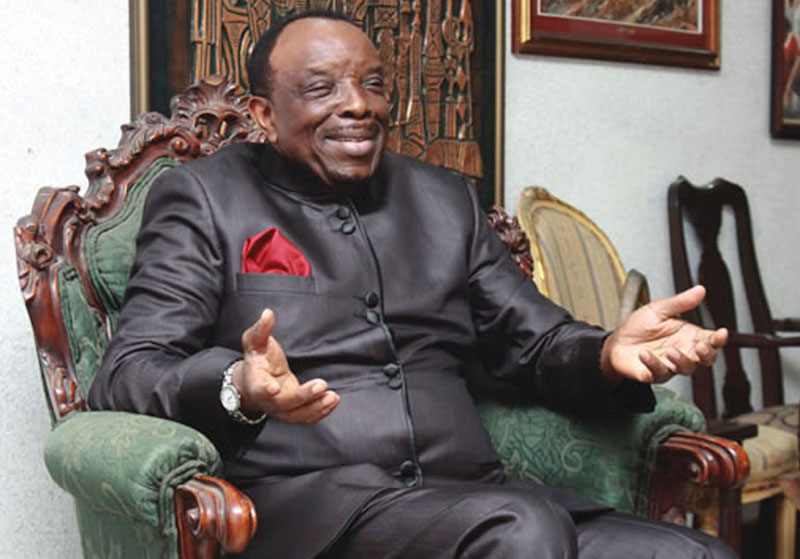 "Where I come from in Port-Harcourt, husbands are treated like kings. It's the woman that makes it work and this is why it's so hard for people to know how long we have been married. I accord him a lot of respect so he won't see himself missing anything when he gets outside. It's the woman who makes the marriage work. We have been married for a couple of years now and I am still enjoying it like yesterday and he makes me really happy. I have a son for him who is over 10 years old".
Their love still blooms.
While some had a happy ending, some could not survive the test of time. If you must make the choice of a life partner, marry your friend.
Leave your comments below…