Nothing brightens the smile of a parent like the satisfaction derived from successfully raising her child from infant to adulthood, watching the kid now take on life with vigour, wisdom and astute perception.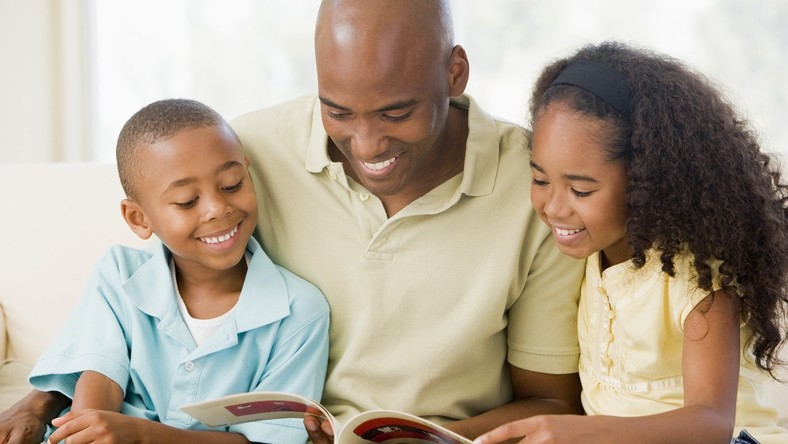 Respect and honour are accorded the parent who trains and watches a child grow from their dependent arm to taking life as a free adult who now makes a distinct decision for their life.
An adult is a grown child, whose childhood experience informs her perspective, opinions and beliefs about life, people, religion and culture.
If raised with love, beauty, a grateful spirit, loyalty, a passionate and compassionate spirit, graceful heart, the kid tends to grow her world around this character, but if nurtured under the severe, unpleasant condition of force, hatred, lies, disloyalty, abuse and constant fights, the child grows to believe the world only bows to power and oppression.
With these heavy responsibilities of raising a child, it is believed that parenting is made for two, primarily married couples, who by agreement bear their own children or adopt children to raise, who would bore their name.
While no one decisively makes the choice to raise children alone, divorce, death of one of the couple and separation lead to one party taking the responsibility of raising the child as a single parent.
Most are well acquainted with single mothers, but a single father seems to be far from grasp because they are far less common than single moms, constituting 16% of single-parent families.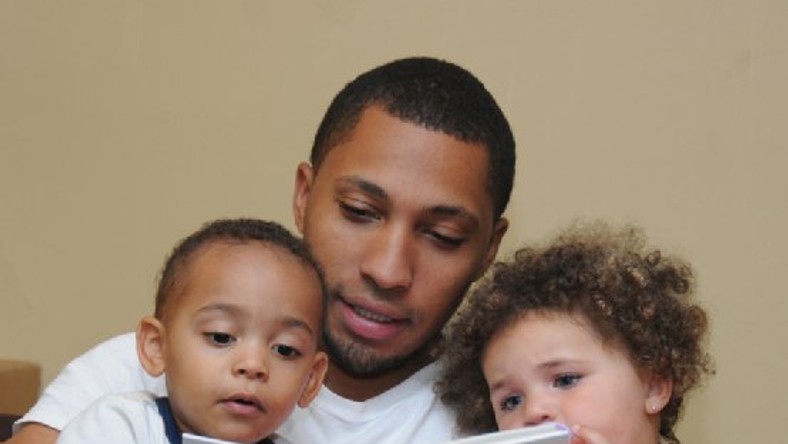 Despite the few numbers, the impact of single fatherhood cannot be overemphasised, while some are doing well, others are struggling to merge being a man with changing diapers and doing the other homely things that the mother would have done if she was around and available.
Single fathers have their stories mostly buried beneath the sands as they are rarely appreciated nor recognised to be doing a good job as a single parent.
As shadows cast a fake representation of the real image, so is the case of single fathers, while some describe them as heroes, others see them as failures who cannot manage a family, and by extension cannot raise a noble child fit for the society.
Becoming a championship father as a single dad is not a mirage, as the testimony of some have proven that a single father can make beauty out of the ugly situation of single parenting especially as a man.
It is wrongly believed that only a mother can relate in care, love and embrace her kids in a warm embrace and lending a helping hand, but the opportunity of single fatherhood has afforded most men the privilege to show that they can be as loving and caring as their counterpart.
One of the beauties of single fatherhood is the brokenness the man now experiences, shouldering the enormous responsibility of loving, caring, nurturing and protecting his child or children against the world.
An anonymous single father shares his own love story;
"I was never married to my daughter's mom, and honestly, before my daughter was born I was one selfish son of a gun. I was always looking out for number one and left a path of destruction in many areas of my life. Then I became a dad.
"Granted, it wasn't an ideal situation between my daughter's mother and me, but I was determined not to let that hinder my ability to open my heart to the new role I had just stepped into. I seized the opportunity with both hands and although there were plenty of learning curves along the way."
"I still stand in awe at how a beautiful baby girl could melt the heart of such a tough guy.
"Whether we are married or single, there will always be someone or something vying for our children's hearts but we must be the one protecting their hearts. Perhaps you have the blessing of tucking your kids in and kissing them goodnight every night.
"Please don't ever take that for granted. I know plenty of dads (myself included) who would love to be able to do that. Or maybe you are parenting from a long distance or with minimal time. You can still make the effort and find ways to show your son or daughter how much you love them.
Watch Single Dad Testimony; 
"I know one single father whose children live in another state and he has very little time with them. Yet he persistently sends them emails and letters, despite almost never receiving a reply.
"He hopes one day his children will look back and see that their dad never stopped loving them, no matter what. You may be on either end of the spectrum, or somewhere in between. The point is to grab those moments when they arise because we can never stop loving on our kids."
Men can also create the bliss of love that their kids would never forget.
Aside the beauty of being able to love their child, single dad have a strong capacity to coach and instruct their kids in perfect discipline, raising them with not just a loving and caring heart but also with firm moral that by extension makes them whole as a decent person.
Many single fathers have swallowed the bitter hatred they had with their partner whom noncontrollable circumstances have kept them apart from each other, by speaking well of the mothers to their kids.
The best way a child learns is by what he sees, to help model greatness, beauty, grace and wisdom to their kids, single dads have taken to speaking well of the mothers of their kids.
A single dad said; "I've been on the receiving end of multiple attacks and verbal assaults, and I admit I often fell short on how I responded during those moments, especially in the early years. But today is completely different. My daughter regularly hears me build up her mom and if I don't have something nice to say about Mom at the time, then I don't say anything at all. I've had to take the back seat in many compromises, but it's also been returned to me along the way too.
"Bottom line, when we teach our children to love and honour their mother (and others) through our own actions and words, we are setting a huge example. We're showing our sons how a man is to treat a woman, and demonstrating for our daughters how they should expect to be treated, and that they are worthy of being treated right.
"And as you probably know, this applies to multiple areas of life, such as the way we manage our finances and our homes, or how we handle adversity. Fathers who are strong, positive role models help to build strong and confident sons and daughters. We can't let storms defeat us. Our children need us to press forward."
While all of these tales and accomplishes of single fatherhood, it all speaks volume of its beauty, but then a study has this to say about the woes of single fathering;
"Our research highlights that single fathers have higher mortality, and demonstrates the need for public health policies to help identify and support these men," said lead author Maria Chiu, a scientist at the University of Toronto.
"We did find that single fathers tended to have unhealthier lifestyles," which could include a poor diet, lack of exercise, or excessive drinking, she said."
Amongst the several burdens that come with bearing a child alone, single fathers are predicted to have higher chances of dying early than a single mom.
Being a single dad is beautiful and in some cases, it is not anyone's fault, but for your child and for your life, find a woman to help build your kid and you.
The balance your child would enjoy being raised by both parent should be your concern, even if not the original mother, find someone else whom you know can help.
Leave your thoughts below and don't forget to like and share.