There are some habitual characteristics that would make you stand out from other men and very attractive to women. When women constantly ignores you due to some of the character you portray, then have it in mind that you need to change your tactics and try something different. So, if you have just one, you can  catch a woman's attention. (Note…It's not to woo her but to catch her attention). See this as the worms in a fishing hook. If a fishing hook is bland, no fish will be drawn to it. It might try to seek out fish for itself but the right fish will never swim near. Your wooing secrets should grant you access to having the boldness to talk to any woman of your choice. But these characteristics will prepare them for you. Are you ready? Get your pen.
1.Happy/ men: Happiness is infectious they say, and trust me when i say, no women would want to settle in on a grumpy man. It is encouraging to be happy and smile always, if this is too hard, maybe you get a consoler or people that would would improve your mental state by encouraging you to be better. So, find happiness with what you do and in life generally

2. Men With Facial Hair: This sort of men are known as the beard gangs and interestingly they still have women who falls heads over heals in love with them. In the days of old, beards and moustaches have always captured the heart of women and will forever do. Many believe they want a clean shaven man, but trust me, a bit of air will give you more chance than your other friends.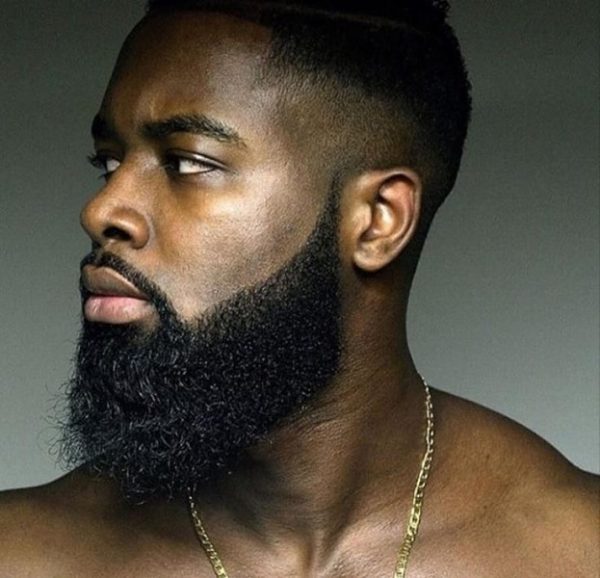 3. Provider: Nothing is as attractive to a woman as a man who is  known to make provision for food and the rest. It has always been like this since the beginning of time. Women in those days found hunters attractive because they go out into the bush and send games to their house. So, you don't need to lavish your money. Stay woke. Instead, be creative in your giving. It can be sharing your bottle of drinks with someone or even allowing someone take your bottle of drinks. If the lady you desire is there, be mild about the way you do. This is not the section of wooing but do it at a time you know you have her attention. Then, pretend to do it in secret. Your 'humility' will go a long way.
4. Volunteer: I mean, help out in some certain things like going to the groceries store, be there for  them, and most importantly be ready to assist with whatever she might want you to do for her. Just be ready to work. Enjoy your work while you are at it. It'd make you very attractive.
5. Men Who Love Kids and Babies: If you are ready to settle down, you must prepare your self to be a kid's man. If this seem as a daunting task for you, then,  You are not for marriage. Because true is most women are drawn to someone that can easily handle a child. If you have finally taken the best drink in the world and want to talk to your crush, don't go to her directly. Make a child laugh around her or help out. That hardened heart and face will be melted. Please, don't let them deceive you. You must be of a tender heart to show that kind of love. But if the girl is an alphamale and have been treating you like a baby to her. Don't use a child, use a teenager and correct them in a firm but loving way. This will show how much you can both be firm and nice at the same time.


6. Comedian In The Making: Women warm up to guys that can make them laugh. Spontaneity should be something you should favour. And you don't need to be abusive or rude to get what you want to do.
Savagery is interesting as long as it's isn't at the expense of another person's mental health. First thing first, some women always have a reason to be angry, rude, or sad. You don't want their mood to rub off on you. So, instead of trying to make her happy, make yourself happy. Even she hisses at your joke, talk to yourself. Are you crazy? I don't know but a bit of craziness helps.

7, Friends and Groups: It's just one thing that still beats the imagination. Next time, you see people walking by, notice how hard it is to pick the ugliest or dullest. The reason is that groups have vibes on that own. Being with group, just let them assume you're a social animal. Don't worry, she's not thinking about you. But being among a group and throwing glances at her does a better job than when you're in a corner drinking your drink by yourself.
The former would make you look like a playboy (It will now be up to use that and prove you're a normal guy). The latter might make her assume you're one sardonic, serial killer ( well not every time. But you understand what you mean)


8. Strong Men: According to menvocate.com, most ladies are attracted to strong man, especially if the guy seems like a gentle man. Now to get her attention better, pretend to be serious. You grab. Be deep in thought! Let her see you as someone that has something else in mind better than them.

9. Singer: Some girls can fight this but you can melt a woman's heart if you have a spice of Johnny Drille's sweet smoothness, the gruffiness of Adekunle Gold or Dare Art Alade or the pitch of Wizkid. All you need to do is to be engrossed with what you do. Many of them wil prove strong head. When you see the one you love, don't fight the urge to do what you love around them. You might want to show them how good you're with other thing. But their main attraction to you is the song..

10. Boldness: This is something that you enjoy in thugs. You always wonder why some professionals end up with thugs. Those guys are bold. They will say it straight and clear. This same trait is seen in pick-up artists and alphamales. They tend to say what they want regardless. So, if you're shy like me, do this: look for one thing to be bold about. And always look for a situation to discuss it. This will spread like a virus to other aspects of your life.
What are your thoughts on this? Kindly leave a comment and don't forget to share