A lot of Nigerians have this belief that hiring a private jet is a luxury affordable only to the super rich folks, politicians, celebrities and elites alike, but the truth is that regular folks can charter a private jet and enjoy the same luxury as the super rich.
In this post we will show you how you can charter a cheap private jet in Nigeria and also address questions that have been bugging you such as the cost of renting a private jet, private jet companies in major Nigerian cities like Abuja, Lagos and Port Harcourt and also the cost of hiring a private jet from Lagos to Abuja, Etc.
Important Information About Private Jet Charter In Nigeria
Truth be told, paying between $3,000 – $5,000 US dollars for one hour is not cheap, however there are a lot of Nigerians that prefer to fly a Private Jet for different reasons, but whatever the reason is, flying a private jet is not all that expensive as you will soon find out.
Before deciding to charter a private jet, listed below are some quick facts that you should know:
1.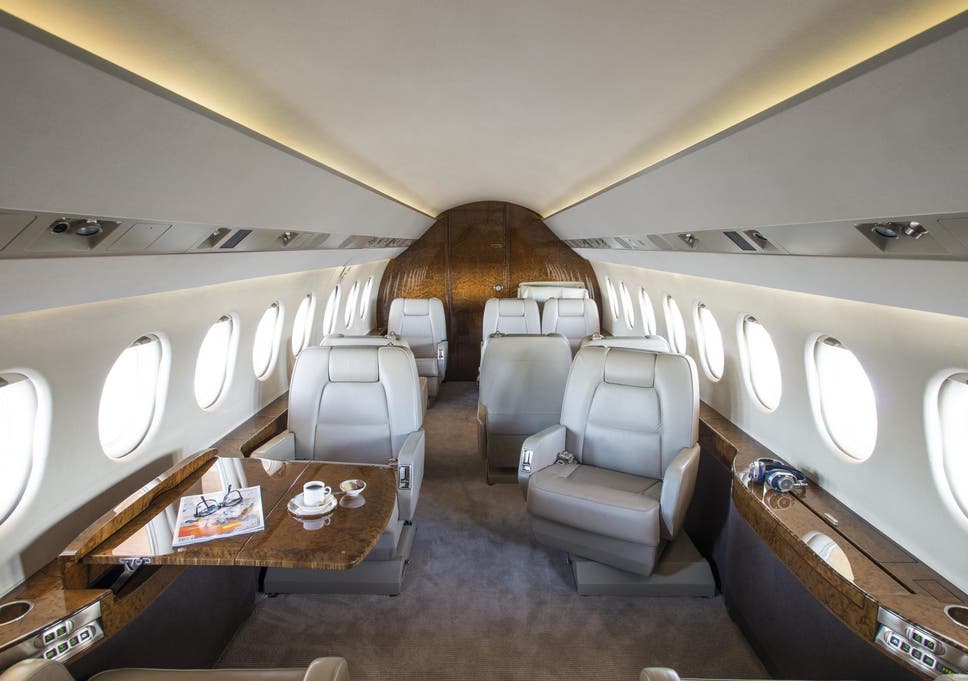 The cost of hiring or renting a private jet is not always the same like the cost of boarding a bus, there are different factors to consider such as: the number of hours you want to charter the jet (it's usually calculated in hours), the type of jet you plan to hire (light or heavy jet) Etc.
2.
You can also charter a private jet to other countries from Nigeria, some Nigerian jet companies charter planes from Nigeria to different countries in the world located in Africa, Asia, the Caribbean, Europe, America and the Middle East.
3.
It's imperative that you patronize private jet charter companies that have new jets and also those that are commercially licensed and certified to fly by the Nigerian Corporate Civil Aviation Authority of Nigeria (NCAA).
4.
Most of the top private jet charter companies in Nigeria manage different aircraft's and would adjust in other to meet your budget.
5.
Private jets have different sizes and hence different passenger carrying ability, for example there are 6-8 seater jets that can carry the maximum of 8 people, also the 9-19 seater and the 9-24 seater private jets, some of the popular private jets used for charter in Nigeria include the B*mbardier, Challenger 605, Hawker 800XP/ Beechcraft, Dassault Falcon, Cessna, Embraer Legacy 600 650, Falcon 900DX Etc.
6.
Normally the preferred currency for payment of private jet charter in Nigeria is the US Dollars, however you can also pay in Naira. Usually payments are made via VISA debit and credit cards, MasterCard, Bank drafts/deposit Etc.
7.
You will not be needing your International passport while flying to cities in Nigeria, but you should have other forms of identification such as ID card Etc because you will be asked to identify yourself at the check point.
(a) You also fly with your pet as long as you have your pet's documentation.
(b) Some of the jet charter companies in Nigeria include: ExecuJet, Mudita, Stargatejets Etc.
8.
Most private jet companies in Nigeria charge between $3000 – $5000 per hour for charter.
How To Charter A Cheap Private Jet?
There are some factors that may increase or decrease the cost, it takes about 45mins – 1hr to travel between most Nigerian cities, currently it costs from $3,000 and above to charter a private jet for one hour in Nigeria, $3,000 is approximately ₦1.1 Million Naira, however an alternative way to be able to afford a private jet charter is to divide the charter fee among the passengers or friends planning to embark for the trip.
For example a $3,000 an hour private jet charter can be split among 13 friends planning to travel to the same destination, leaving each passenger with $230 bill (₦83,000) to pay, what this means is that you can pay just ₦83,000 to experience what it feels like to fly in a private jet.
Meanwhile, sometime last year Nigerian comedian and actor, Basketmouth threw a shade at fellow celebrities who love to flaunt a certain lifestyle on social media. This he did by posing in a private jet and posting the picture on his Instagram page. He claims it felt so good portraying a life of bliss when he really doesn't live that way. Read his post below.
"I was so tempted to use the caption 'Living the life' or 'Thank you God' or 'Hard work pays'… but then….who am I lying to? Wey I know say I fly local. 
I just really wanted to see how easy it was to take such pictures to look more successful, and surprisingly, its not that hard….. Just saying.
#TheGrassIsAlwaysGreenerOnSocialMedia"
..
Kindly share your thought in the comment box below…
.
.
Part Source: hotvibesmedia.com.ng