An excited Nigerian mother of twins who identifies as Chidinma Offor welcomed her quadruplets with her husband, Poco Obiajulu Okafor. The mother of 6, did an adorable photo shoot which has gotten everyone on social media space awwwing.
According to unclesuru, An Anambra based media personality popularly known as, Gwen Divy Ifeson, who shared the photo of the beautiful family on her social media page with the caption; "This is a wow, this is the blessed and happy family of Mr and Mrs Poco Obiajulu Okafor. First was Twins, Second was Quadruplet. God is wonderful."
The adorable photo has made rounds on social media as many Nigerian women looking for the fruit of the womb tapped into her blessing as they were all typing amen in response to her post. See beautiful photos below;
In related news, a Nigerian couple just recently welcomed a set of quadruplets after waiting for a whooping seven years to have kids of their own. It was gathered that the new mother Mrs Manji Sebatian Pyokalam and her husband Sebastian, who are both from the Jos South local government area of Plateau state, have been in search of a child after being married for seven years without any issues.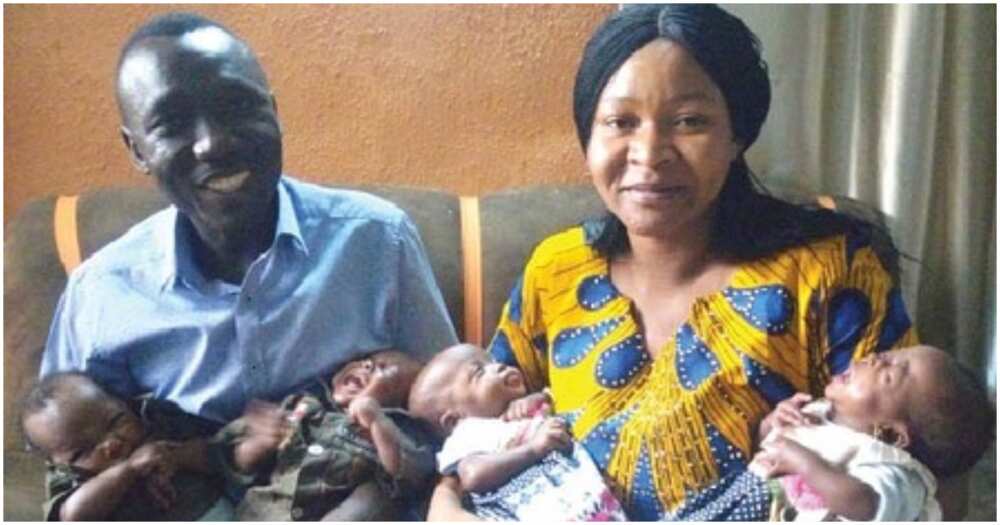 However, things took a turn for the good when Mrs Pyokalam was blessed with the fruit of the womb in 2018. After relaying the good news to her husband, the two set out to the hospital to carry out a scan to ascertain the pregnancy news. To their utter surprise, the scan results revealed that they would be having not just one baby, but a set of quadruplets.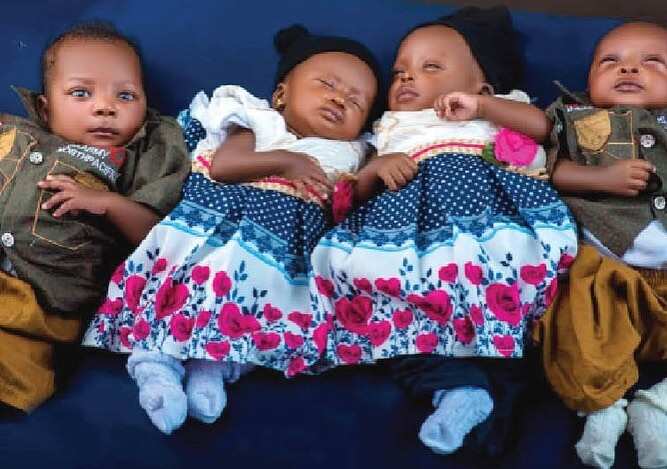 The couple welcomed their bundles of joy, two boys and girls. Reports claim that the new mother who works with the state government is the first to give birth to quadruplets in Jos.  "There are records of twins in my mother's family, but I am the first to have quadruplets in our family and even in the state.
The pregnancy was quite peaceful and stress free, but it made me eat heavily." the new mum said. The new dad Mr. Pyokalam Jibrin, who is a businessman and part-time lecturer at the College of Health, Zawan, is overjoyed at becoming a father after waiting for several years.
What are your thoughts on this? Kindly leave a comment and don't forget to share