In our previous posts, we went through a list of the richest Hausa men and that of Yoruba men in Nigeria. In this post, we are going to take it straight another major ethnic groups in Nigeria. The Igbo people are one of the three largest ethnic groups in Nigeria. The Yoruba and the Hausas fill up the remaining two voids.
The Igbos are widely known for their business-oriented mindset. Thus, they can be said to be the most industrious ethnic groups in Nigeria. As a result, they have produced a lot of wealthy men. So, let`s take a look at the richest Igbo men in Nigeria.
5. Pascal Dozie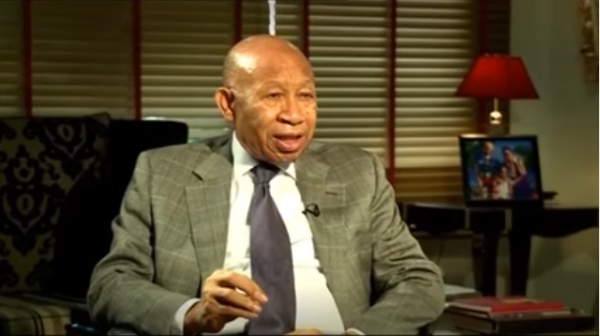 Pascal Dozie is an indigene of Imo state and a graduate of Economics in City University in the UK. Afterward, he served an official purpose in the National Economic Development Office. Later, he returned to Nigeria in 1972 to start his own enterprise.
His firm, Pascal's enterprise –African Development Consulting Group Limited is aimed at carrying out international and domestic purposes as a consultant firm. As a result of his firm, Pascal Dozie is estimated to be worth $1.1 billion.
4. Chief Cletus Ibeto
Born on the 6th of November 1952 in Nnewi in Anambra, Chief Cletus Ibeto is a businessman and a politician. He began his journey into the business world as a motor part dealer.
He founded the Cletus Ibeto Group, one of the two leading conglomerates in the Eastern part of Nigeria. Cletus Ibeto is currently worth an estimated $3.7 billion. Lastly, he is the mentor of Innocent Chukwuma of Innoson Motors.
3. Tony Elumelu
Tony Elumelu is one of the richest and highly influential Igbo men in Nigeria. Formerly, he used to be the Chief Executive Officer of UBA before starting his own company, Heir Holdings. Also, he is the chairman of Transcorp and the owner of the Tony Elumelu Foundation.
His foundation has helped in empowering thousands of entrepreneurs across Africa. In addition, he is into real estate, financial services, agribusiness, energy, hospitality, and even the healthcare sector. His net worth is estimated to be very close to $1.4 billion.
2. Arthur Eze
Arthur Eze studied Chemical and Mechanical Engineering at the California State University, Long Beach and graduated in 1978. He is currently worth around $5.8 billion according to Forbes.
He is into the Oil and Gas Sector, and is the founder of Atlas Oranto Petroleum. His company was founded in 1991, and has a presence in Nigeria, Guinea, Liberia, and the Gambia. Also, he is regarded as a godfather in Anambra politics.
1. Orji Uzor Kalu
Orji Uzor Kalu is considered by some people as the richest man in Igbo land. He ventured into the business world in his late teens and started growing from there. Some people consider him violent due to his behavior in his university days.
He was held guilty of leading several violent protests staged by students. He is the owner of SLOK group has interests in different areas and sectors in the country. Also, he owns the Sun newspapers, the new telegraph e.t.c.