According to sources, Nigeria has 770 billionaires whose wealth is valued above 1.98 billion Naira each. Furthermore, this has been like that despite the fall of the naira and a nosedive in the prices of crude oil. I don't know about you but that sounds very impressive to me. In comparison to our last post where we went through a list of Richest Igbo men in Nigeria, we are going to be through a list of richest Yoruba men.
1. Mike Adenuga
Mike Adenuga is currently the richest Yoruba man in Nigeria. He is a successful businessman and the owner of one of Nigeria largest Telecommunication Company, GLO. Also, he is the CEO of Conoil with several oil blocks in the country.
Mike Adenuga is currently 65 years old and he is happily married with 7 children with a net worth of $5.8 billion.
2. Femi Otedola
As the son of former governor of Lagos state, Femi Otedola made his fortune from a variety of business ventures. Born, on October 4, 1962, he is currently worth over 1.61 billion dollars.
He is a shareholder of forte oil with a 78% stake. Also, he is into real estate, shipping, and finance. He is a successful businessman and a philanthropist.
3. Jimoh Ibrahim
Jimoh Ibrahim is a politician, a lawyer, business tycoon, and a philanthropist. He is the current Chairman and CEO of Global Fleet Company a Nigerian based company with interest in Neighboring West African countries. As a matter of fact, Jimoh Ibrahim has been active in the industry from 2003 to date. Lastly, his net worth is $900 million and he is always passionate about success.
4. Tunde Folawiyo
Tunde Folawiyo is the managing director of the YinkaFolawiyo Group, a conglomerate with interests in energy, agriculture, shipping, real estate, and engineering. Thanks to the mentorship of his father, Tunde Folawiyo has been very successful in the business world. He is estimated to be worth $650 million USD.
5. Oba Otudeko
Oba Otudeko is the founder and Chairman of Honey Well group – a household brand in Nigeria. Also, he is the chairman of FBN holdings and one of the richest Yoruba men in Nigeria. In addition, Oba Otudeko also has interest in real estate. His estimated worth is 650 million dollars.
6. Dele Fajemirokun
Dele Fajemirokun popularly known as Chief Dele is the founder and Chairman of Honey Well group – a household brand in Nigeria. Also, he is the Chairman of AIICO Insurance Nigeria Plc, Xerox HS (Nigeria) Limited, Kings Guards Limited, Logic Sciences Limited, Spar Aerospace, GS Telecom, etc. Dele Fajemirokun Net worth is $550 million.
7. Prince Samuel Adedoyin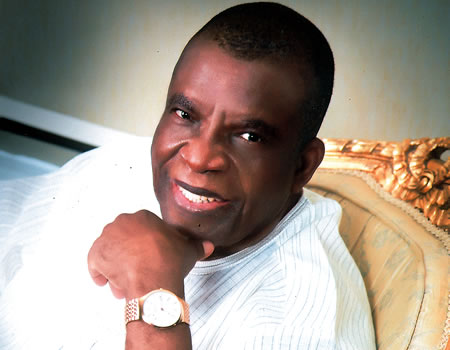 Prince Samuel Adedoyin is the founder and CEO of Doyin group of companies. His business revolves around real estate, manufacturing, banking, and the hospitality industry.
8. Chief Ade Ojo
Chief Ade Ojo is another Yoruba businessman. He is the founder of Elizade University in Ondo state. In addition, he is a Board member of Custodian and Allied Insurance Plc, FCMB Plc, Ecobank Plc, Toyota Nigeria Limited, etc.