Looks matter, but it's not everything. Find out what those 12 things are that all guys desire and like in a girl besides her appearance to fall for her. Appearances play a big part in physical attraction. Your looks are almost always one of the first things a guy would notice about you. Well, of course, some guys would even claim that they look at a girl's face, boobs and butt before they look for anything else. If you've got a great physique and looks to match, you'll definitely get any guy's attention. But here's the thing, your looks could get a guy's attention for a few seconds, but that's all the advantage you can get with appearances!
So what do guys like in a girl's appearance? A love website went under the covers into the world of men, and told us more about what really turns men on when they see a woman. Find out what men find attractive in women, truthfully! So what do you think guys like in a girl more than anything else? On a poll conducted on Lovepanky.com, we found a few obvious answers and a few strange answers about what men find attractive in women. Check it out! It has been summarized just for your perusal.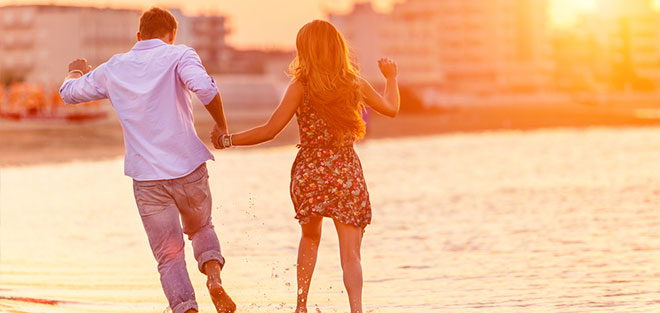 Things guys notice in a girl beyond looks
If you want a catch a guy's eye beyond just mere appearances, and get him interested in you even though there are several girls around you, all you need to focus on are the little things that always draws a guy. If you play your cards right, you'd be able to grab any guy's attention and get him to notice you within seconds, and make him fall for you in minutes! You don't really need to focus a lot on appearances, but then again, having a great body and a cute face will only make the game of attracting guys a lot easier for you.  But beyond physical attraction, keep these girl traits in mind. As long as you use these things to your advantage, you'll surely catch all the eyes you want to catch in no time!
What do guys and girls notice on a date?
Now these preferences may reflect what guys notice in girls all the time. But what about on a date? What do guys notice most? And what do girls notice and overlook in a guy? These facts by these experts should help you there.
So what do guys like in a girl, really?
Do you think they reflect your preference, or do you believe some guys are just wrong in the head? But all said and done, the poll does reflect the preferences of most men, and we'll just have to live with that.  But ears and nose too, guys, seriously? We're confused because we just added those for fun! Perhaps, a few people do love ears, or someone other than us does have a sense of humor too when it comes to figuring out what men find attractive in women! Rounding it all up though, what do guys like in a girl physically? The poll seems to have revealed the obvious.
Men love breasts, butt and legs.
And all three are just too close to name a clear winner though! So clearly, what do guys like in a girl's appearance? Perhaps, it's to each his own. Or perhaps, no one really knows what men find attractive in women. Or just maybe, girls are just so cute as a button that guys like just about everything in a girl!
Liked what you just read?