Here is a fact I believe to be 90% true: before marriage, the moment a man feels totally comfortable and content with you, you have totally lost him. I recently read a babe's rant about how her friend's boyfriend of 18 years got married to someone else. Yes, the guy may be callous (though we do not know his side of the story) but the babe also has her share of the blame because after 18 years of dating or courting (a typical Naija man), I am certain they have covered all the chapters in the textbook called 'see finish' and now, for him, it's on to the next big or challenging stage/phase of life.
It is important you let him have the 'tip' just as most guys say. Granting him access to the full subscription while unmarried hardly gets us the happy ending we ladies usually crave for. It is okay to let your man know you can cook, clean, pray, stand by him and even get 'acrobatic' when the mood comes but the point is to let him only have a taste so he can realise the benefits of having you as a wife and not just a girlfriend. Here are a couple of tips to help avoid the 'see finish' level: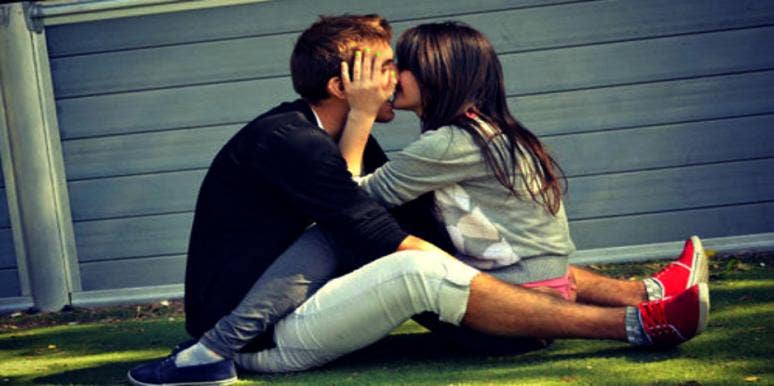 #1. About outings, don't follow him about like a puppy. If he wants your company, he would ask so, whenever he wants to go out or if he is planning any fun activity, do not invite you or assume you are invited. Get his verbal invitation.
#2. About cohabiting, I don't think it's a good idea. He will put a ring on it if he wants you living with him so, do not move in with him or change your town/state of residence just to be with him. You should never abandon friends/family or alter your goals or life plan just to pursue any relationship.
#3. About proposals, you need to understand you can't force him to propose. If a man sees what he wants, he will certainly go after it so does not give him any pressure. Getting pregnant or introducing him as your future husband or asking when he'd propose or other questions like: "what are we/when will we get married?" will either make him feel trapped and push him further away or make him propose with no wedding date in sight.
#4. About intimacy, a man who really wants you will stay and abide by your wishes. If you have decided not to be intimate until marriage, stick to it. Do not let him guilt-trip you into giving it up as it guarantees nothing. Also, if you have decided to be intimate, do not get too acrobatic. Save something for after marriage.
#5. About opinions, its better he realises you may not always agree with everything he says or believes in. Voice your opinions freely but when the discussion inches towards your relationship, be diplomatic. Say what you actually think and feel but in a way he would not feel pressured.
Bonus point: do not start things you do not plan to continue doing. Do not even try to accommodate all his needs. It is hard to stop once you start and if left unchecked, it enters the 'see finish' level.
Final thoughts: Just be you, do you and if he truly wants you, he will make things legal.