You may be wondering what this Yahoo business is all about and as a lady, you may be scared that that gorgeous looking boyfriend of yours is a yahoo boy. Parents are now scared of their children. They do not know what they are up to, but they see cars and every other luxury to the surprise of everyone around them. Well, we are equally scared surprised. We do not know as much as you do and we are also confounded about these guys. That is the theme of this article today. We want to know what these yahoo boys are really up to and what they do.
Call them G boys, yahoo boys, internet fraudsters or scammers. Whatever name you like suits them well. The idea was brought to limelight when famous Nigerian musician Olu Maintain made waves in 2009 with his song, Yahooze. The other trendy music of the same theme was Kelly Handsome's 2008 hit song Maga don Pay. In the two music described above, these musicians talked about their lavish spending and luxurious lifestyle and how spending their time trying to scam people was a part of their struggle.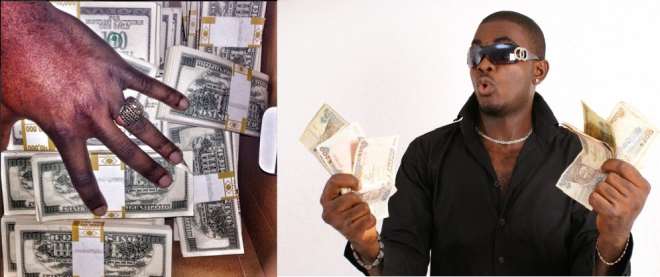 There were so many hidden interpretations of this music as so many youths in Nigeria saw another way to get all they had longed for rather than working hard in the right direction. The problem though is that these scammers consider themselves hard workers too. They feel that the relentless time they have tried to get an unsuspecting victim qualifies as periods of hard work and struggle. I do not know how this is true though but we cannot say that attempting to rub another person of his hard earned money several times without success is a part of hard work.
So back to the heart of our discussion, who are yahoo boys and what do they do? Some say they do it for fun and others say they do it to survive. Some others say they do it because they have lost their parents, while a handful says they do it because they could not get a job. Now there are another group of guys known as yahoo plus guys who according to actors are the ones who go after girls panties and sanitary pads.
The priests who use Vodoo to create these powers for these guys say that there are a lot of forces in the female body and there are so many ways to capitalize on these powers. The funny thing about these priests though is that they give what they do not have. I do not know whether what obtains is a placebo effect they instill in those who come to them for powers, but I understand that as a priest, it would have been expedient if you can remove the beam from your eye before removing the speck from another's eye.
Some even go to the extent of taking the life of someone they love so much, eating human feces, sleeping with animals or mad women. There are so many things these people do to get the boost they want to do their evil deeds. We are really in a time where people are not ready to think for a wink before going heads on for money, but no matter how hard it may be, there is never a time hard work in the right way would not pay in due time. So why do we rush into tomorrow when there is still much to do today?