You have this vibe that something is just off. You don't know what it is, but something tells you that your man is secretly with another woman. Maybe there are clues or maybe it's just a nagging, gut instinct. You might try not to think about it because every time it crosses your mind, it makes you feel sick.
Let's take the following scenario just to give an example of the kind of thing women go through when it comes to cheating. You're out with your guy and he keeps anxiously looking at his cellphone. Odd, he never texts you as much as he's currently texting the person he is right now. He excuses himself… and takes his phone with him. Again, you let it slip to the back of your mind… until you start to notice other strange things he says and does. He suddenly stops wanting sex so much. He is spending more and more time at work. He starts taking phone calls in other rooms… and then the suspicion smacks you in the face: "Is he cheating on me?"
The question hits your chest like a lead weight. You love him and you really thought he loved you! Why would he suddenly start cheating on you? Is he really seeing someone else? Does he even like you anymore? You feel like you have to know or your brain will explode. There are a few options available to you if you suspect your partner is being a 24 carat love rat. You could just cut your losses and dump them. Or you could confront them. Or you could snoop through their emails and texts and keep a beady eye on their spending, but you also risk driving yourself mad that way (and getting caught). Then again, if your partner is a man, maybe the signs were there all along – quite literally stamped over his face – and we're not talking lipstick marks or love bites.
A new study has found that, if you know what to look for, male cheaters actually automatically give away their adulterous antics. When it comes to their extra-curricular shenanigans, men who stray cannot keep a poker face, a study published in the Royal Society Open Science journal found. Their findings also stated that men and women could in fact predict when a man was being unfaithful to a decent degree of accuracy simply by looking at a photo. Interestingly, women were pretty much impossible to read.
Male cheats will quite often have more typically masculine "angular" features. These include squarer jaws and chins and prominent brows. The research was conducted by the University of Western Australia and researchers who worked on it said humans may have developed the ability to spot a love rat because this could have given ancient humans an evolutionary advantage. "Given the reproductive costs of being cheated on, evolutionary theories predict that it would be [beneficial] for individuals to evolve strategies to prevent sexual infidelity,' they said.
They arrived at this conclusion after asking 1500 people to look through photos of 200 men and women who'd been quizzed on their fidelity and whether they'd pursued anyone outside of their relationship. Both men and women were able to judge faithfulness for men with a level of accuracy that was significantly better than chance alone. 20 per cent of the subjects were even able to definitely detect unreliable men. Yet when it came to women, they proved to be impossible to read in the same way. Unfortunately there is no guideline that tells you exactly how to tell if a guy is cheating on you. Unless you either catch him in the act or he confesses, you can't know for sure. Or can you? Here are 10 signs your man might be cheating on you:
1. He Is Using His Phone A Lot More (And Not For You)
If he suddenly starts texting more often, but he still takes forever to reply to you… that may be a sign that he's cheating. It doesn't mean he is definitely cheating on you. He could just be having an important conversation.
2. He Suddenly Cares About His Hygiene
You've known him long enough to know how he typically cares for himself. If he takes a sudden interest in how he looks, his physical health, and even starts showering more, who is he trying to impress? (Was he trying to impress you or someone else?)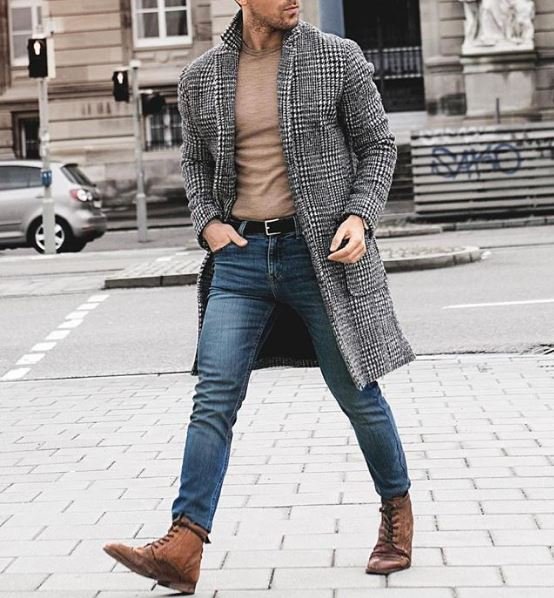 3. He Goes Out More
Whether he's going out "with friends" or has something come up with family, this could be a red flag that he's really seeing someone else.
4. He Keeps Working Late
Sudden work emergency? Big project that he didn't tell you about in advance? If he starts working overtime and is hours on sporadic days of the week working late, he might not actually be working.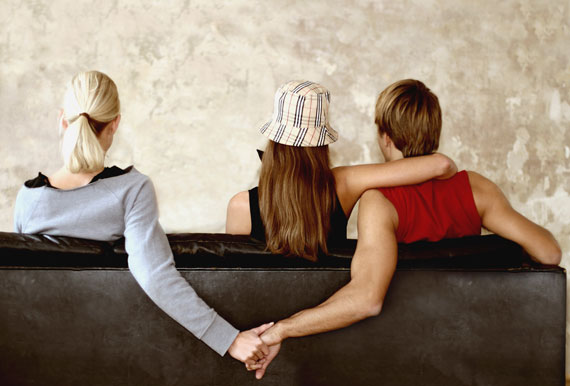 5. He Avoids Getting Close To You
If you notice that your guy suddenly avoids intimacy with you (or stops entirely), that's a huge red flag. Some men who fear intimacy will cheat to feel like they still have power over their sex life, and some men cheat simply because they want someone "young and new". Which leads to my next sign.
6. He's Selfish
If your man is self-indulgent and puts himself before everything, never compromising with you, he could be the kind of guy to cheat, as infidelity is a selfish act on it's own.
7. He Follows A *Lot* Of Sexy Women On Social Media
Have you noticed him "liking" a lot of sexy pictures on his Facebook? What about who he watches on Instagram? If they're mostly hot young women, you can probably guess what's on his mind.
8. He Didn't Update His Dating Profile (Even If You Started Dating Him)
Maybe you met on a social media dating site. You updated your profile to proudly show you met a guy you love… and he didn't update his profile. That could be a sign he's still looking for someone else.
9. He Lashes Out At You
If your guy starts arguments with you, especially if it's over something simple, he could be looking for an excuse to get away from you and towards someone else.
10. He Needs "His Privacy"
You thought he was comfortable with you knowing more about him and being close to him, and suddenly he starts needing more and more time by himself. What could he even be doing with all of that time alone? That might be a sign he's cheating on you.
Source: Standard Media/Vixen Daily