As you get older and mature in life, it becomes increasingly difficult to decide whether a guy is better looking or not than his dad. There's nothing wrong with having a thing for a dad or two–but, acting on it, well that's a whole different story. Time and time again, we hear girls casually joking around about "sleeping with an ex's dad" after he's broken our heart–as revenge, ya know? But, to do it? I'm not sure I've met a girl who has. Until, right now. A 19-year-old-girl has been sleeping with her ex-boyfriend's 56-year-old father for six months and has now opened up to share all manner of intimate details about their relationship on the internet.
Posting in Reddit's famously-controversial Ask Me Anything thread, the unnamed girl described herself as an athletic five-foot-six white female weighing 130 pounds with brown hair and brown eyes with a bra cup size of 34C. She explained that she had broken up with her boyfriend of two and a half years last summer, shortly before they parted ways to attend different colleges. However this past September, she ran into his father at a grocery store where they struck up a conversation – and quickly began a relationship.
Revealing some background information, the girl detailed an awkward encounter that she had had with the 56-year-old during the previous summer, while she and his son were still dating. She explained that she had been at her boyfriend's house swimming in the pool, when the father decided to have a barbecue. He went to pick up some groceries for the meal, and the teenage couple took advantage of his absence, sneaking into the house to have sex while he was gone. However, much to their horror, he returned just 20 minutes later, having forgotten his wallet, and walked in on them in the middle of the intimate act.'
Eager to avoid a confrontation, the girl admitted that she took off immediately, leaving her boyfriend to deal with the fall out. So when she ran into the older man at the grocery store over a year later, she felt inclined to bring it up. She even went so far to say, 'I teased him saying that part of me wished that he stayed and he admitted to thinking the same thing.' Her flirty teasing clearly progressed quickly, and she admitted that she was back at his house just 20 minutes later.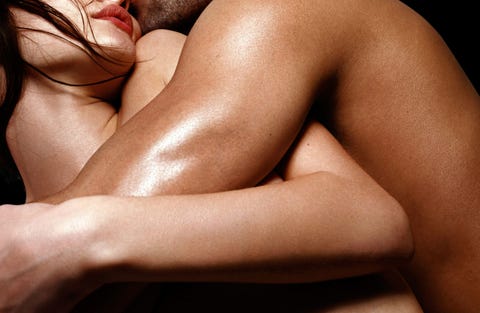 The entire account is detailed in a Reddit thread, NSFWIAMA, Not Safe For Work Ask Me Anything, with the girl sharing her story under the username, badexgf19. She said that she's currently only hooking up with the dad at least a couple of times a week, explaining that he is a single widower whose wife passed away from cancer years ago and the ex-boyfriend still has no idea that they're hooking up. Badexgf19 also shared that she's always felt attracted to the dad even when she was dating his son.
She admitted that she doesn't think the dad has told any of his friends about it and she doesn't think anyone knows about their relationship. She said she has no intentions of ever telling the son about their relationship and doesn't think there's any point. One of the users in the thread asked, 'Is this a sugar-daddy kind of arrangement? Does he spend money on you?' She replied saying that he doesn't spend a ton of money on her however, he does treat her to dinner occasionally as well as some 'sexy underwear' and he even bought her more than one necklace for Christmas and her birthday.
Source: Reddit