Tebogo Moloi*
Tebogo, father of a two-year-old girl, says the mother of his child never allows him to spend much time with his daughter.  He says he gets to see her only for a few hours, and that she's never allowed to sleep over or visit for the holidays. "The one thing I've always wanted is to spend as much time with my baby as I can, but [the mother] doesn't allow me to," he says. "She paints me as this person that doesn't care."
Tebogo doesn't understand why this should be the case, because his daughter recognises him as her father and isn't uncomfortable or fearful in his space – so why can't the child sleep over?
"My child is old enough to sleep over at my place and I don't understand why she's being kept from me. I've paid damages and I support my daughter financially. It just doesn't make sense."
Banetsi says:
If he hasn't already done, he needs to sit down with the mother before approaching the family to see whether it's possible to find common ground on this issue. During the conversation, he needs to try to get to the bottom of  why she won't let the child stay over. It might turn out to be an unresolved issue that has nothing to do with the child. If it is, this needs to be dealt with first.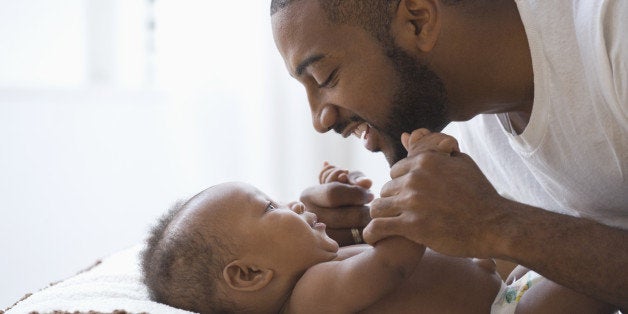 This interaction shouldn't be a confrontation, rather more of an enquiry session. If he realises she's not willing to meet him halfway, he needs to take up the issue with the mother's family, especially if he's paid damages.
Ashley Mogale*
Ashley says some of the biggest challenges he's had with the mother of his child have been communication and trying to understand each other. He says the mother often uses the child as leverage against him for problems between the two of them that have nothing to do with the child.
Sometimes she will want to do things that couples do, he says, and that as soon as he refuses – asserting that they're no longer together and should not pretend that they are – she keeps the child away from him.
"If I had the power to change things, I would change the negative way that she communicates with me, and how she uses our child to manipulate me for her own personal gain," he says.
Banetsi says:
This is a very common issue. What tends to happen is that because the mothers know they're the primary caregivers, they often use the child to get to the father. The father then becomes a victim in this case, and until he unapologetically addresses the issue of the relationship being over, the child will forever be deprived of quality time with the father.
The father needs to make the mother aware, once again, of all the facts of why the relationship ended and why it will never work. He also needs to address the issue of the child being used as a weapon against him, and he needs to be very assertive in his approach.
The mothers don't often understand how negative an impact doing this has on the child.
Dumisani Sibanda*
Dumisani's biggest issue with his baby mama has been financial.
"I don't like using the word 'maintenance', but we've argued a lot over this issue," he says. "I feel that what I'm paying no longer has anything to do with my child, but everything to do with making sure she lives a lavish life."
Things took a turn for the worst when he moved out, and because she was so angry about the relationship ending, she kept their son away from him for more than five months. Since he's left, she's used the child to extract money out of him.
Banetsi says:
Dumisani needs to take a legal route with this issue. He will need to gather all the evidence that proves that the money he sends for his child is used elsewhere. He must take this information and seek legal counsel, and look for ways to ensure that the money he sends is used for his child.
Scooper News
Leave your comments below…