A shoe is an item of footwear intended to protect and comfort the human foot while the wearer is doing various activities. Shoes are also used as an item of decoration and fashion. The design of shoes has varied enormously through time and from culture to culture, with appearance originally being tied to function. What kind of personality do you have? Are you a go-getter, an attention-seeker, or a loyal friend? Fashion experts believe that they can determine your kind of person just by looking at your footwear.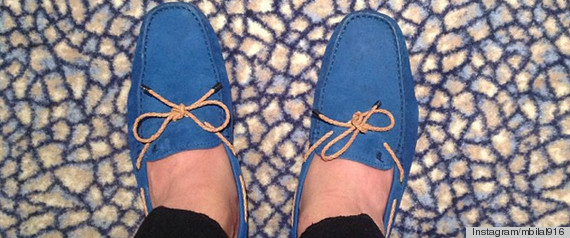 Women in flashy stilettos work hard and have excellent taste
Women who wear flashy stilettos like Jimmy Choos and Christian Louboutins may seem materialistic, but these women are actually incredibly hardworking. They have major drive, determination, and a standout work ethic. They are very willing, and very open to possibilities. They also really love and value beauty, whether it be in things, people, or how she lives. Those things don't have to be expensive, it just has to be pleasing to the eye.
High-heeled boot wearers take charge
In the event of a crisis, people who love wearing high-heeled boots will always be the one to take control of the situation. They're quick on their feet and able to make clear, rational decisions. The high-heeled boot is a take-charge kind of person, they are assertive and love being center stage.
Running shoe wearers are goal-oriented
If you're someone who enjoys fitness challenges, keen about making serious changes, and has been known to go the extra mile with a label maker, experts believe that you will prefer running shoes. People who love running shoes are confident, goal-oriented, and very organized.
Clog wearers are nurturing
Would your friends describe you as down to earth? Are you happiest on a hike or watching the sun rise? If so, chances are you're the clog type. The clog is an open spirit, and very outdoorsy. They love nature and the whole regenerative effect of being outdoors. A lot of nurses, healthcare professionals, chefs, and people that work in kitchens wear clogs. That doesn't seem like an accident, because these people have a very nurturing, generous, and loving spirit.
Flats lovers are behind-the-scenes leaders
If you're someone who always turns to flats, chances are you love to work your butt off behind the scenes to ensure there's always a perfectly finished product. You're also humble enough not to require any attention or recognition for your efforts. Flat-wearers are focused, very modest, and generous.