We know about great fashion accessories like anklets, necklaces, chokers, bangles, and earrings. There is, however, one fashion item but a lot of people are not familiar with, and that is the waist beads. Waist beads are initially from West Africa, the Yoruba tribe of Nigeria precisely. However, the use of waist beads has been noticed in other African countries like Sierra Leone, Togo, Senegal and Ghana. The waist beads are not only fashion items, but they have a history that dates back to antiquity. Behind these waist beads that are one of the cheapest yet beautiful ornaments, there lie beliefs that they possess certain fertility powers and waist training abilities.
Original waist beads or "Ileke" as popularly called in the Yoruba tradition, are made from clay beads and strong strings that are non-elastic. These strings do not break easily unless you deliberately cut them with scissors or sharp objects the reason they are made with the non-flexible material is so that as your body grows the string notifies you of weight gain or loss.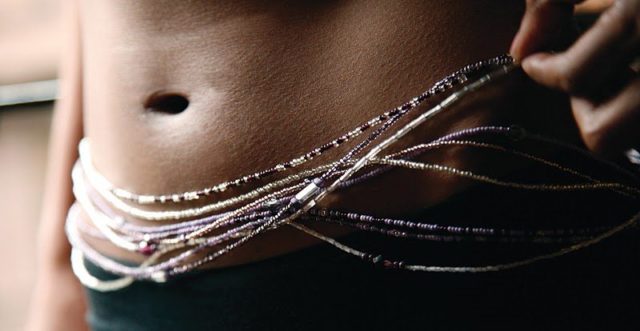 How can beads notify you of weight gain or loss you might want to ask. Waist beads move up when you put on weight. And when you lose some weight, they run back down towards your hips. That way, you know when to shed some body fat and when to just leave your body the way it is. You'd have to put on a series of waist beads, say about 7 to 12, and leave them on permanently to shape your waist. Besides, they are worn under your clothing, so you really don't have to bother about people seeing them. If you are at the beach and or in the mood to show off your summer body, waist beads are sure to have all eyes on you so go ahead and purchase as many as you can and rock them.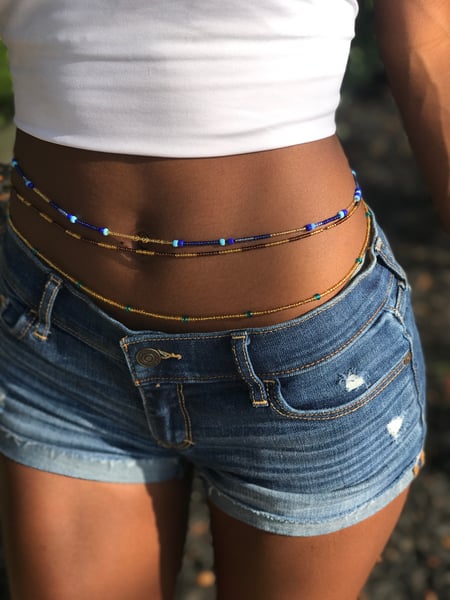 What matters is that we have seen a cheaper way to train your waist and to look chicken sexy at the same time so what are you waiting for go get yourself upset of waist beads. The most interesting part is you can actually make waist beads on your own with a little amount of money and in a short period. All you have to do is go to a craft store and purchase any pack of tiny beads that you like. Get strong strings that are inelastic and put the beads in them. When you are done filling the lines with beads, put it around your waist and fasten both ends. Viola! Your waist beads are ready.