Despite being generally perceived to be uncomfortable, high heels have managed to remain popular among women.
Like dresses, choosing the right pair of high heels is important.
Factors like comfort, occasion, matching dress and height should be taken into consideration to avoid ending up with uncomfortable shoes that may cause stress or calluses.
These are the three factors to consider when picking a pair of high heels:
Do the shoes fit?
Are there noticeable gaps between the shoe and the heel? Or are the shoes too tight on your ankles?
In the case of the former, it means that the shoes are too large and too small in the case of the latter.
Relying on your shoe size alone might not be sufficient when picking a pair of high heels. Your shoe size might have changed from the last time you went shoe-shopping.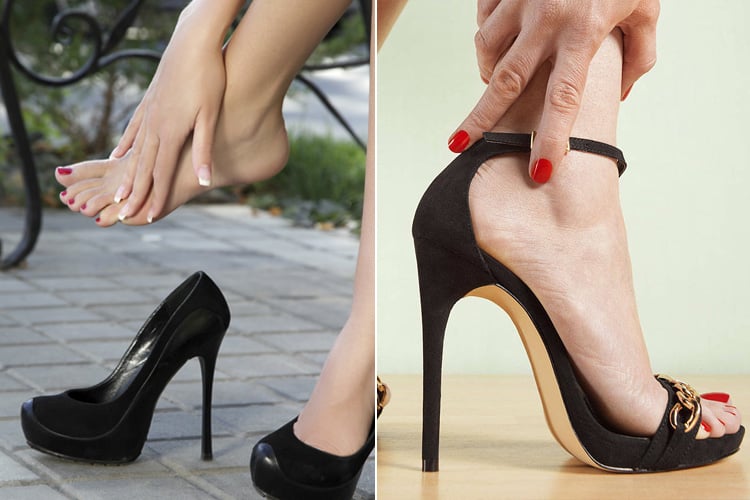 Therefore when testing for a pair of heels, take the time to wear them and walk in them.
Height and heel thickness
While some women may comfortably manage in a pair of stilettos, others feel more comfortable in shoes with chunky heels.
Unlike a popular saying, beauty shouldn't be painful but comfortable.
When selecting a pair of heels, go for the height and heel thickness that works for you.
The comfort of your toes
Considering the comfort of your toes might seem like an overreaction but it is also important.
Never go for a pair of heels that clam your toes together as it might pose potential harm to your feet as you get older.
Finally, when you find the right pair of high heels, make sure to do some private walking practice in them before stepping out and remember, if they make you uncomfortable, do away with them.
What do you think about this story? Kindly drop your comment