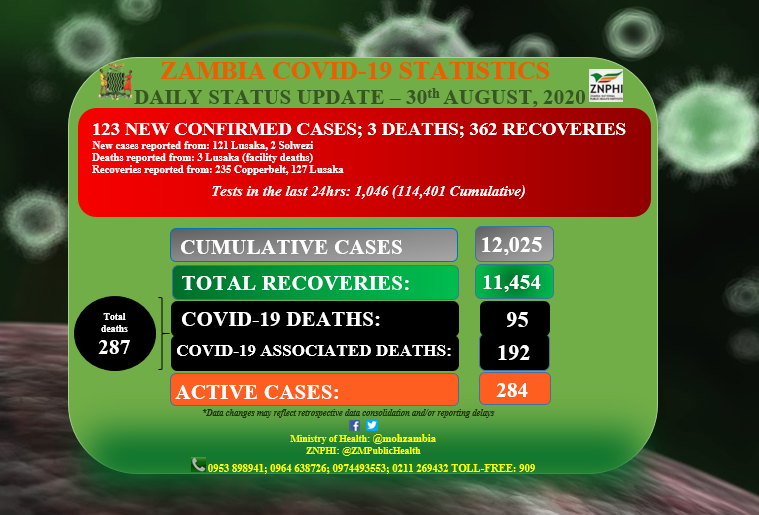 In the last 24hrs, Zambia has recorded 123 new cases of out of 1,046 tests, 3 facility deaths in Lusaka (Mtsrip) and 362 recoveries. The cumulative number of cases now stands at 12,025 including 287 deaths and 11,454 recoveries.
There are currently 30 patients admitted at the Levy Mwanawasa isolation facility, 15 of whom are on oxygen therapy and 4 under ICU.
Outside Lusaka, 20 patients are admitted to our isolation facilities and 9 of these are on oxygen therapy.