Anxiety sometimes happen to many people, and the easiest solution is to find drugs to calm the nerves, without doctors prescription, but here are some drug-free things to do to help calm anxiety in minutes.
1. Listen to This Song
It may sound weird, but research suggests that listening to this song could help reduce anxiety by up to 65 percent. Music therapy has been shown to help reduce anxiety for patients undergoing procedures—and it may even help reduce pain.
2. Get App-y
Anxiety can make you feel like you're on an island, which is why it can be super helpful to talk to someone about how you're feeling. Some people process things verbally, so talking about what's going on in your head can help you begin to understand and cope with your anxiety.
However, sometimes it can be hard to talk to your friends and family when you're feeling anxious, and therapy can be expensive or overwhelming.
3. Drop Into Cat-Cow
Need to relax fast? There's a yoga pose (OK, a lot of yoga poses) for that. However, cat-cow pose is a great way to reduce stress and anxiety so you can focus on your breathing.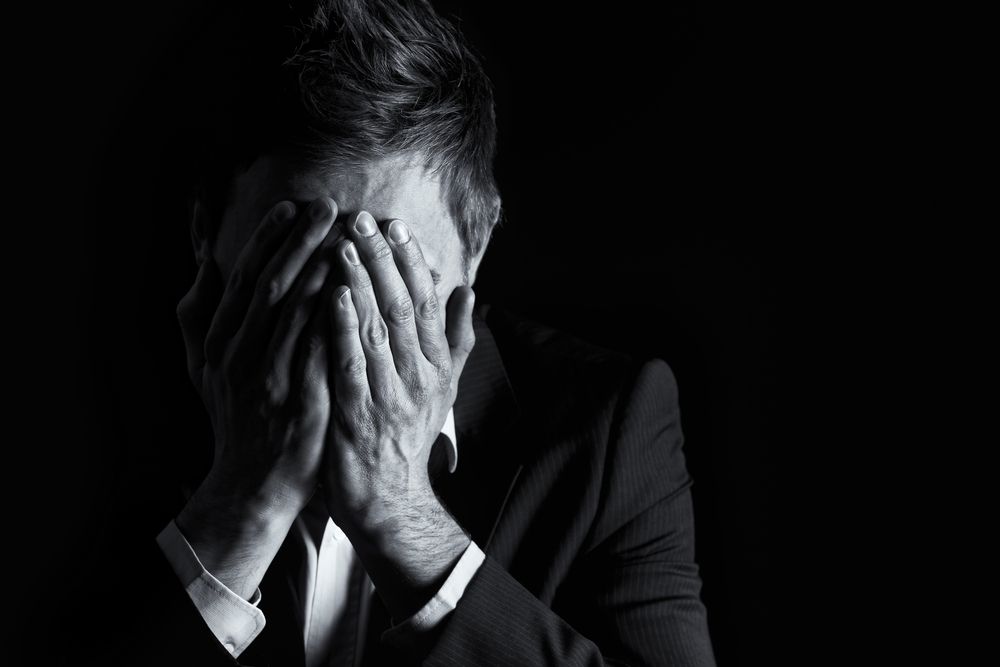 Studies show that a regular yoga practice can have a significant impact on anxiety levels in your daily life, so taking the time to find your zen can be good for both reducing existing anxiety and preventing more in the future.
With your weight balanced evenly, inhale as you slowly look up and let your stomach drop toward the floor. After a brief hold, exhale and tuck your chin to your chest. Moving gently, draw your navel toward your spine and round your back up toward the ceiling. Repeat slowly for one minute.
4. Breathe With a .GIF (Seriously)
This might sound a little redundant—hello, we're already breathing—but experts agree that deep breathing can have a serious impact on stress and anxiety.
Don't worry about controlling your thinking or needing to find your zen, which can sometimes leave you feeling more anxious. Be gentle with yourself and focus on the movement—and getting that sweet oxygen—as much as possible.
5. Take a Five-Minute Break
In fact, one study showed that 20 minutes of mindful meditation practice for four days cut anxiety levels by nearly 40 percent. Yep. That much.
Meditation has long been known for its benefits, and they're totally backed by science. Not sure where to begin? Turns out you only need five minutes to get started.

6. Turn Anxiety Into Excitement
If you're feeling anxious about a big work project, a date, or karaoke night, studies suggest that traditional anxiety-relieving techniques might not do as much as we'd like.
And, honestly, it makes sense: Perception matters, and science suggests that a little bit of stress can actually be beneficial. We spend a lot of time talking about getting rid of stress and anxiety (which, let's be real, totally makes sense). But in reality, those things—in small doses—aren't actually the worst things for us, so long as we perceive them as good.
7. Chew Some Gum
Chewing gum might not be the first remedy you think of when it comes to anxiety, but studies suggest that it may reduce fatigue, stress, and anxiety, and even boost your mood. Of the 101 study participants, chewing gum was also associated with a better perception of work performance.
A small study concluded that chewing gum helped reduce anxiety and increase alertness, and another determined that chewing gum reduced stress-related responses in the brain.

8. Use the 5-4-3-2-1 Method
Project LETS—a nonprofit organization dedicated to erasing the stigma surrounding mental illness, diversity, trauma, and neurodivergence—suggests the 5-4-3-2-1 method as an emergency intervention for panic attacks or anxiety. It involves using all of your senses and engaging your mind to find calm in the midst of anxiety. Plus, it's something you can do out loud when you're alone or in your head if you're around other people.
It might take practice, but the Mayo Clinic suggests that trying this grounding technique when you're feeling anxious can help take the focus off your thoughts and place it on your surroundings instead. This might not seem like much, but disrupting anxiety before it builds can actually make it easier to cope in the long term.