You have to rely a lot on Mother Nature when it comes to your baby's gender and genetics, however, If you are desperate for twins to add to your brood, then there are some things you can do.
1) Your family history
Yes, that's your history, not his. In fact, even if your partner has twins in his family, it makes no difference.
'It's all about the woman because you're the one producing the eggs, so if you or your mum are twins, or perhaps your sister has multiple babies, then you'll be more likely to conceive more than one,' says David.
 2 Weight
Women who are obese—with a BMI over 30—are more likely to conceive twins than women with a healthier BMI. This is an ironic situation since overweight women are also more likely to have difficulty conceiving.
Extra fat leads to increased levels of estrogen. The higher levels of estrogen can lead to overstimulation of the ovaries. Instead of releasing just one egg at ovulation, the ovaries may release two or more.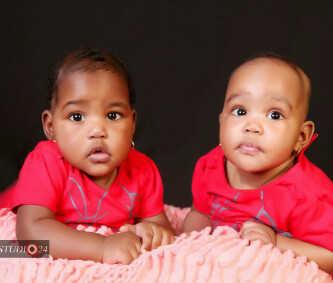 3 Height
Women who are taller than average are more likely to have twins. One study found that women averaging 164.8 cm in height (about 5′ 4.8″) were more likely to conceive twins than women averaging 161.8 cm (about 5′ 3.7″).
Why this happens isn't clear, but one theory is that better nutrition (which may lead to more height) is partially behind the increased rate of twins.
 4 Number of Children
Twins are more common in women who have carried many pregnancies and have large families.
5 Race
African-Americans are more likely to conceive twins than Caucasian women. Asian women are the least likely to conceive twins.
Breastfeeding
Women who conceive while breastfeeding are more likely to conceive twins than women who are not. It's true that breastfeeding can also suppress fertility and prevent pregnancy, specifically during a baby's first six months if the baby is exclusively breastfed.
However, it is possible to get pregnant when breastfeeding—and with twins!
One study found the rate of twins to be 11.4 percent among breastfeeding women, as compared to just 1.1 percent in non-breastfeeding women.
6 Diet
While research is still ongoing, some studies have found that women who eat a lot of dairy products are more likely to conceive twins. One theory is that the growth hormones given to cows affect the hormone levels in humans.