The Vintage fashion inspiration has taken over big time. This has left ladies with no choice than to embrace the trend . Being a plus size doesn't mean you can not wear what is in vogue. Its just simply how you wear it and what exactly you are wearing.
Trying to find plus-size vintage clothing is like trying to find a proverbial needle in the haystack, assuming the needle is a plus-size garment and the haystack is the overall retail market.
Even for straight-size people, finding vintage clothing above what today would generally be considered a size eight is an often unfruitful pursuit.
The era of wearing boring skirts are over and now the pleated vintage skirts has taken over.   These pleated skirts usually look better on plus size and thick girls because of its flared fitting and the flowing style. How it is worn matters too especially on curvy ladies.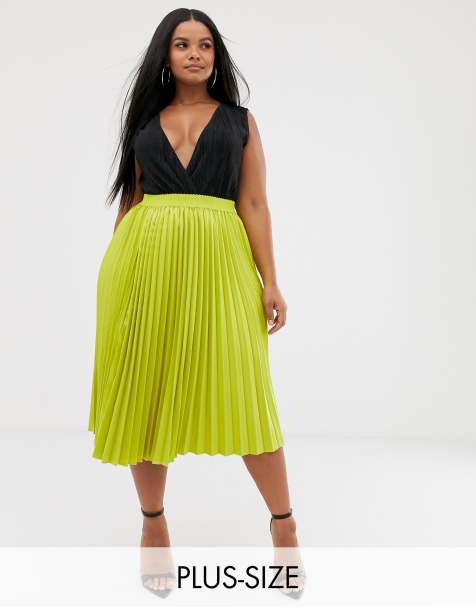 These skirts usually give a different and chicky look despite the fact that it covers the body in a modest way and it speaks class anywhere and everywhere.
These particular vintage skirts can be worn to work, church, social gathering, beach etc. It is a type of outfit that can also be worn on any type of shoe or heels.
Just take a look round the street styles and check out what the slay queens are wearing.  Pleated skirts are simply gorgeous! They are sassy and sexy. Pleated skirts are practically everywhere but not for everyone though.
They are meant for only the cosmopolitan stylish chic. However, never overload a pleated skirt, because if you do, you might run into trouble and end up looking tacky. So, it's always good to keep it relaxed and casual.
Another way you can explore this trend is by keeping it flirty and grabbing attention in the process. You can achieve this by matching it with a Tee shirt. Also, you can keep it sexy by matching it with a lace top cinched at the waist with a thin belt.
For a retro look , why don't you try a polka dot pleated midi skirt? I bet you won't be wrong. If you are a little conservative, there is something for you too. You can do a white long sleeve top with a light weight maxi skirt. This combination is fantastic and breezy too.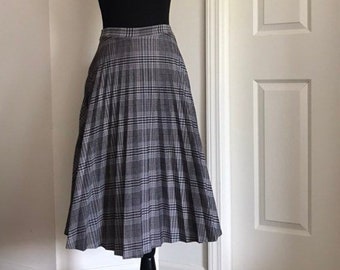 Interestingly, ladies with slim tops and curvy figures can use a lot of it too, because they help cover up all the grey areas and you can add a bright coloured blazer too.
Don't you just love this skirt?
Please share your thoughts in the comment section below
Source : Amillionstyles
Images: Google