Off shoulder Ankara gowns of 2019 are feminine and attractive; today we will show you some beautiful pictures of Ankara outfits to inspire you for the next time you want to make something for a special occasion.
Every woman wants to look attractive and feminine, and a beautiful dress is one of the items that can help them achieve this. A lot of fashionistas always want to know what dresses are trending each year.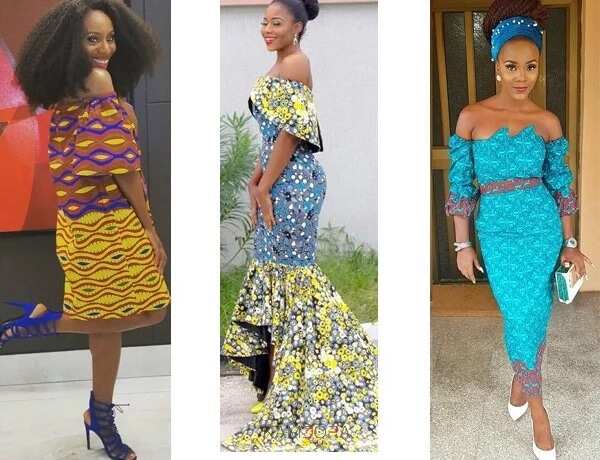 In this season, the leading designers inspired to bring back the retro styles of the fifties. They designed a lot of dresses with open shoulders and made them come back in style. A lot of trendy styles were also made using Ankara. The dresses of 2019 are inspired by femininity, lightness and a refined look; the length of the dresses also vary.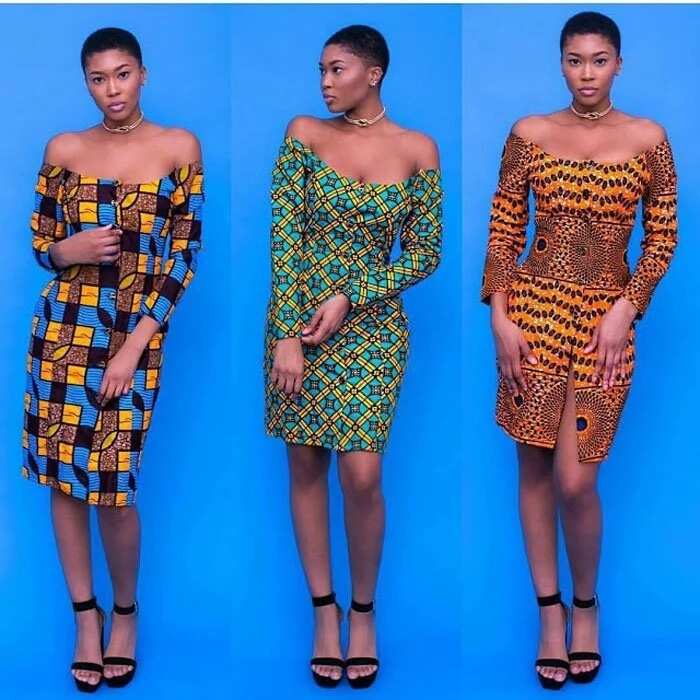 The shorter dresses emphasize slender legs, and the longer ones come with numerous voluminous folds, creating a unique image. Off shoulder Ankara gowns are of different types; they can be made with thin straps, made to be tied at the back or completely without them.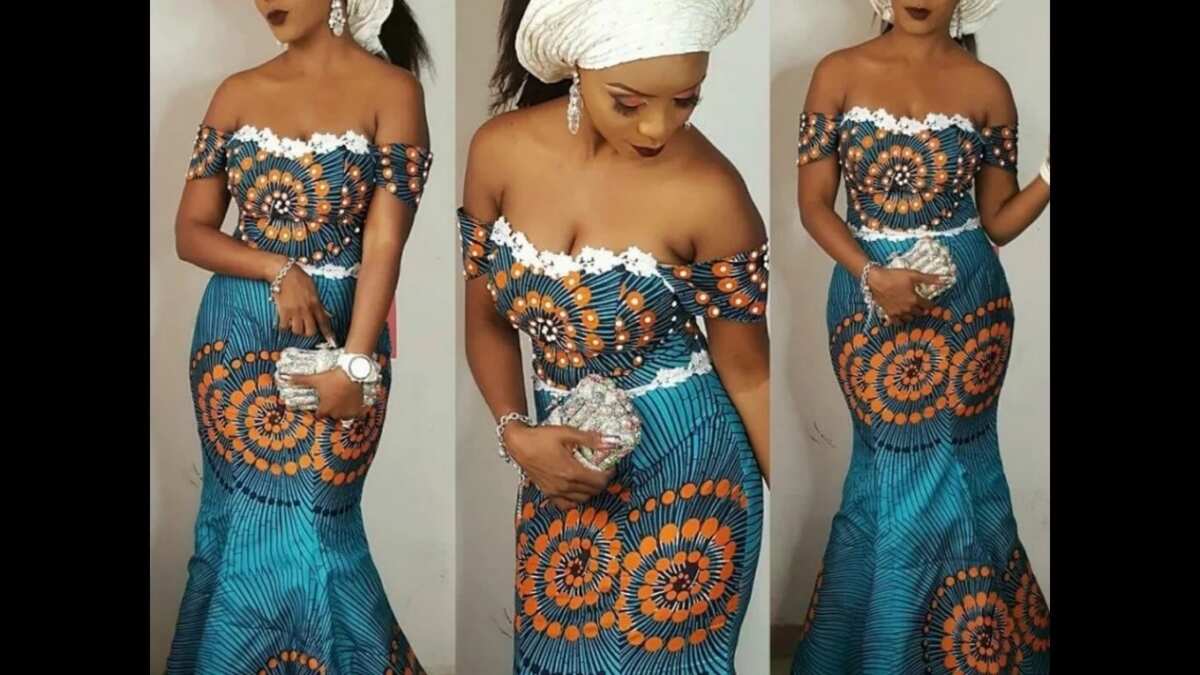 Such dresses can also have a corset. The necklines could be semicircular, V-shaped or in the form of a heart. An open dress with a decorative collar looks excellent, especially when worn with beautiful accessories or decorated with beads and sequins to give a special charm and coquetry. Bright Ankara fabrics are well suited for hot weather.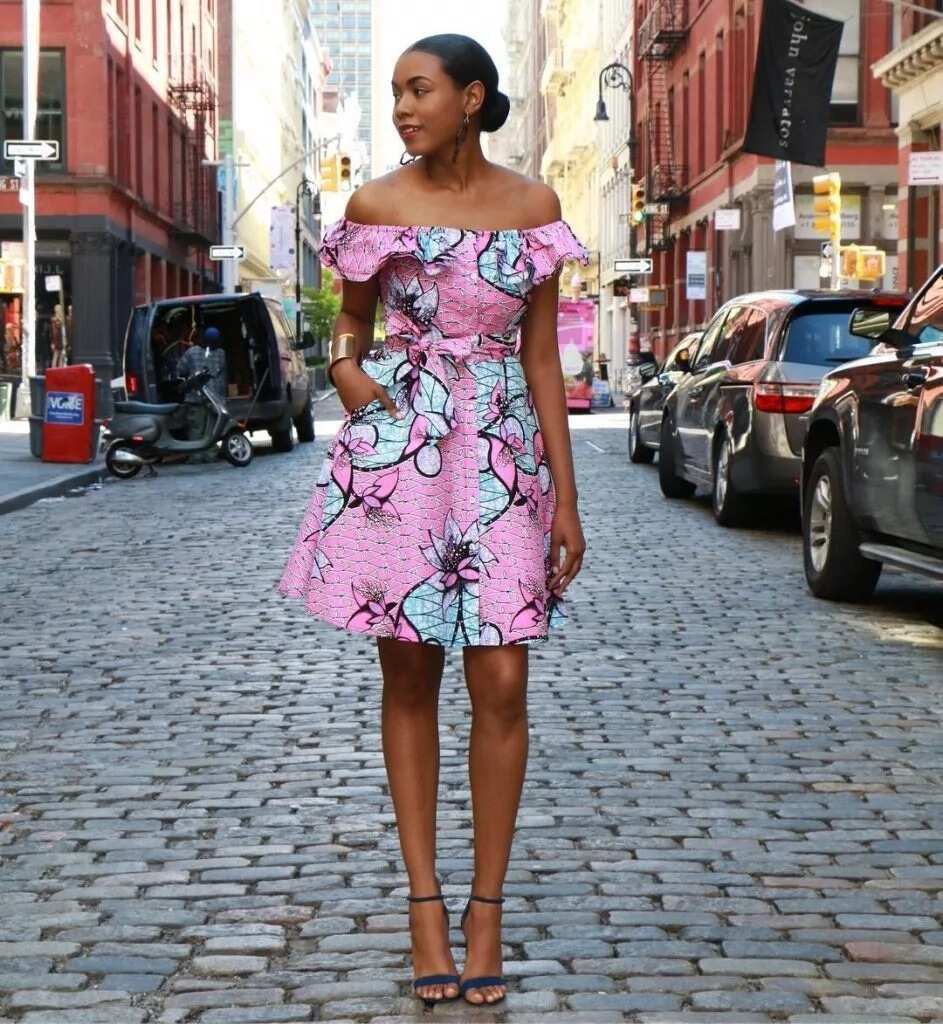 Lace, frills, guipure and cape can also be added to Ankara dresses with open shoulders for a more dramatic look. Dresses with frills and a nice belt that emphasizes a slender waistline look really beautiful too. Gowns with open shoulders look fashionable and stylish, but there is one tiny problem – this style does not suit every girl.
The beauty of open shoulder dresses usually depends on the figure of a woman; when chosen without consideration of this factor, it could look tasteless and ridiculous. Off shoulder gowns made with Ankara are an inalienable attribute of all feminine designs – romantic, boho, new look, etc.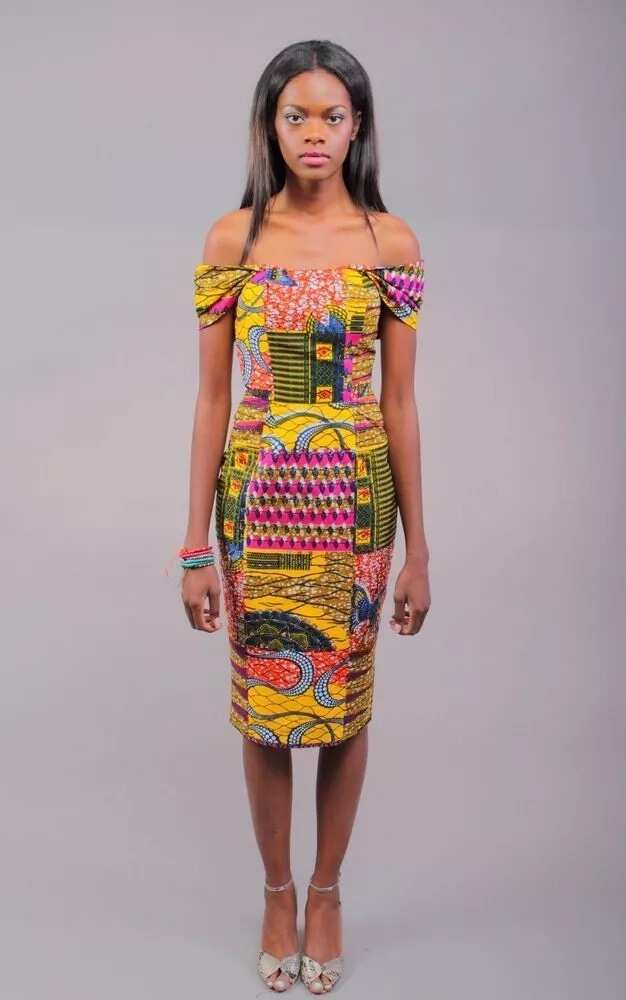 To choose a dress of this style, you need to take into account the characteristics of your figure. It does not suit girls with broad shoulders because it tends to visually increase this part of the body. On the contrary, for girls who have narrow shoulders, especially with the "pear" type of figure, such a dress will be an excellent find.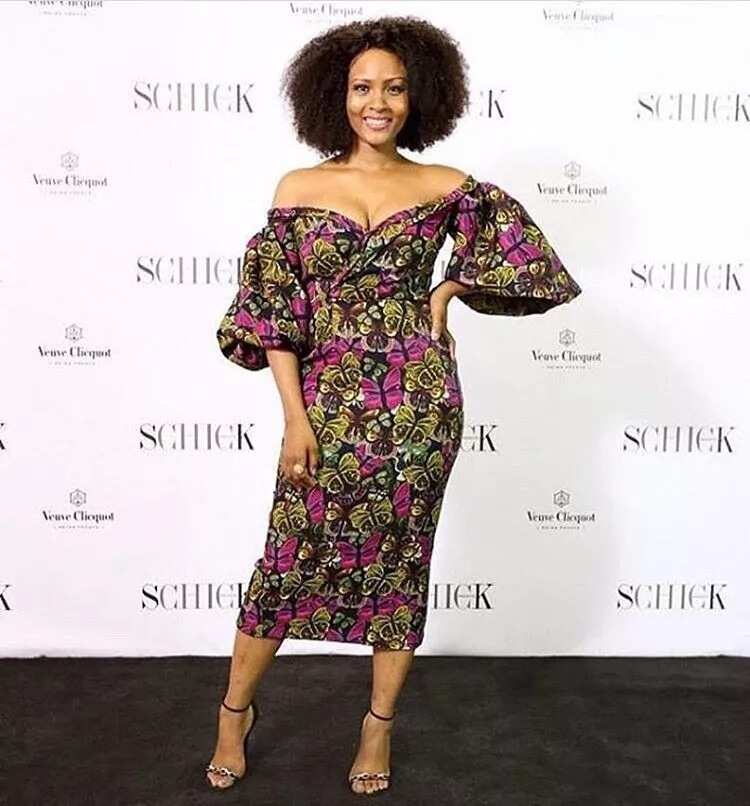 At the same time, for short and plump girls it can do a disservice, creating a "barrel" effect (in this case it is recommended to choose styles with sleeves and a small neckline). Plump ladies should not wear short attires. Beautiful floor length dresses or midi length dresses are a better option.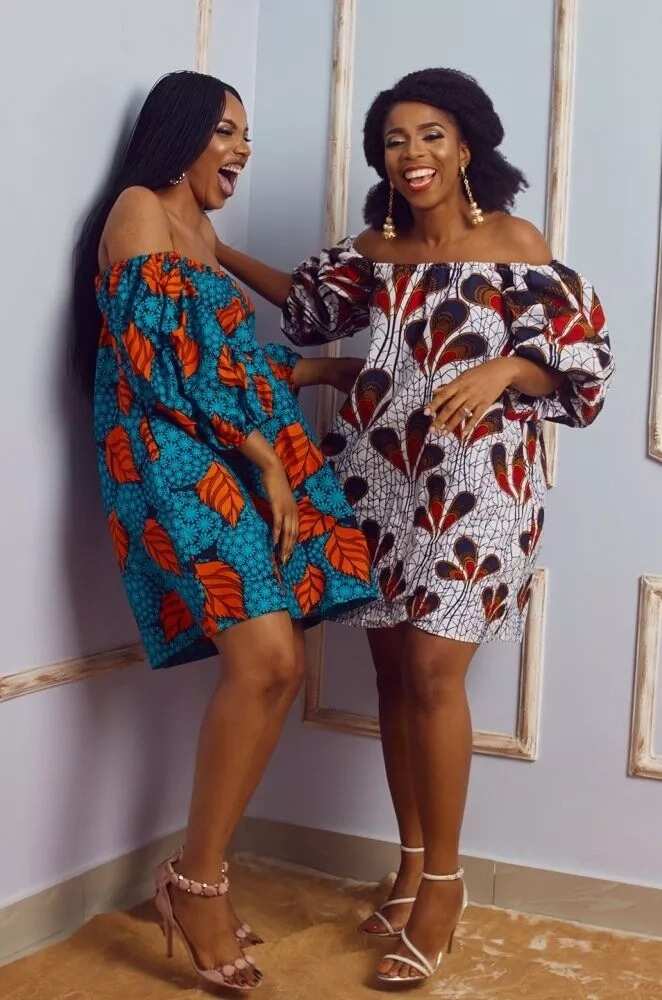 The dress version without sleeves also allows you to accessorize with a lot of bracelets and baubles. Besides, a dress with a short skirt is perfectly combined with cowboy-style boots. With sleeves Beautiful Ankara styles with sleeves look very refined, especially if the décolleté is deep enough.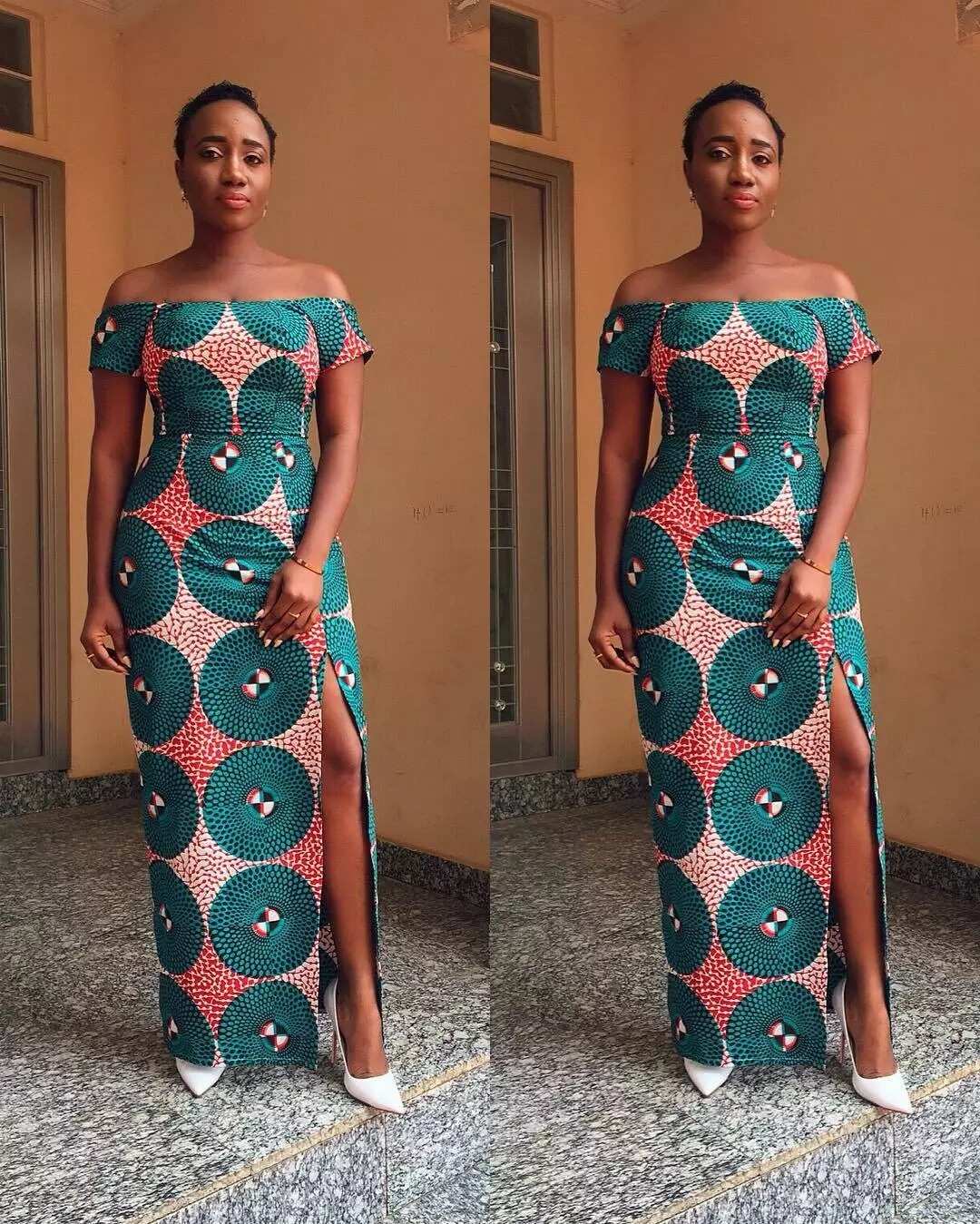 At the same time, the choice of a small décolleté allows older women achieve the desired effect without having to worry about stressing age-related skin imperfections on the neck and chest. Straight A straight dress is an excellent solution for plump women and those with apple figures because it does not draw emphasis to the weight or the extra fat around the mid areas of a woman's body.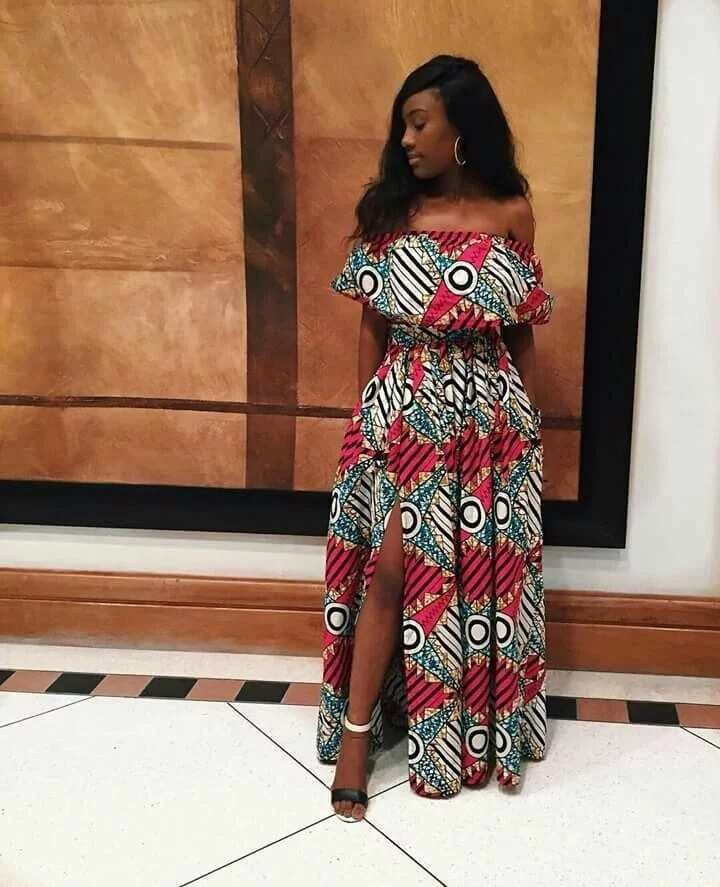 These straight dresses should not be made above the knee, as long dresses are better to visually increase your height. Free tailoring Such styles create a truly romantic image. It is a perfect choice for a date or leisure activities.
However, such a dress can be very frivolous on an aged woman. Case dress A case dress with open shoulders is a traditional evening dress. It's quite universal and very popular everywhere. With straps An off shoulder dress with straps intertwined or tied behind the neck is a very impressive design; it is also a top trend of 2019 because it looks very stylish and trendy.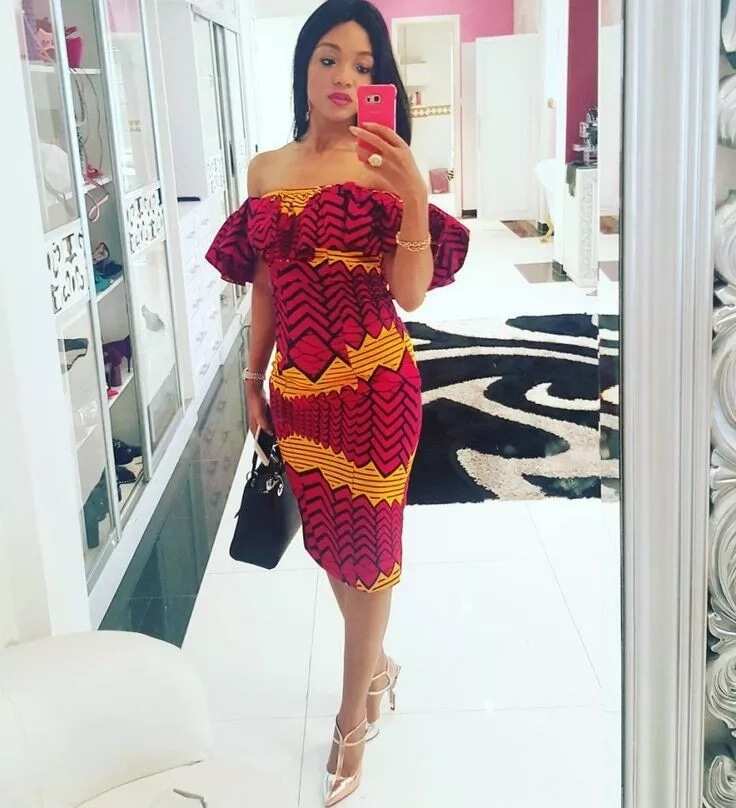 But girls with broad shoulders should refrain from this style. It emphasizes the shoulders more than any other dress design. At the same time, the vertical balance of symmetry achieved from wearing alternate styles besides strapless dresses, make them suitable for every kind of figure.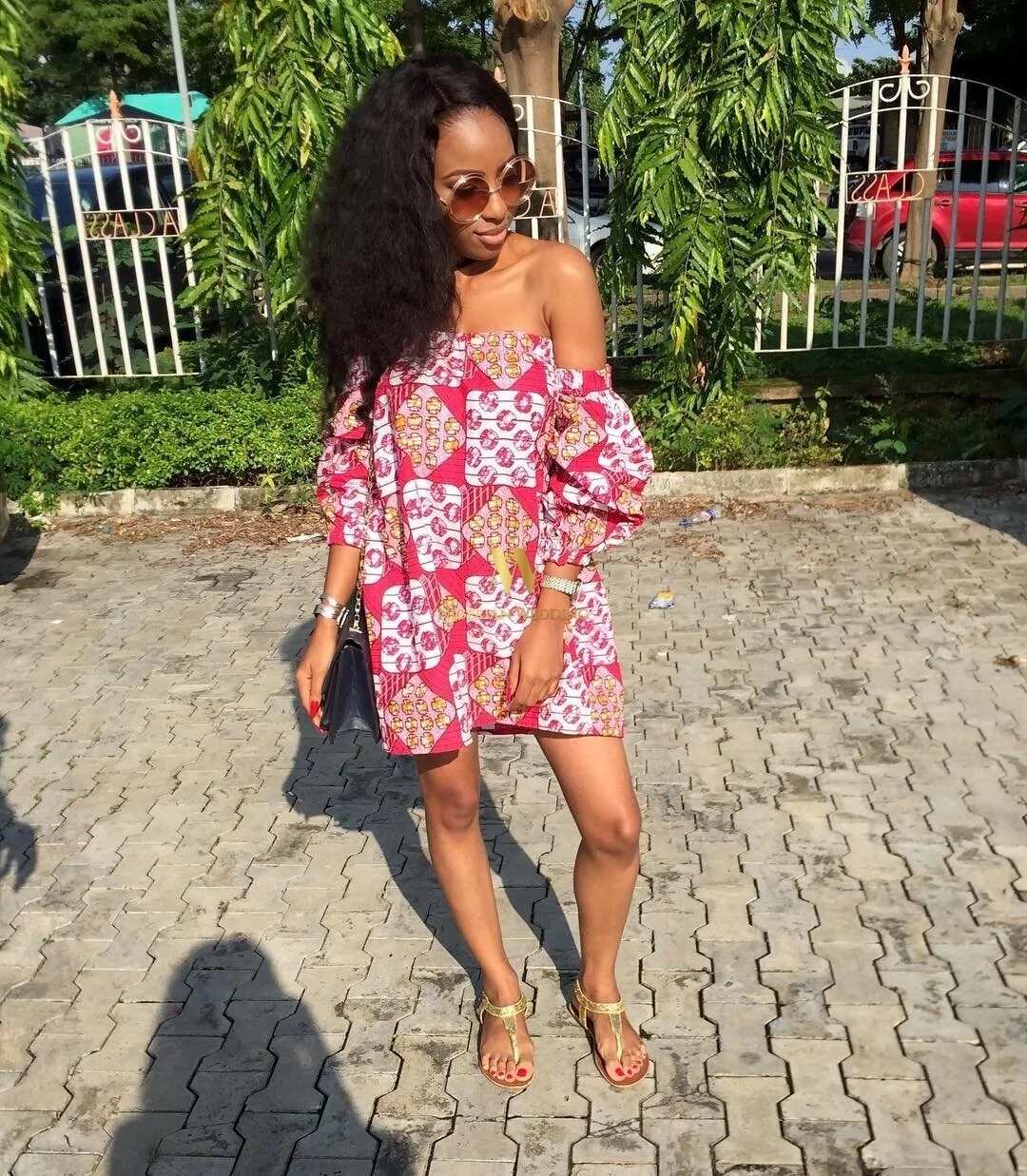 On one shoulder Another non-standard type of dress is a model with one open shoulder. It is also perfect for those who have naturally broad shoulders.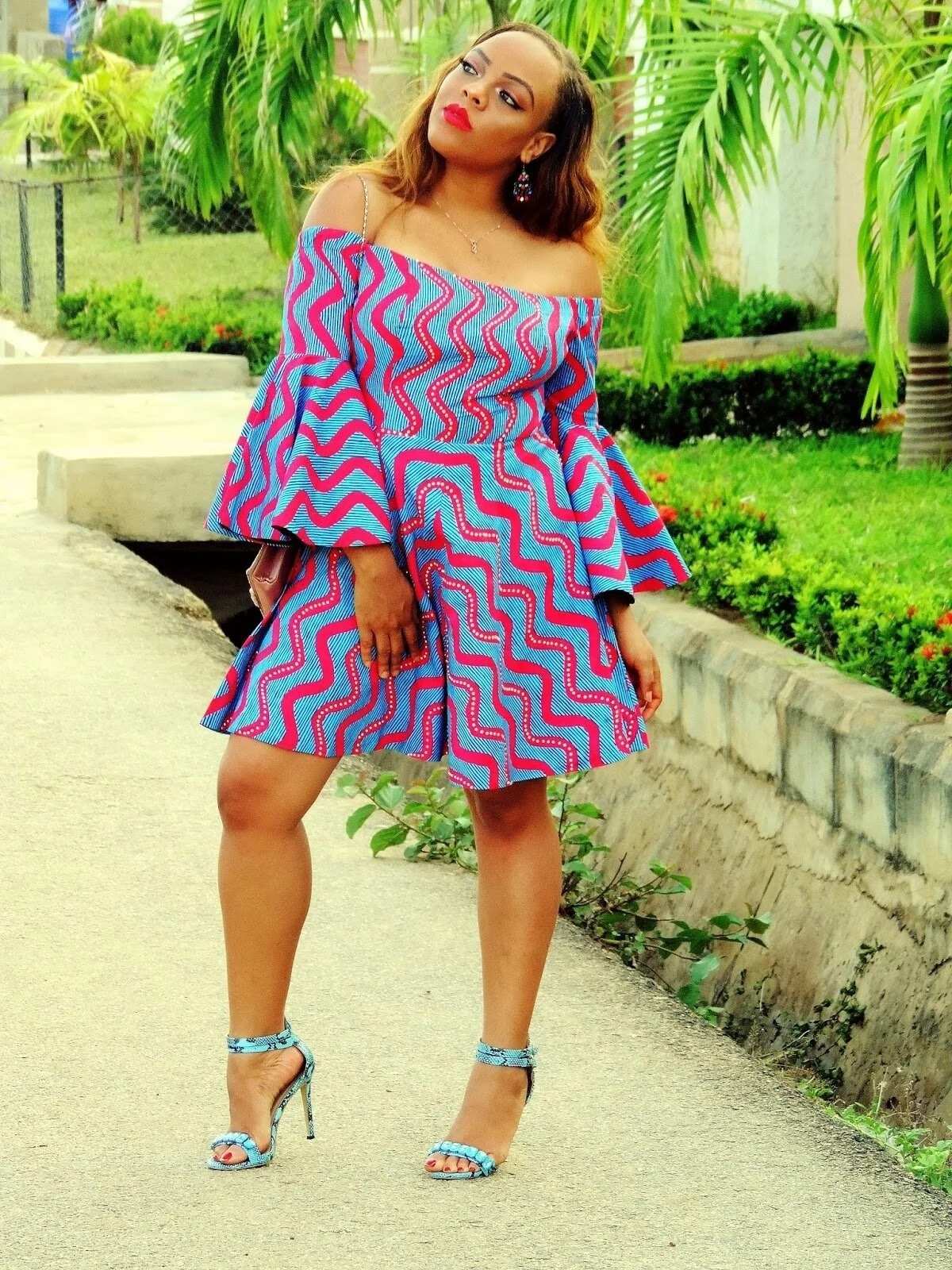 A long dress is a classic choice for evening attires. A style with open shoulders brings more royalty and femininity to your look. A long and very loose dress should not be worn by short girls, even though it is a nice choice for hot weather.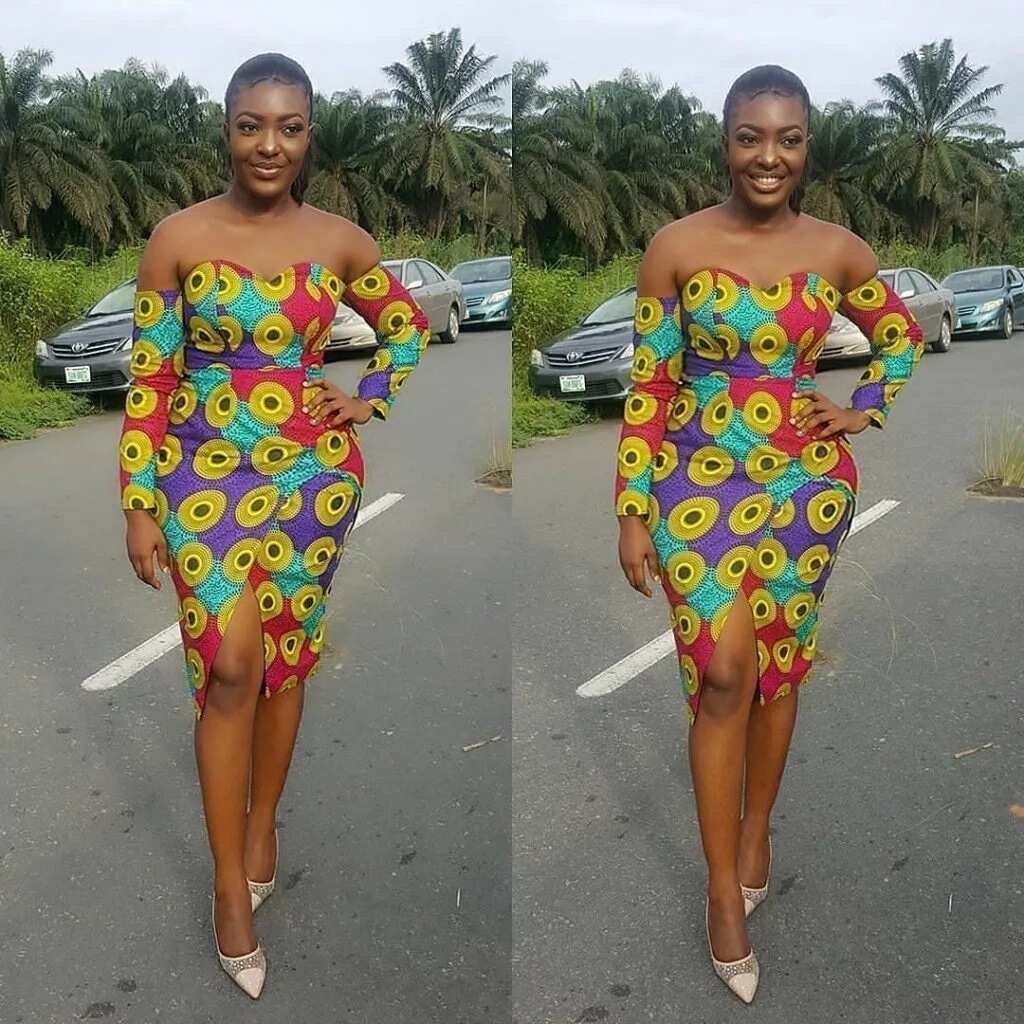 In this case, preference is best given to styles of medium length or with a narrowed skirt to the floor (as an evening version), which visually extends the legs.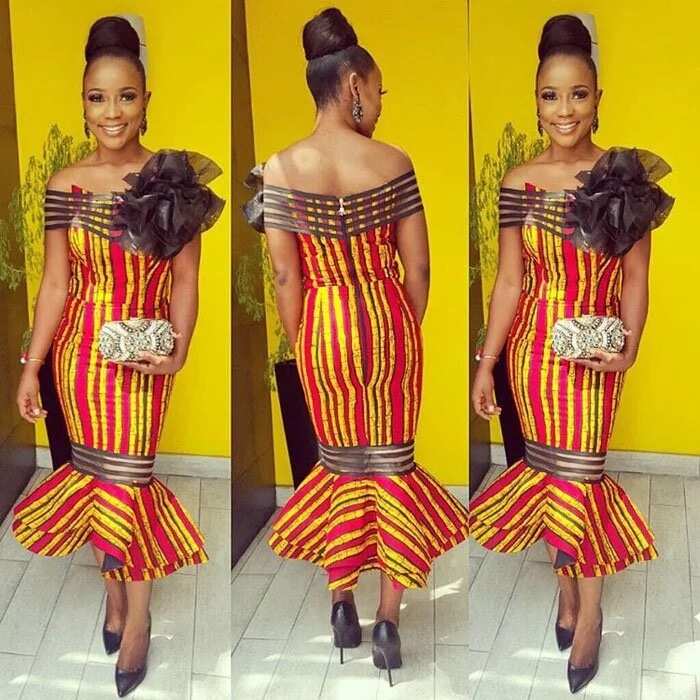 Midi Medium length dresses are good for ladies with a "rectangle" type of figure. It is however universal and suits almost every other body type. The main thing is, do not forget to pay attention to the cut details, ensure that they emphasize your good sides, diverting attention from your flaws.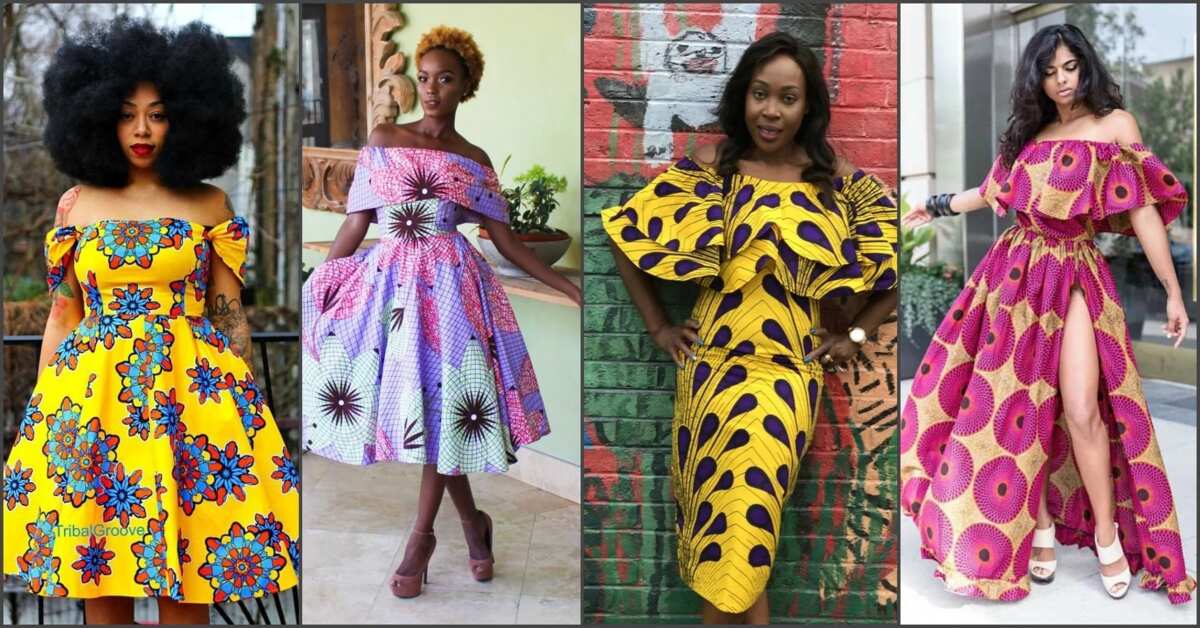 Short Dresses made to stop above the knee are perfect for everyday use. They can also be used as tunics and combined with straight cut skinny jeans or trousers. The most common version of this dress are the straight-cut models.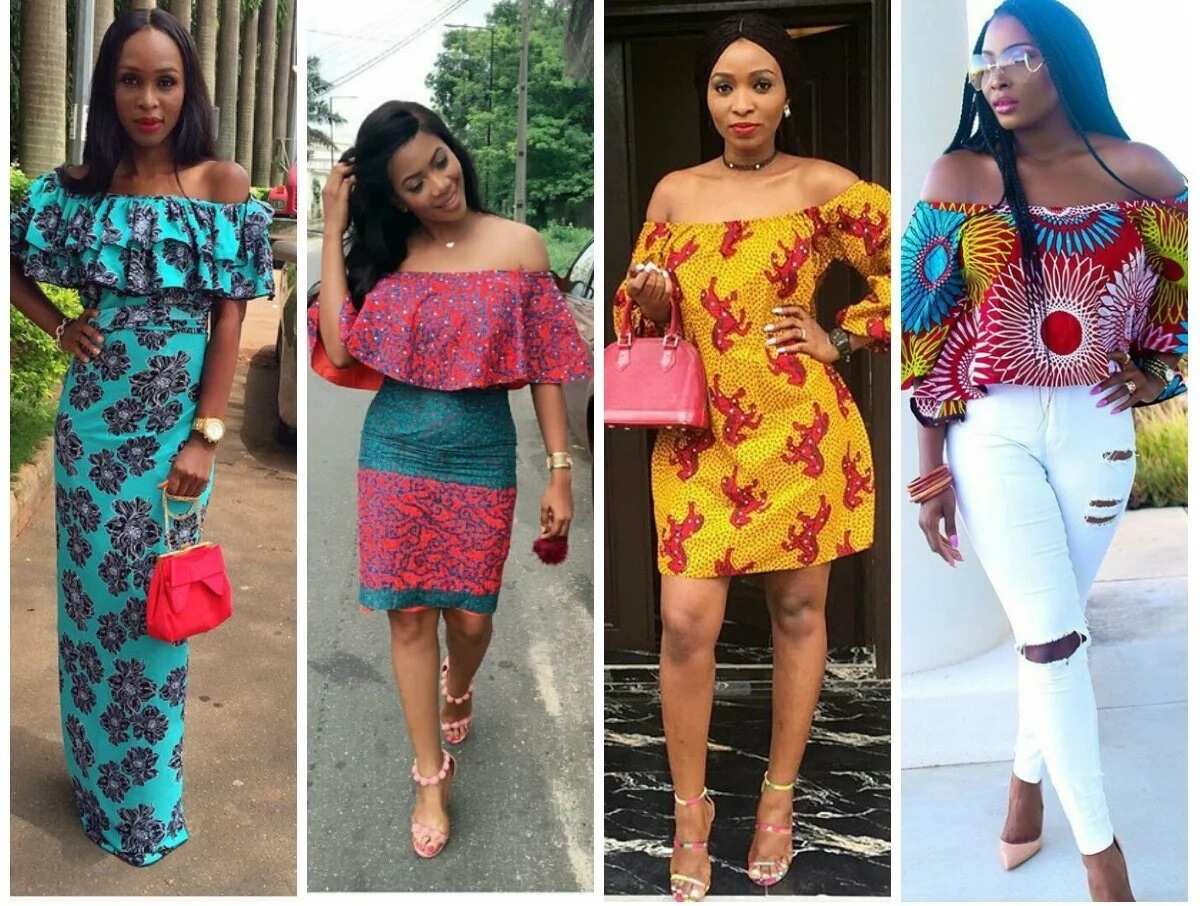 Undoubtedly, you can choose a warm mustard color or gray to emphasize elegance; burning bright red, warm yellow, soft pinkish, cold blue tones, turquoise and greenish colors can be associated with nature.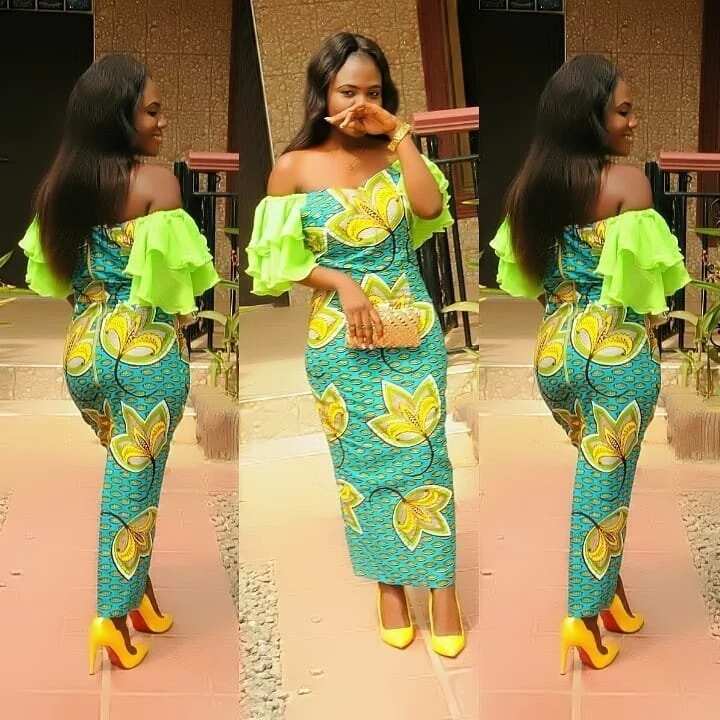 As for the patterns on the fabric, everything depends on your taste. If you like bright outfits, choose Ankara fabrics with large, multicolored geometric pattern. If you prefer to create a delicate and refined image, choose a fabric with small, floral ornaments.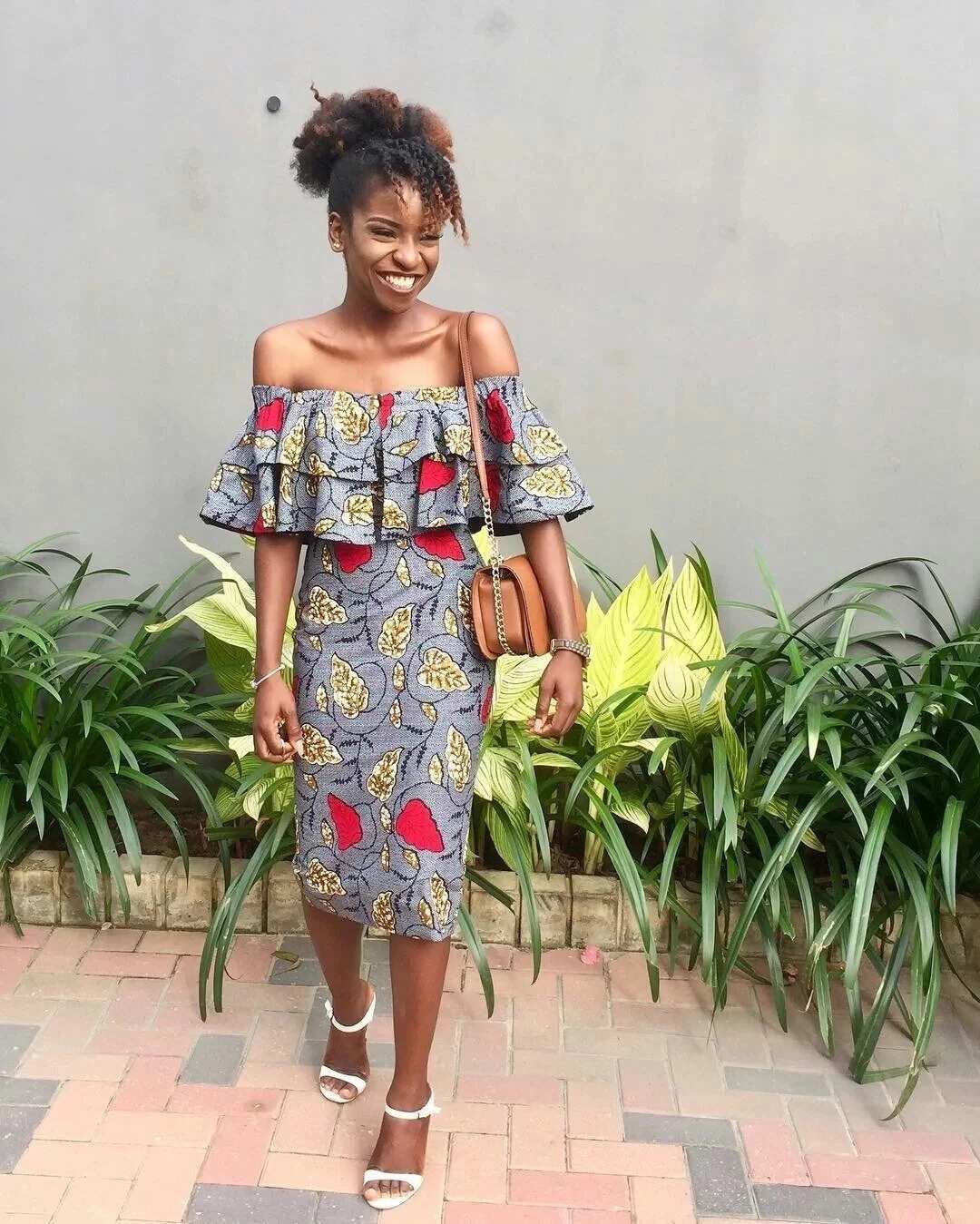 A combination of different fabrics in one outfit is also a good concept. Most Nigerian fashionistas prefer to make their beautiful outfits using Ankara fabrics; be sure to add some off shoulder Ankara dresses to your wardrobe too.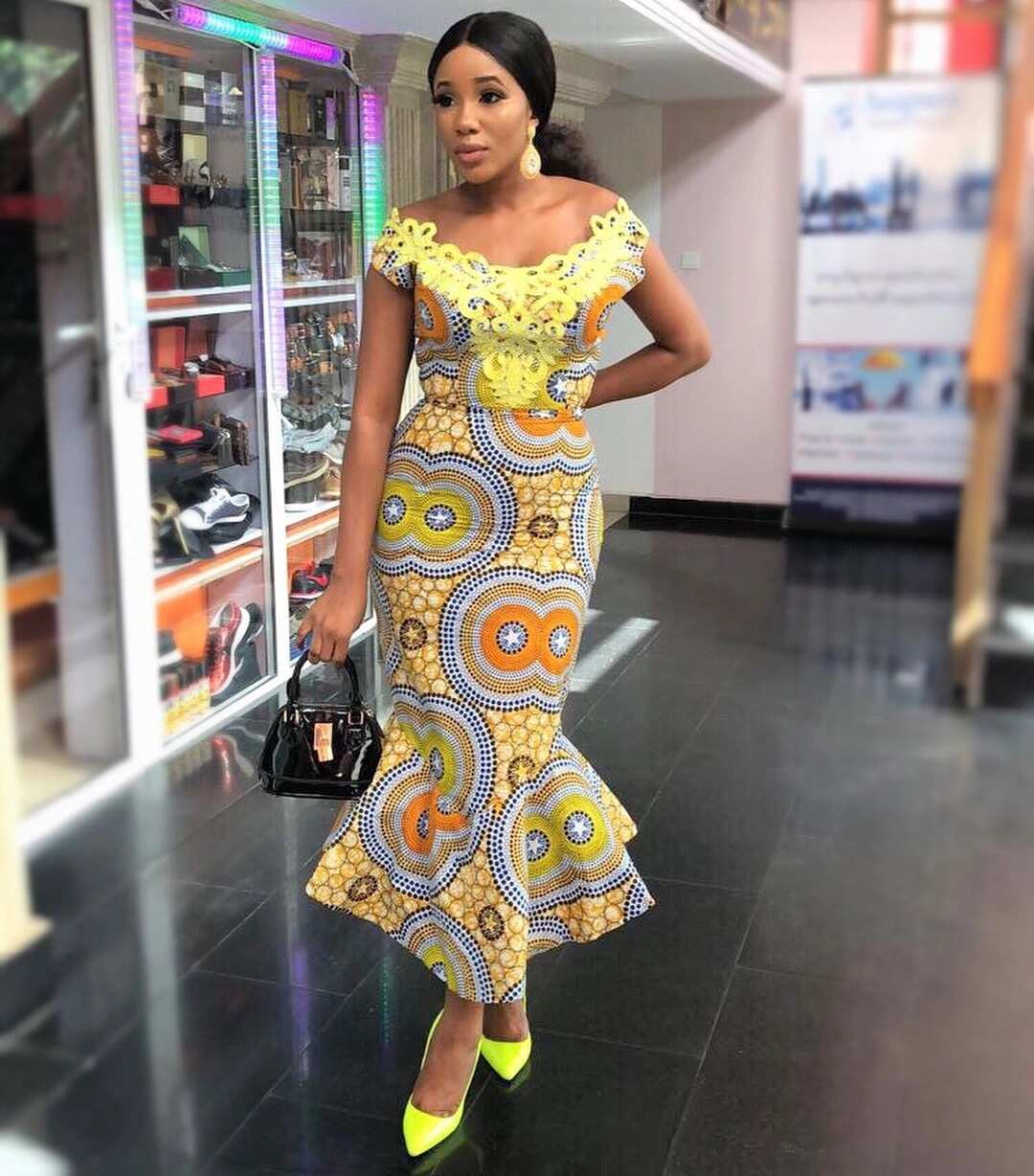 Share your thoughts in the comment section below
Source: Legit.ng